If you say you want to buy a BMW X7, you're most certainly maintaining a healthy bank balance and most probably looking to haul your six-to-seven-strong family around in a high degree of comfort. Chances are that you're also partial to having a bit of fun with your ultra-luxe people-mover every now and then, because why else would you pick a BMW over its competition? Granted that there are other luxury barges vying for your attention in today's market, but BMW's reputation for making the ultimate driving machines (even if they're enormous) has been hard-earned, and that fact makes well-heeled customers return to the triple-propeller fold time and again. As for me, my bank balance isn't the world's most robust, and I never got around to starting a family, but I do like having fun with cars — and I can confirm that the mid-life-refresh BMW X7 can be a tonne of fun (well, more like two tonnes, but let's not split hairs).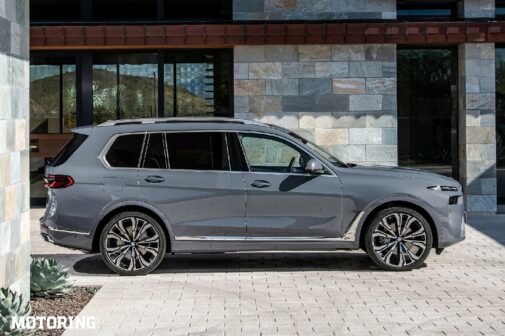 The story begins with a series of beautifully-surfaced roads winding up and down the hills surrounding the desert town of Palm Springs in California. I would normally pick a drop-top sportscar with a bad attitude and an engine note to match for these conditions, but was handed the keys to the X7 you see here; it would be up to me to manufacture as much entertainment as I could dare during my time with it. The routes that had been chalked out for us seemed to have a satisfying number of squiggles in them, indicating that corner-carving had been kept in mind, which was not surprising given that it was BMW we were dealing with. All of this was promising, but there was still a tiny voice whispering away in my head. "Just how agile can a car this big be?", it said.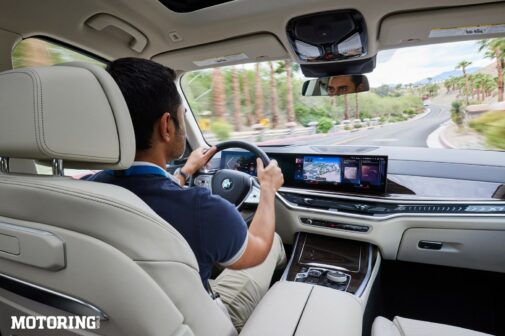 Plenty, as it turned out. It's no M3 Competition, but believe you me, it rolled up its sleeves, spat into its palms and went at those corners with a gusto that it really had no right to display; this is a vehicle that tips the scales at almost 2.5 tonnes and is six feet high, after all. It helps that the X7 now comes with a standard air suspension at all four corners, adaptive dampers and an optional (on the xDrive40i) rear-wheel steering system. All these combine to provide top-drawer balance to the car, whether it's on a straight highway or through switchbacks of the kind I encountered in those hills. There's also a smoothness to its sharpness, as it were — it combines these two characteristics so well that you find yourself fully engaged in the driving experience, but in a put-your-feet-up kind of way. Some will find this a bit sterile, no doubt, but for the majority of drivers, it's just the sort of sweet spot that is required. Speaking of sweet, the X7s ride quality is outstanding even when shod with optional 23-inch wheels, so when it comes to India it should handle our moonscapes just fine.
That face, though. This is a mid-cycle refresh for the X7, and these normally involve little nips here and tucks there. BMW has, however, opted to let its design department howl at the moon, and the result is a front end that only the proverbial mummy could love. I know that split headlights are the flavour of the season and whatnot, but in my eyes, they're not… BMW. The barn door passing off as a grille will polarise opinion, and now you can even spec it with tiny LEDs and light it up so that you can flip the bird at the naysayers. The X7 has gone the way of the new 7 Series as far as its mug is concerned, and I'm not entirely convinced that's a good thing. That said, it's next to impossible to miss this car on the road, so perhaps that's a silver lining. Its profile and rear end are much easier on the eye, on the plus side, and it has a hulking presence too; I have a feeling that buyers in the Delhi-NCR region will take to this design.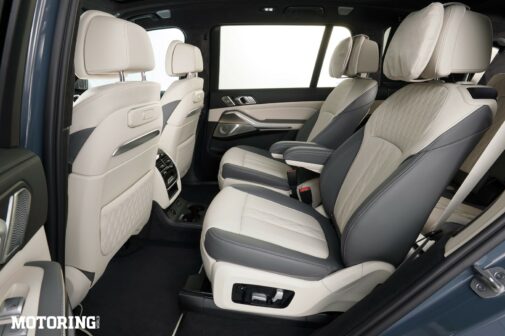 Everyone will take to the jazzed-up cabin, unless they have a lifelong grudge against BMW. It's so much of an improvement over the older car that it may as well be all-new, not just an update. There's a new dashboard, for starters, with a massive 12.3-inch digital instrument cluster and 14.9-inch touchscreen, both of which are part of a single, curved glass panel. This looks fantastic, I have to admit, and the screens are very responsive, but it essentially does away with physical dials and buttons, which is a thing I dislike greatly in modern cars; far better to have one button for one function than having to muck about with menus on touchscreens (thankfully there are still buttons and dials for things like the starter, the headlights, drive modes and the iDrive controller). Having said that, the angle of the curve in the panel lets the front passenger take control of functions like navigation, but if you're being chauffeur-driven or are driving alone, you're out of luck.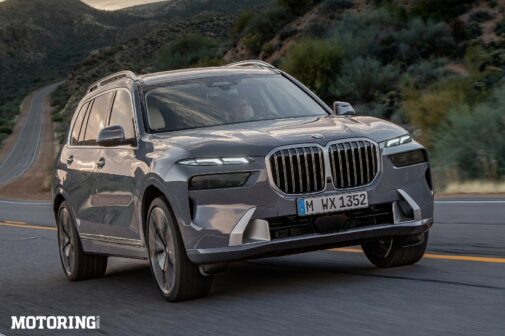 Speaking of, the iDrive system uses BMW's latest iDrive 8, which isn't the most intuitive OS right off the bat; you have to get used to it, which is a little frustrating, and the gesture controls continue to remain gimmicky (at least there's wireless Apple CarPlay and Android Auto as standard). Also standard are a digital key, panoramic sunroof, wireless phone charging, four-zone climate control, a dashboard done in faux leather, heated and powered front seats (hopefully those will be cooled once the X7 comes to India), keyless entry, a powered tailgate, a laundry list of safety features (forward-collision warning, automated emergency braking, blind-spot monitoring and rear cross-traffic alert, lane departure warning etc) and a whole bunch more. There's acres of head and leg room inside, so sprawling around is easy and the seats are superb (although the powered second row seats' and 'let people into the third row). That row is, as usual, best left to kids and pets. All told, this is an excellent cabin that will leave little room for complaint.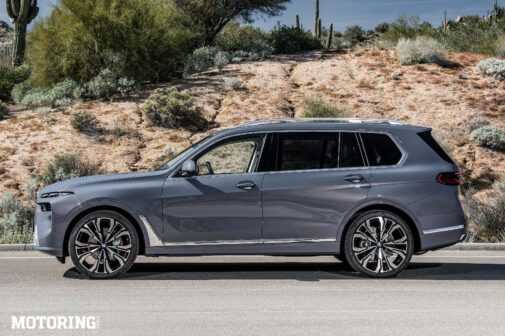 The X7 comes with a range of engines abroad, including a nuclear-level Alpina powerplant making 630 bhp and 80.5 kgm of torque that will sadly never see the light of an Indian day. The other two more 'normal' petrol engines aren't exactly shrinking violets; the xDrive40i has a 3-litre six-cylinder turbo-petrol with 375 bhp and 55 kgm, while the M60i comes with a 4.4-litre, twin-turbo V8 with 523 bhp and 73.7 kgm. A diesel engine also exists — the xDrive40d has a 3-litre six-pot making 347 bhp and 73.4 kgm — but it wasn't available to drive during the event. Suffice to say that the diesel will be the most 'sensible' and frugal of the lot, while the xDrive40i is all the petrol engine you will ever need; the M60i will thrill the pants off you while draining fuel pumps dry for miles around.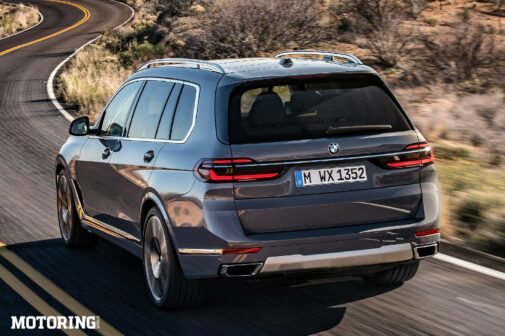 This particular six-cylinder petrol engine does duty in the X7 for the first time, with fuel-efficiency being given a nod with the addition of the Miller combustion cycle and a 48-volt mild-hybrid system; BMW claims figures of 9 to 10 kpl. The engine makes 40 additional bhp over the previous six-pot, and this shows immediately, with the 2.4-tonne leviathan taking off the line with surprising alacrity and offering loads of power and torque if you want to haul your family (or your derrière) in commanding, hushed comfort. The engine is a delight, getting along with the 8-speed ZF transmission like a house on fire and growling at the just the right decibel levels. Like I said, all you'll ever need, and a damn sight more involving to drive than the competition — a BMW, in other words.
PHOTOS BMW
AUTODATA
BMW X7 xDrive40i
POWERTRAIN
Displacement:
Max Power:
Max Torque:
Transmission:
2998cc, I6, turbo-petrol
375 bhp@5200-6250 rpm
55 kgm@1850-5000 rpm
8AT
DIMENSIONS
L/W/H (mm):
Wheelbase:
Ground Clearance:
Kerb Weight:
Fuel Capacity:
5171/1999/1834
3103 mm
221 mm
2457 kg
83 litres
PRICE
Rs 1.2 crore (estimated, ex-showroom, India)