Lexus's journey in India since they launched about 2 years back has been, shall I say, understated. The LX range of monster SUVs already had some serious respect, and the flagship LS sedan is absolutely stunning. But both of these cost over Rs 2 crore, and that's a lot of money. The RX is also expensive, and the NX300h, the smaller SUV, despite being very impressive, hasn't found many takers. But now with the ES 300h, Lexus finally has an offering in one of the luxury segment's most contested areas. The Mercedes-Benz E-Class is the obvious choice for a majority of people who like to be driven. The BMW 5-series is for those who like to do the driving themselves, while the Jaguar XF and Audi A6 split the difference. Does the ES 300h then have a chance?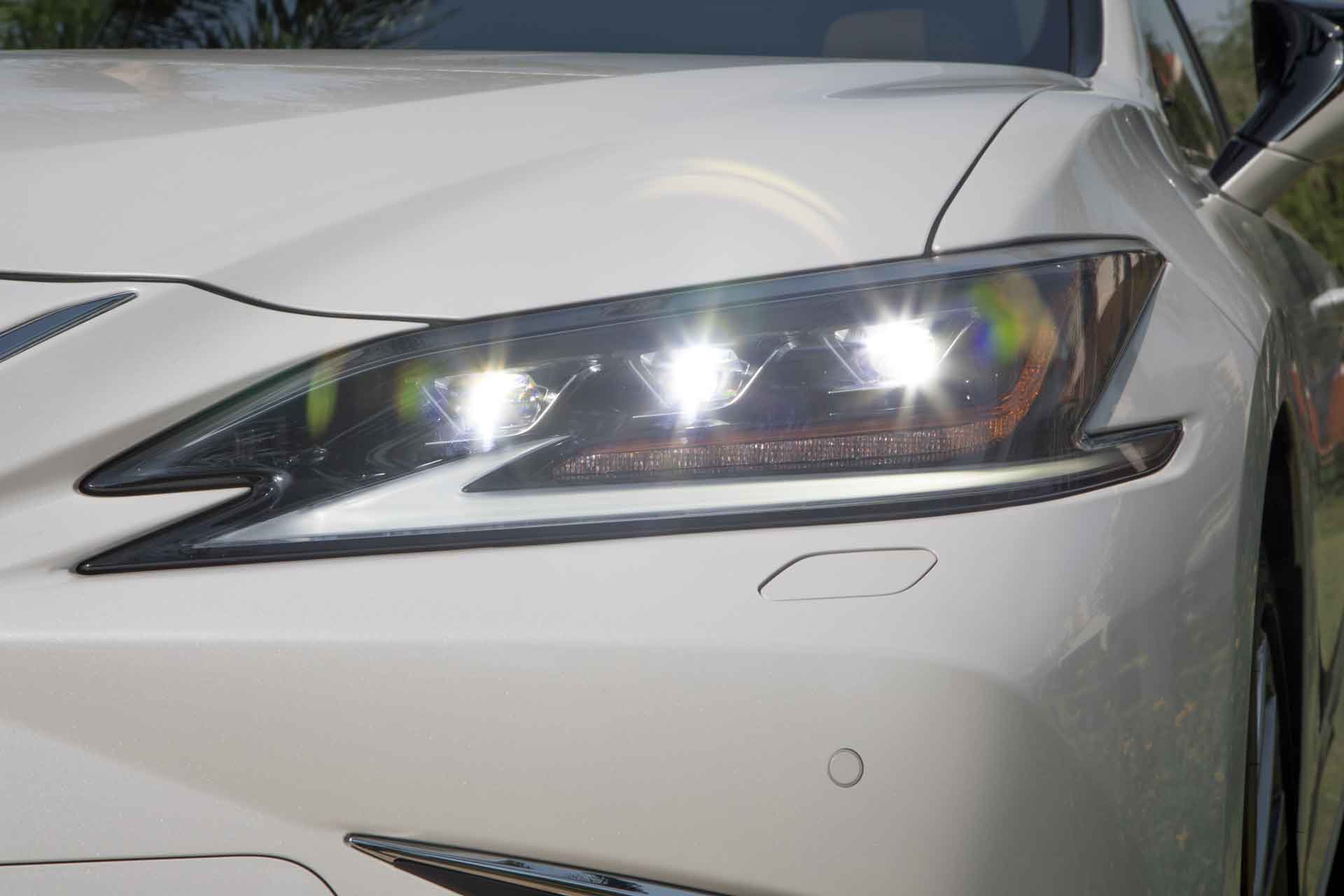 To spare you the suspense, yes. Yes it absolutely does. In fact, it might actually be the best of the lot. But let's start with the exterior. The design language is quite obviously inspired by the LS, and that isn't a bad thing. It gets the huge Lexus grille, which has become instantly recognisable in rear view mirrors, and LED headlights that are narrow and elongated.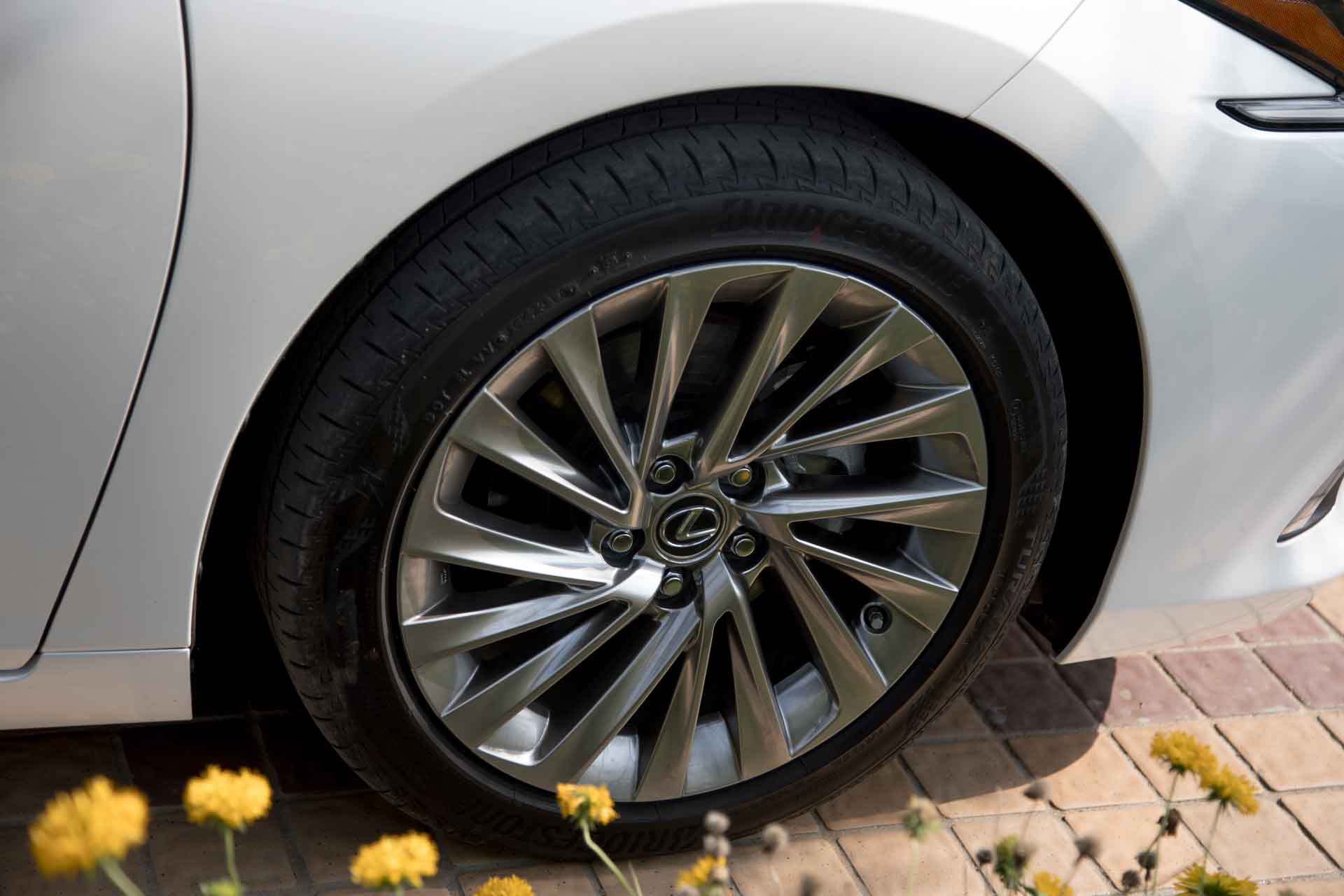 While this is staple from Lexus, it is the long flowing lines along the body that took my breath away. It doesn't feel big and bulbous like the LS, but rather sleek and smooth. It isn't too wide, long, or tall. The bonnet isn't bulky, but feels elegant instead. In short, it is just about perfect. The rear seems to have the same pinched bottom inspiration that the NX300h has, but it looks much better here on a sedan than it does on the SUV. And then there are the wheels. They have a finish that Lexus calls 'hyper-chrome'. I don't know what it really is, but this is the only colour I want on all my wheels, on all my cars, henceforth.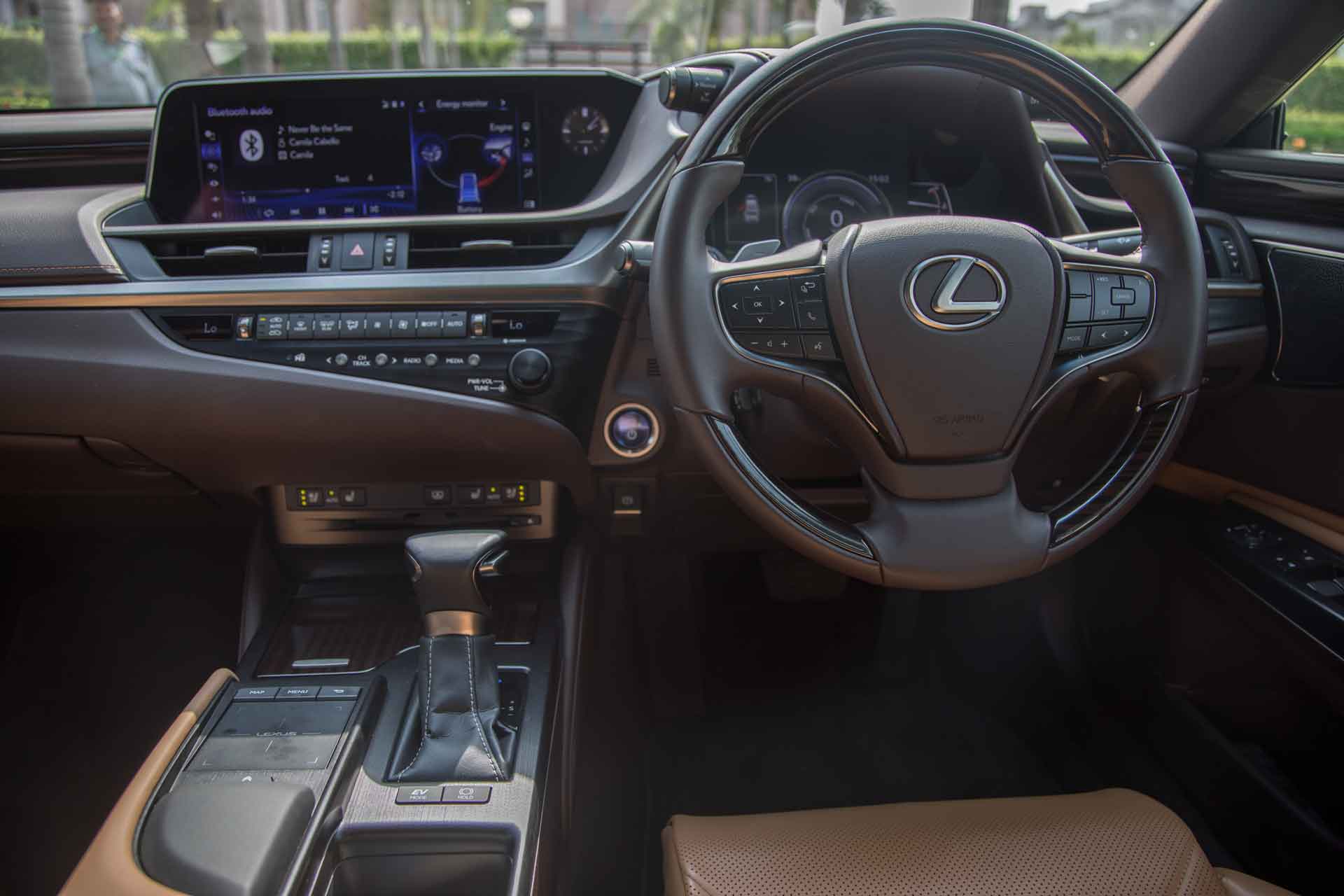 Step inside and you are greeted with soft leather seats, warm colours, and plenty of wood finish. There is a hint of plastics here and there, but it isn't really noticeable. What is noticeable though is the beautiful steering wheel, which has a non-uniform thickness. Why? Apparently we use different amounts of pressure based on where we are holding the wheel, and this design aids that. The Japanese and their attention to detail I tell you.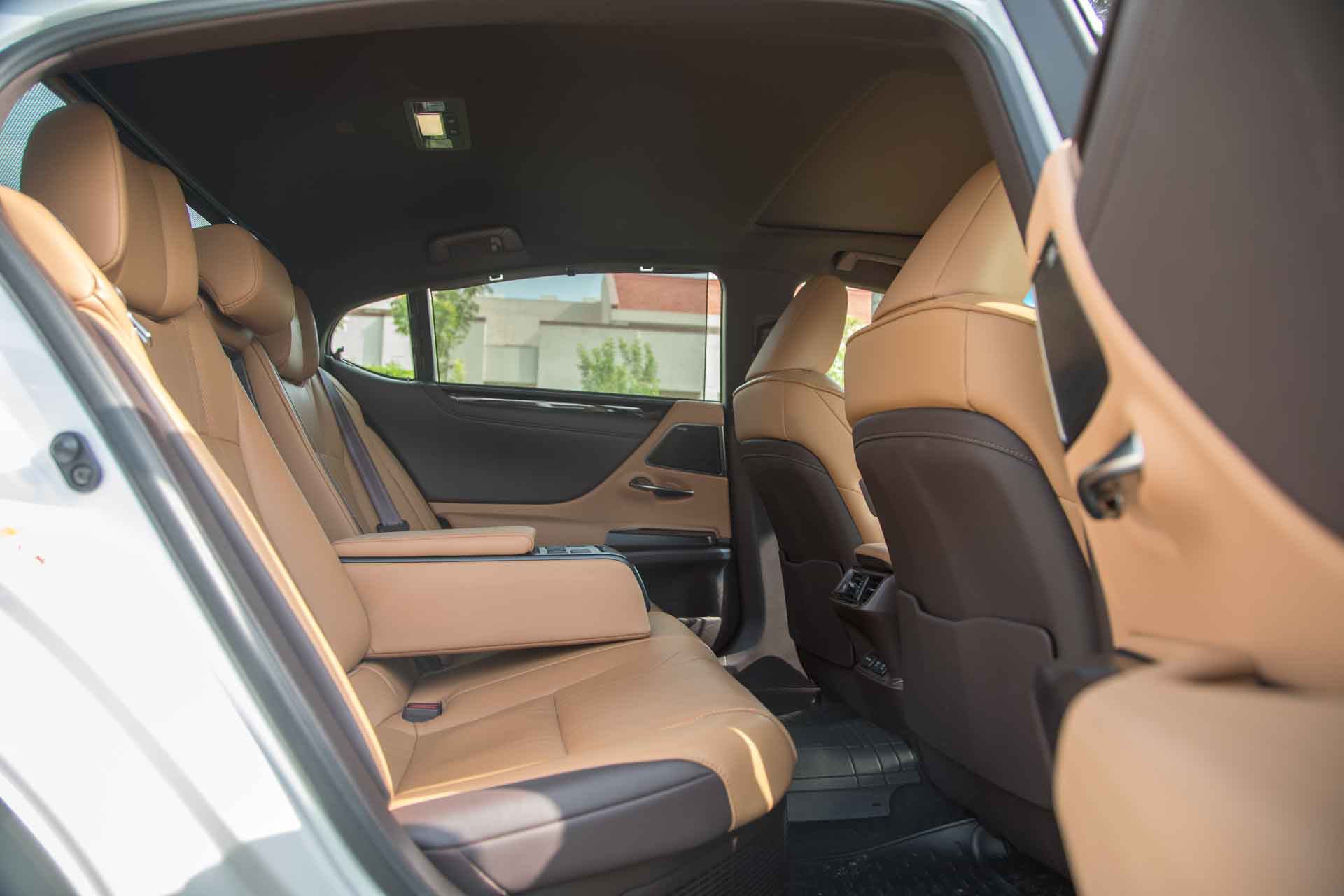 Anyway, if you are interested in this car, you'd be in the rear, and that, I can confidently say, is a solid experience. For starters, it has recliner seats. Then the centre armrest is like a command centre, letting you control your heated seats, A/C and even the media. Speaking of media, the ES 300h now gets an 1800-watt Mark Levinson sound system. Let's just say your car will soon become your primary music listening choice. Couple that with seats that are soft and all encompassing, with legroom that should satisfy the taller among us, and a wide airy cabin, this is actually the cabin I'd choose over its competitors'.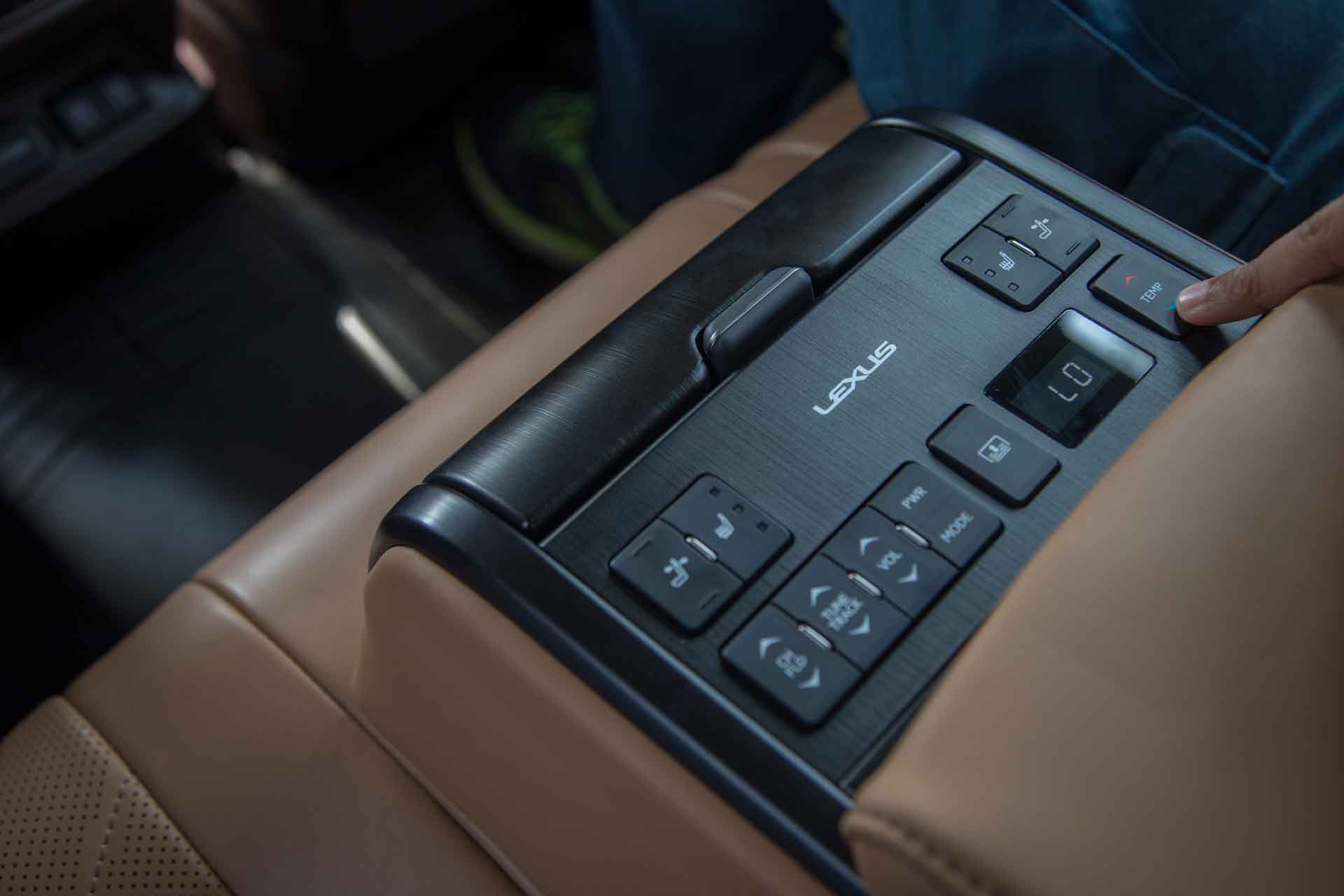 But what if you want to drive? Well, this is where the surprises took my eyebrows all the way past my hairline. Pushing the start button results in no noise, being a hybrid and all that. In the city, it tends to use the electric motor only, and this makes for an eerily quiet experience. But head out, and use the entire 214 bhp available, and you'll be surprised by how quick it is. Hitting 190 kph was so relaxed, we didn't notice till we looked at the speedo.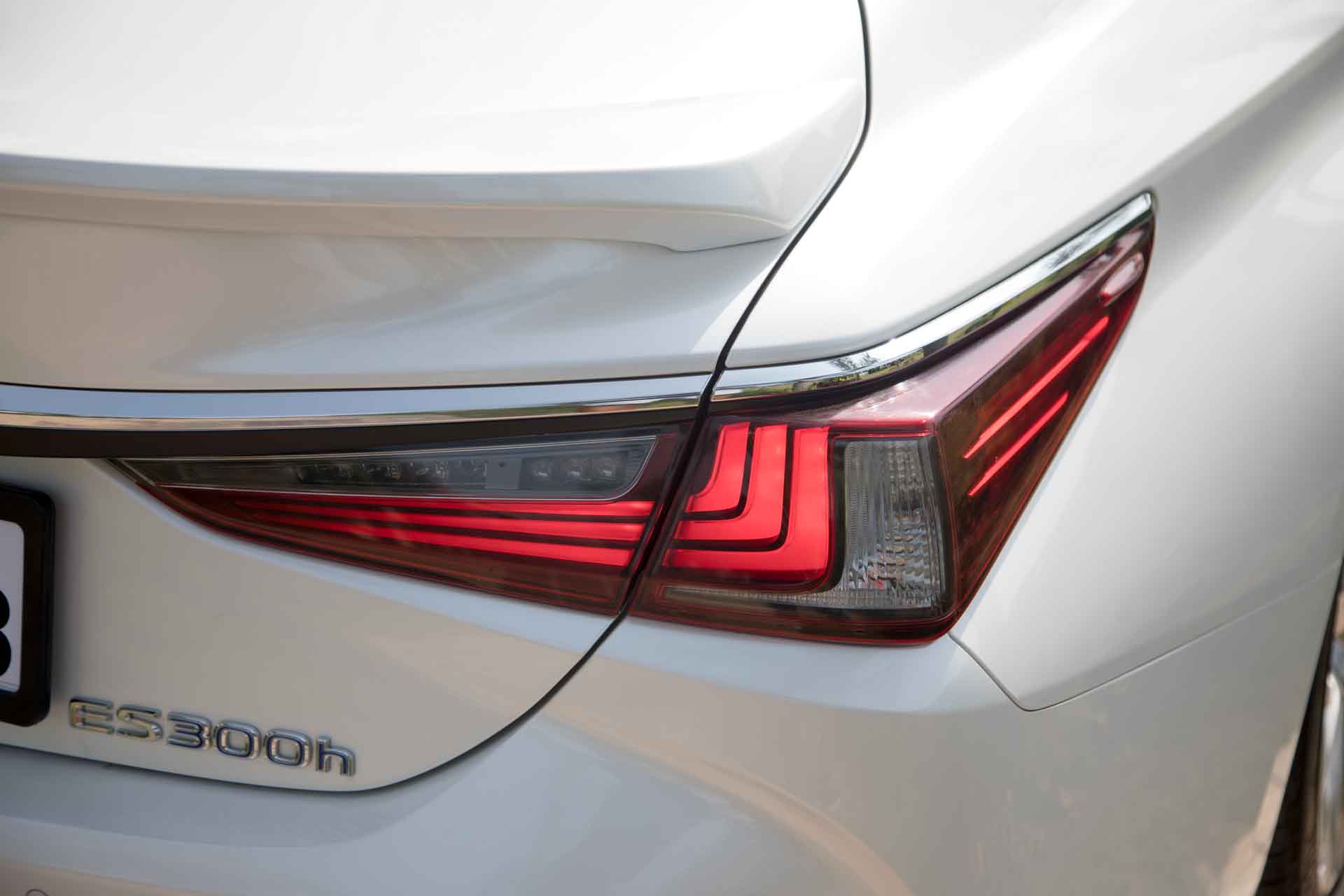 And to make things more interesting, it has an E-CVT transmission. Now automobile enthusiasts sneer at CVTs, but I think Lexus has cracked the code on making them right. I loved the one on the NX 300h, and this is even better. It has next to none of the rubber band effect we detest. It doesn't drone on and on, and it doesn't feel lazy either. So you don't get a kick of an acceleration, but a smooth and progressive one. Perfect. And the steering, though light, manages to provide very good feedback. So it actually makes for a very enjoyable, and spirited, drive. Should you sell your BMW 530d for it? No, it isn't 'the cops are chasing me' fast, but it is definitely 'I'm late for a movie' urgent, and that hits the sweet spot, right between uncomfortably fast and lethargically slow.
But the true magic Lexus has pulled, that makes me think this can best its competition, is in the suspension and noise isolation. The car is eerily quiet. Not only will you barely hear the engine, but you will barely hear wind or tyre noise. They manage the former with some stunning insulation in everything from the battery, the A and B pillars to the floor. And active noise cancellation. As for the tyre noise? Well they have a tunnel inside the wheel rim, that absorbs tyre noise and vibration and prevents it from reaching the occupants. And it isn't just marketing speak, for this is quite honestly the quietest car I've sat in this side of a Bentley. Then the suspension is plush. In an age where the Germans are getting firmer, and bit jarring, the Lexus here retains a soft ride quality. It isn't nauseating by any means, and body roll is well in check (trust me, I took a corner at 90kph). The ES 300h truly stands apart in these two aspects.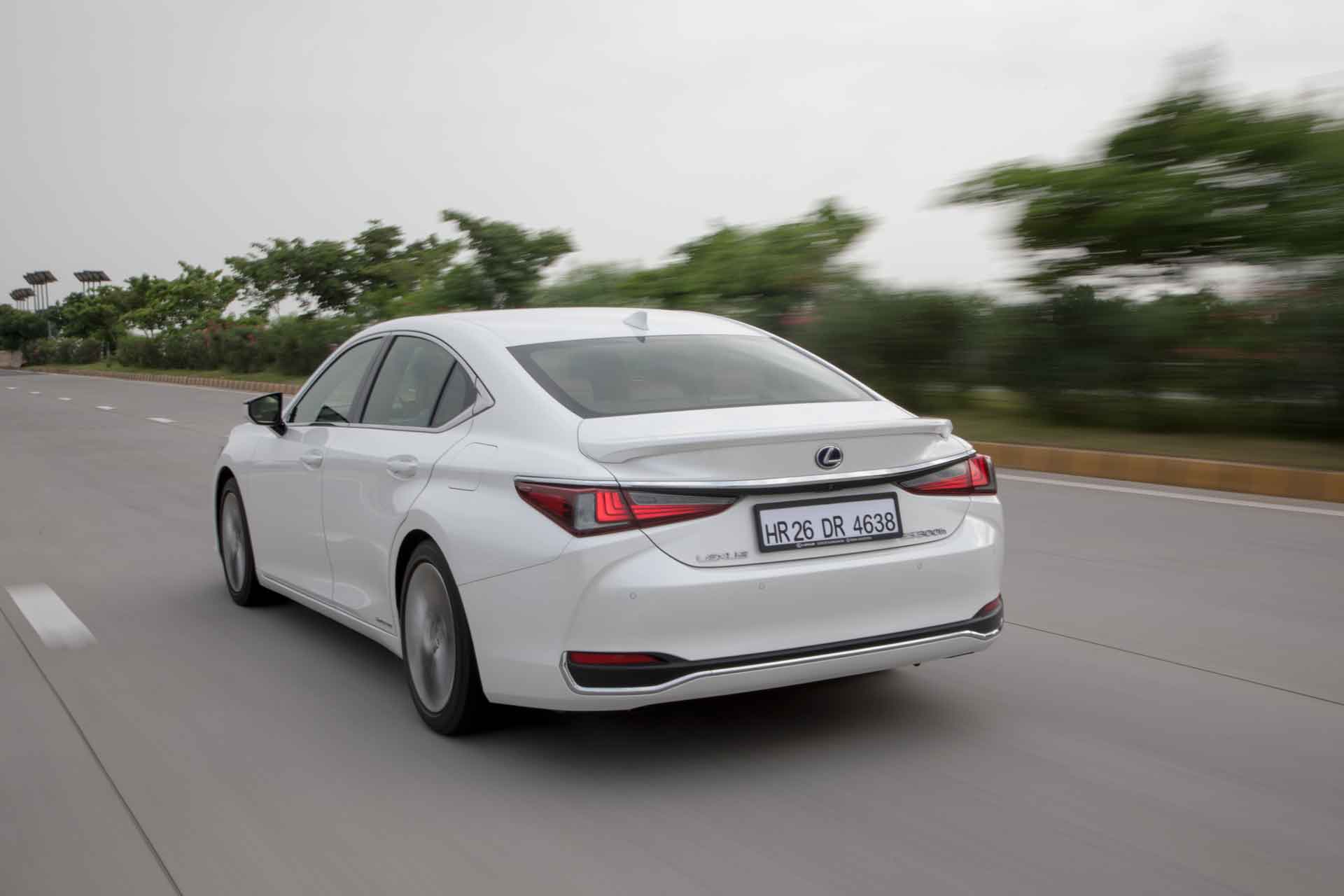 To make the deal sweeter, it has been competitively priced at Rs 59.13 LAKH (ex-showroom). So does Lexus have the brand recognition in India that the competition has? No, and that might be its biggest challenge. But all that's needed to change that is one ride in an ES 300h. It has the potential to lay a serious claim to the throne, and I really hope it does.