Photographs Vishnu G. Haarinath
If there's not even a small part of you that looked at the Honda Civic (back when it was on sale in India) and irrationally craved a go in it, even if just for a short while, then there's something amiss. Back in 2006, when it came to India, the Civic was nothing short of a revelation. It looked tremendous, drove well, had a punchy 1.8-litre petrol engine and a seriously futuristic cabin. Over the years, the Civic found innumerable homes, and a lot of people loved it for a lot more than just the reasons I listed out. It just had an indescribable appeal to it.
Age, however, caught up with it, and in 2012, when its competitors were doling out update after update, the Civic choked, and Honda decided to call time on its run in India. Now, though, it's 2019, and Honda wants another go at a segment that's quite honestly more or less dead. I'll skip over that part, because Honda obviously has its reasons for wanting to revive the Civic, and based on first impressions, I'm really glad it did.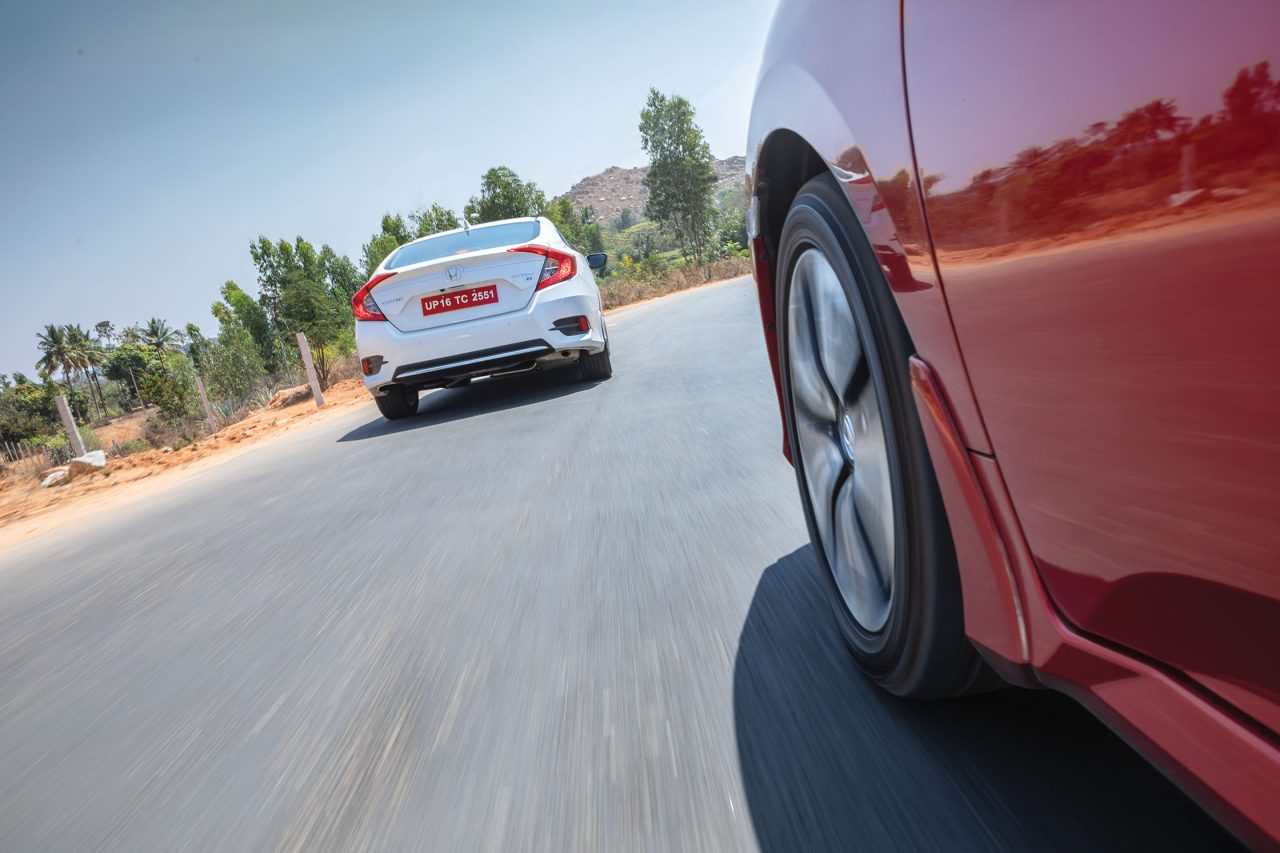 One aspect that I know Honda has nailed is the way it looks. The evolution of the Civic (now in its 10th generation) has been beautiful to witness. Granted, the front looks a bit like the City and the Accord, but overall, the car looks lovely. There are sharp cuts and creases everywhere, and it makes for quite an imposing thing in the flesh. Now, while I am supportive of the fact that Honda has equipped it with 17-inch wheels, I do think it could have done with a better design. It's not bad per se, but it does look a bit overdone for my liking. Redemption, however, comes when you move to the back and get a view of that gorgeous rear. I've seen hundreds of images of the Type R hatchback, and I have to admit that Honda's done an equally impressive job cramming that design into a saloon format. Solid looker, this Civic.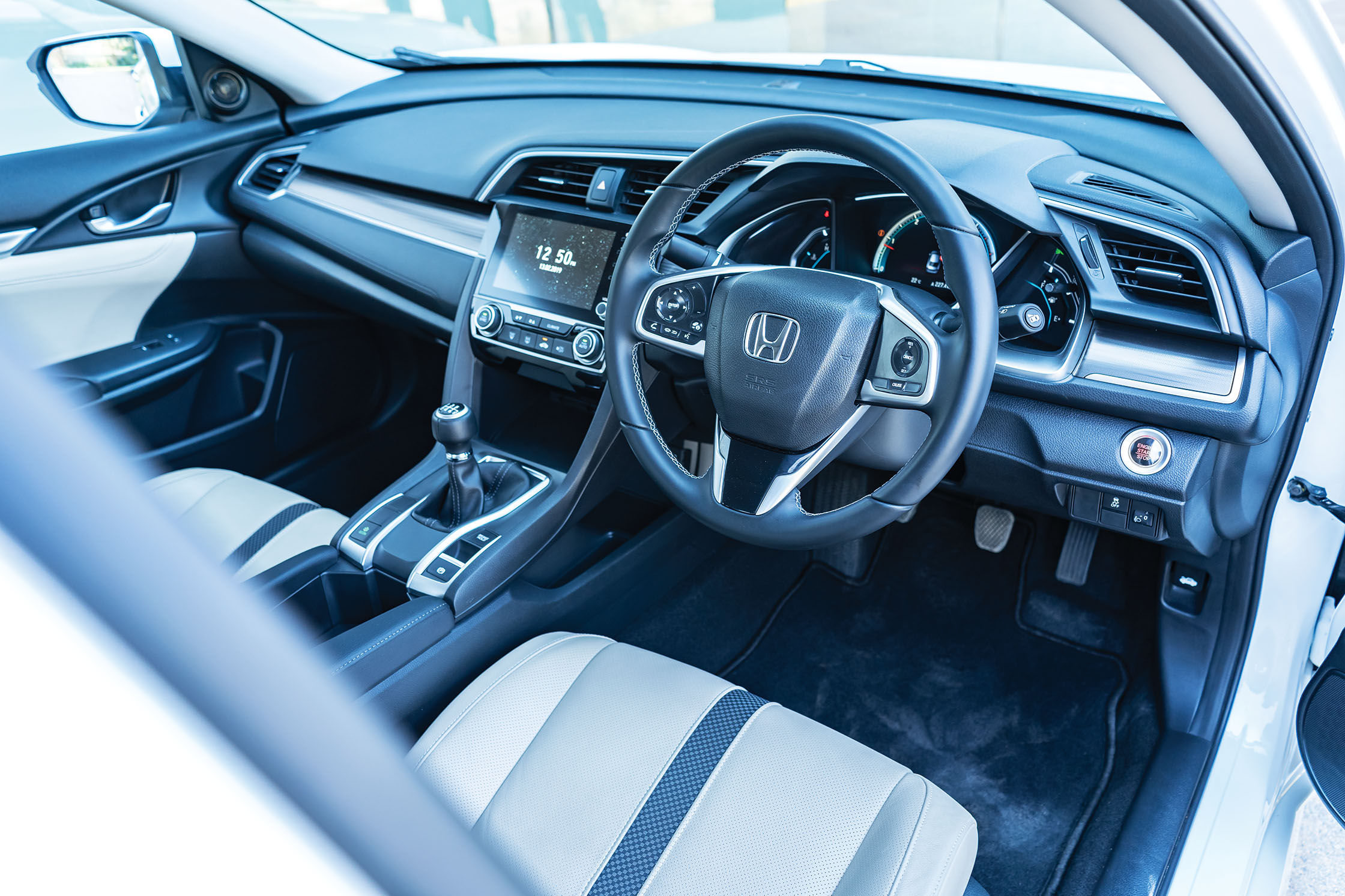 On the inside, it kind of slumps back to a more traditional, modern design. There's nothing as futuristic as the previous Civic (for its time) here, which is a touch disappointing, but it's definitely a nice place to be in, regardless. There's a decent amount of space, plenty of nice materials used and the quality seems to be top notch, so good job on that, Honda. The instrument binnacle has analogue temperature and fuel gauges, but the rest of it is displayed via a crisp high-resolution display, which is plenty readable on the move.
Also highly commendable is the seat comfort; there's plenty of cushioning, and I'd even go so far as to say that it's spot on when it comes to holding you in place when you're driving the car hard. The driver's seat is electrically adjustable, which is a nice touch, although a seat memory function would have been a nice inclusion in this segment. As for the rear, well, the old Civic's biggest pain point used to be the cramped space at the back. Thankfully, that's been rectified to a certain extent here. There's a decent amount of leg room, but thanks to the way the car's shape drops suddenly as you move to the rear, the headroom is a bit of an issue. That said, top marks for seat comfort at the back.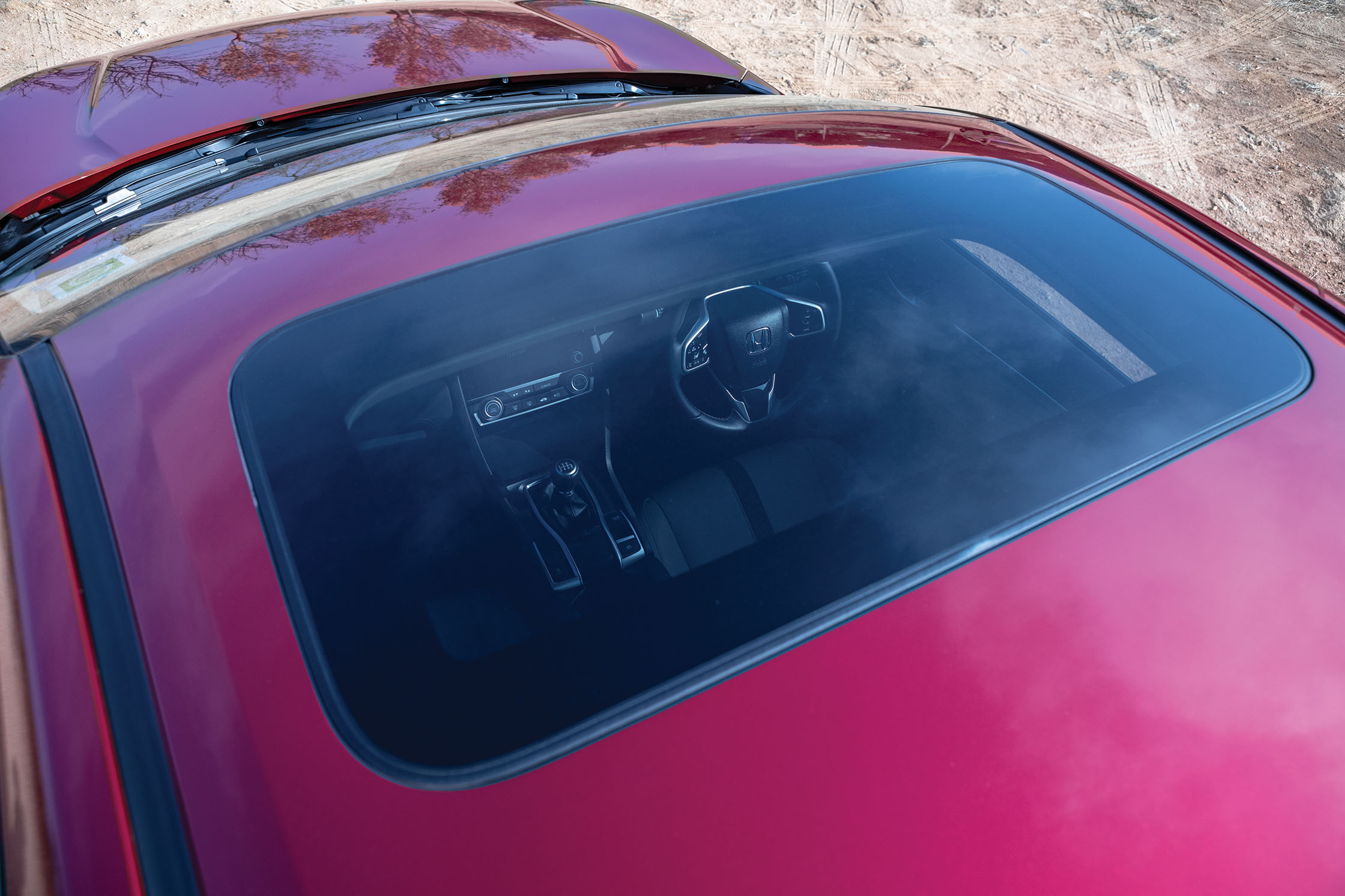 As for the kind of kit that the Civic comes with, you can expect LED headlamps, dual-zone climate control, a sunroof, six airbags, remote engine start, an electronic parking brake (sadly), and Honda's really cool Lane Watch system. What this does is, via a camera mounted on the left rear view mirror, it throws up a video of the left to tell you whether it's safe to move once you've indicated. Simple in its execution, but pretty useful feature to have, I'd say. That said, why not throw in a few more features like cooled seats, driver seat memory, and front parking 
sensors, Honda?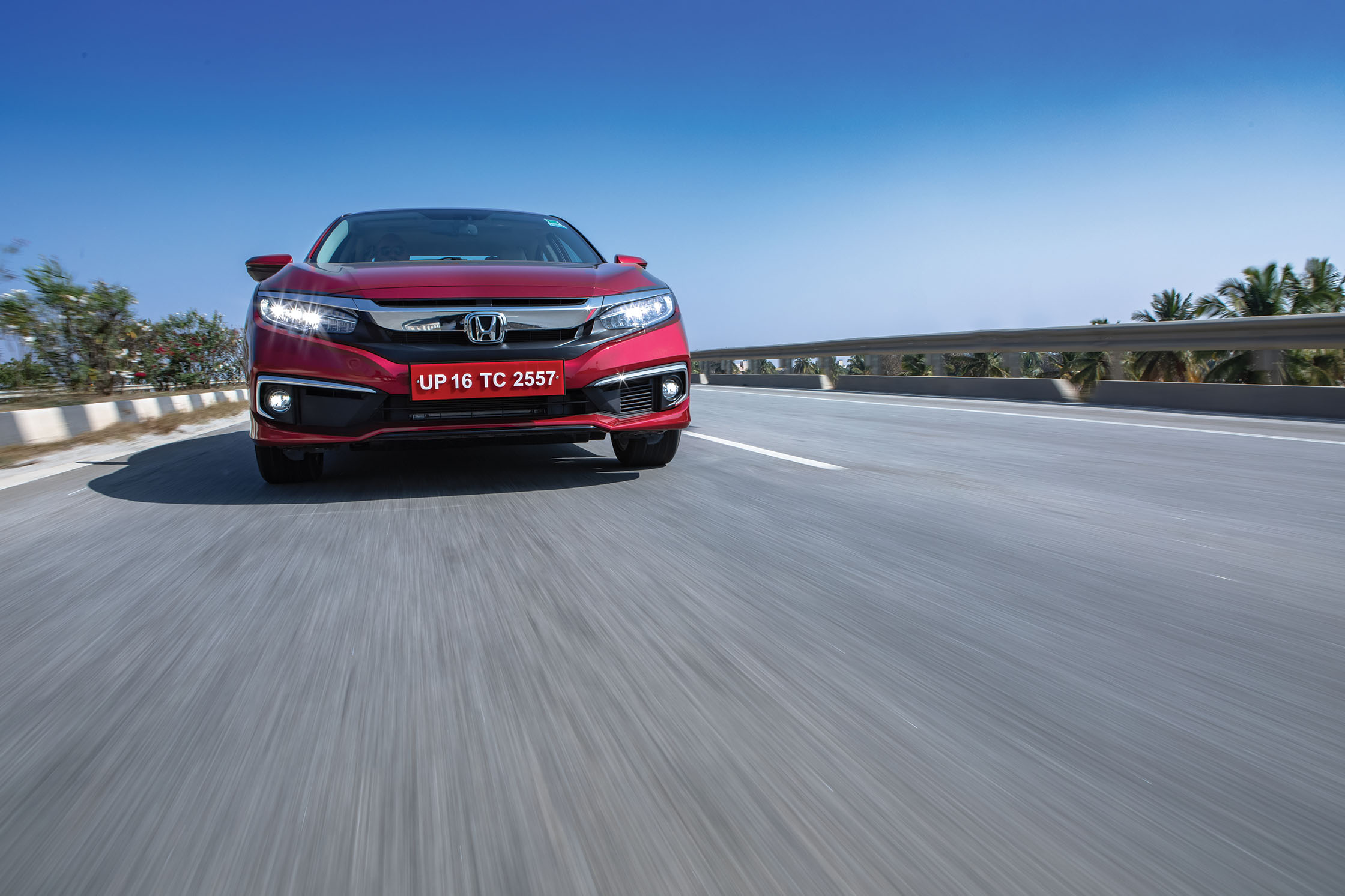 Now, to the way it drives. What you should know is that Honda has rectified its previous folly of not equipping the Civic with a diesel by debuting the 1.6-litre Earth Dreams unit that showed up in the CR-V earlier. It makes 118 bhp and 30.5 kgm, which is plenty adequate for a car this size. Here's where things get tricky, though. Honda will only sell the diesel with a manual transmission because the 9-speed auto that debuted on the CR-V is a bit too expensive to shoehorn into the Civic. The other engine, the petrol, is the same 1.8-litre as before, now with a slight bump in power. Again, the tricky bit here is that Honda will sell the petrol only with an auto 'box, because that's how it does it the world over. This, I believe, is such a pity. With the extra power to play with, the Civic would have been wonderful to drive.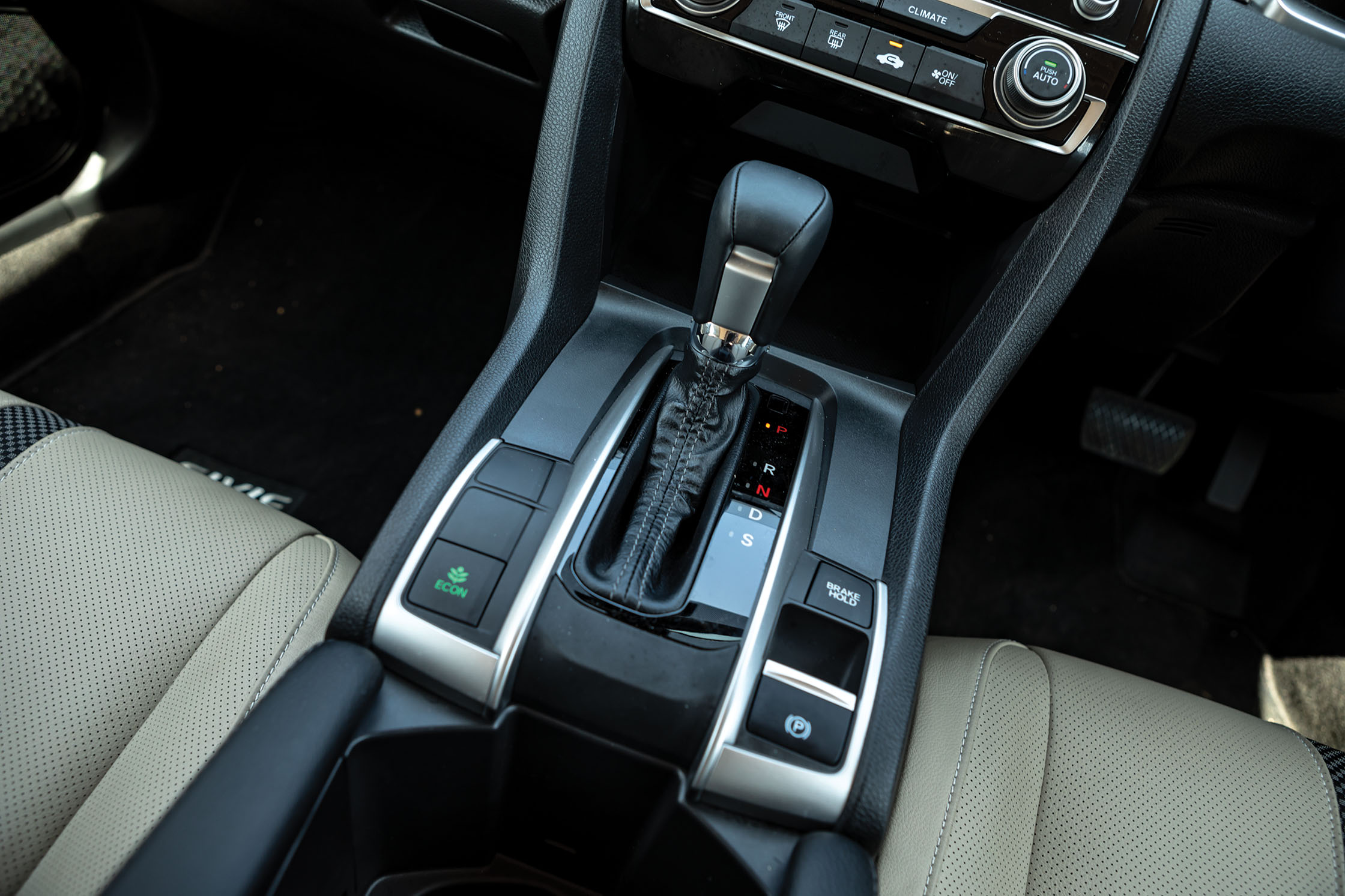 The CVT isn't as bad as you might think, but it's still nowhere near as fun to drive as a manual. If you try winding the car up, it will whine and groan and moan its way to the upper reaches of the speedo. The rubberband effect is plain to see here. This is blasphemy considering there's a lovely VTEC engine to be exploited here. Nevertheless, for the more sedate of you lot, if you're intention isn't to strangle the petrol motor, the CVT won't be such an issue for you. It's decently quick and responsive when the throttle isn't mashed to the floor, and quick overtakes can be facilitated if it's an absolute must. What doesn't help is that the petrol motor feels flat in the mid range. If you need to seriously get a move on, it only happens near the rev limiter.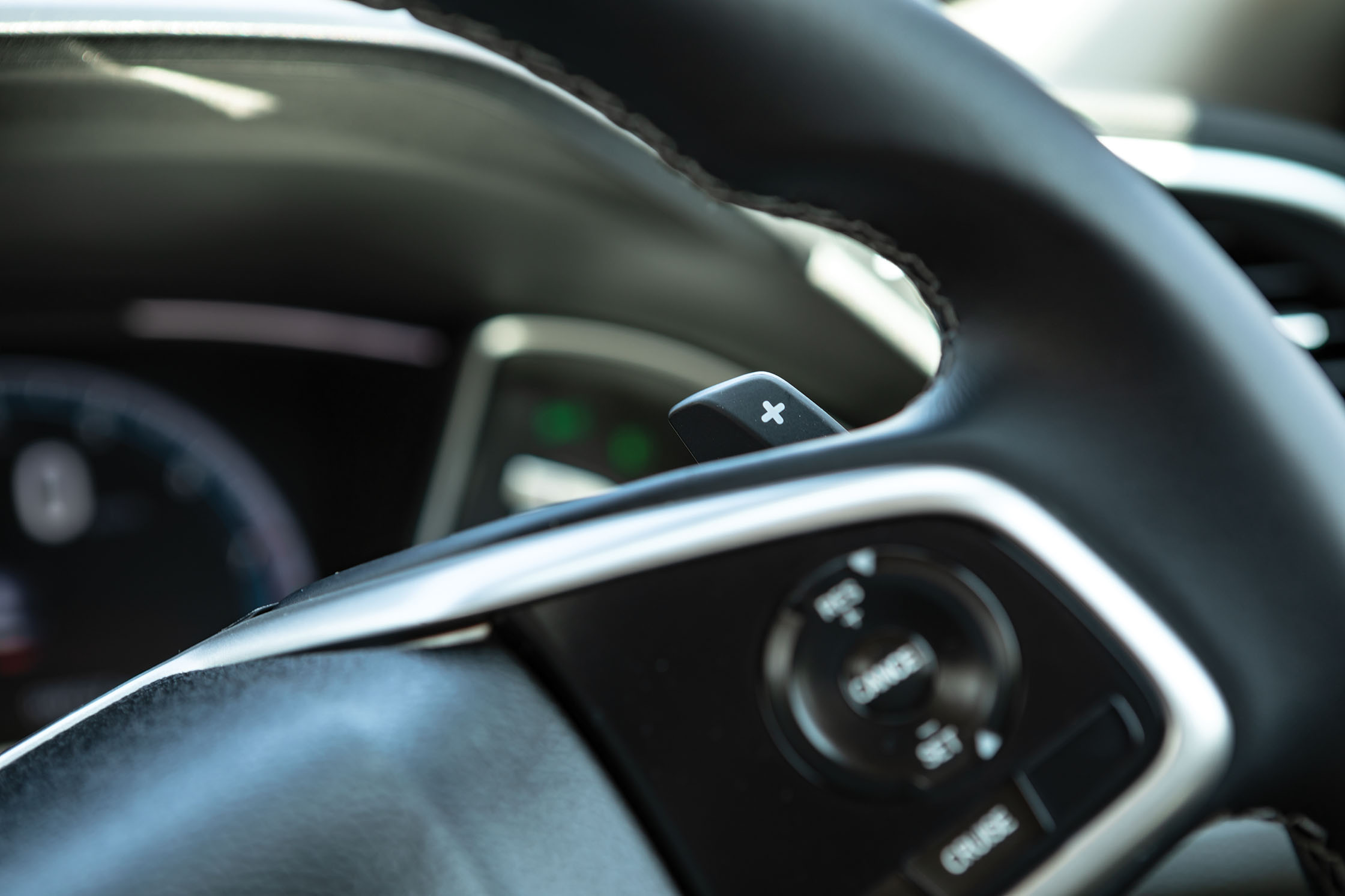 What hurts even more is that the Civic is dynamically up for anything you throw its way. It feels flat around corners, unfazed by anything you might consider throwing its way; it's just an absolute joy, this chassis. I even tried scraping the belly with four people in the car, because I remember the previous Civic being particularly low. No matter what speed bump I took it over, however, it refused to come even close to scraping anything. Bravo!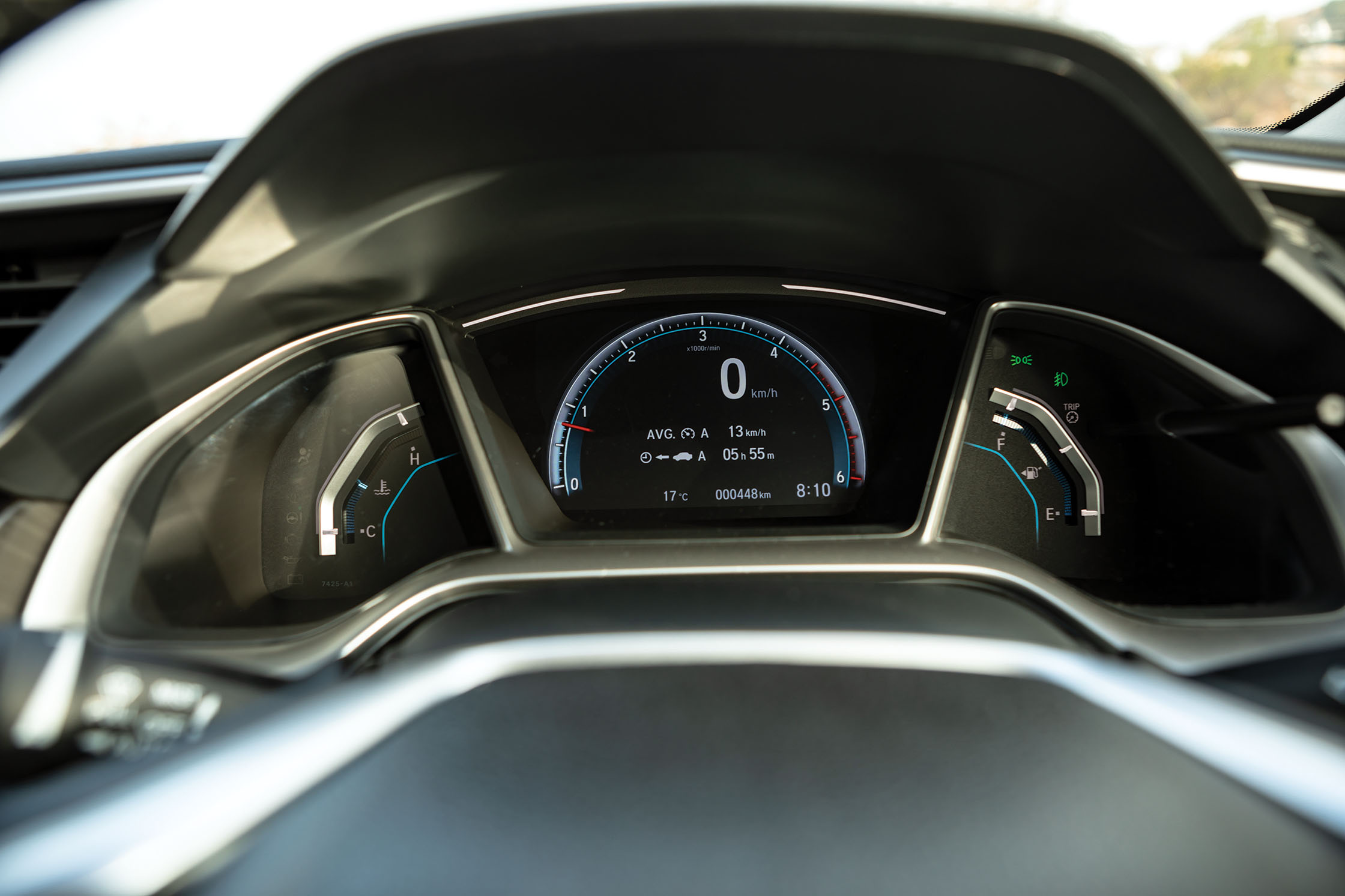 As for the diesel, the 1.6-litre motor itself is pretty peppy. It's got a lot fo grunt low down and an ample amount of torque to take you through the rev range with easy. It does get a touch too loud at higher revs, but it's nothing you can't deal with. The power delivery is linear and it'll be more than happy to cruise at 120 kph, so that's a big plus. I just wish the manual gearbox was a little less notchy. It feels heavy and requires effort to row through the gears, and that's again a big dampener considering just how dynamically able the Civic is. Still, though, it is the pick of the two for me. What's also great is that honda claims the petrol will return a decent 16.5 kpl, whereas the diesel will average an astonishing 26.8 kpl.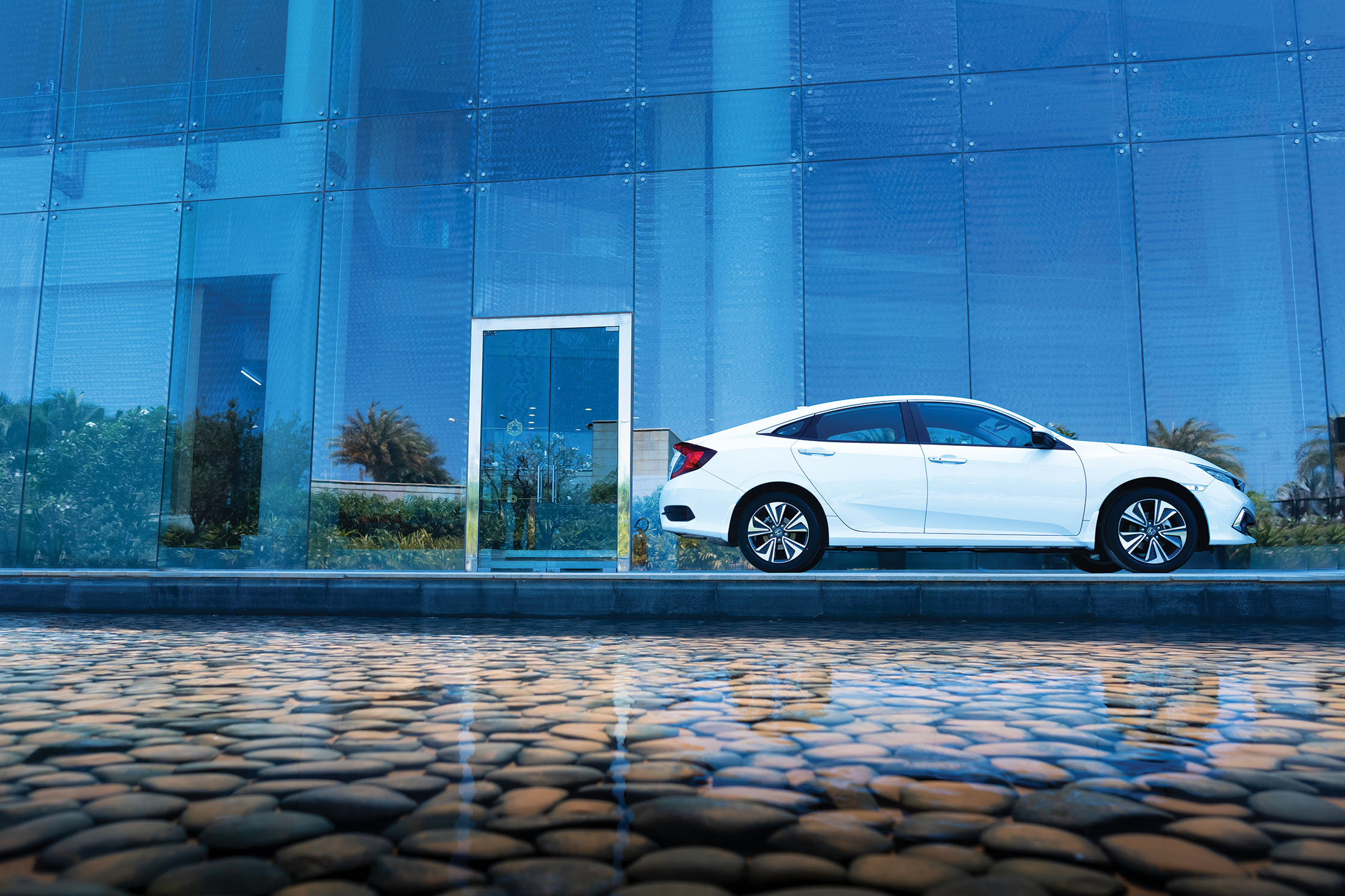 It's true that I expected a bit more from the Civic. It could have and should have been a brilliant driver's car, but for a few complications. That said, it's moved its game up pretty high since the last Civic, and is more than on par with the competition. It's well-equipped, got a decent pair of engines, is spacious and comfortable and looks tremendous. Just because it falls short in one aspect in my opinion is no reason for you to discount the Civic for what it is. Sure, there'll be a fair few like me, but with its new set of skills, the Civic should be more than able to draw in a whole new set of loyalists.
AUTODATA
Honda Civic
POWERTRAIN
Displacement: 1799cc, i-4, petrol/1597cc, i-4, diesel
Max power: 139 bhp@6500 rpm/118 bhp@4000 rpm
Max torque: 17.7 kgm@4300 rpm/30.5 kgm@2000 rpm
Transmission: CVT/6-speed manual
TYRES
F/R: 215/50 R17
DIMENSIONS
L/W/H (mm): 4656/1799/1433
Wheelbase: 2700 mm
Ground clearance: 165 mm
Kerb weight: 1300-1353 kg
Fuel capacity: 47 litres
PRICE: Rs 17.70 onwards (Petrol); Rs 20.50 lakh onwards (Diesel)