Photographs by Vishnu G. Haarinath
Volvos are becoming predictable in India. I know what you're thinking, and no, this is not going to be a car-shaming rant by yours truly. Quite the opposite, in fact. As for the understandable negative connotation of the word 'predictable' used in the first sentence, well, the English language is, unlike most other languages, unique in its flexibility when it comes to interpretation. And here I am, misusing that flexibility.The point is, they're becoming predictable in India and that's a damn good thing. Think of a Volvo, and aside from the usual words like 'safety' popping into your head, I believe that people are now also looking to the carmaker as a sort of flag-bearer of fine design. And it shows. Yes, you could argue that the XC60, for the most part, looks like a shrunken XC90, but what you should also keep in mind is that the way these things have been designed, they're also going to age tremendously well, and that's really important if you have even the slightest foresight.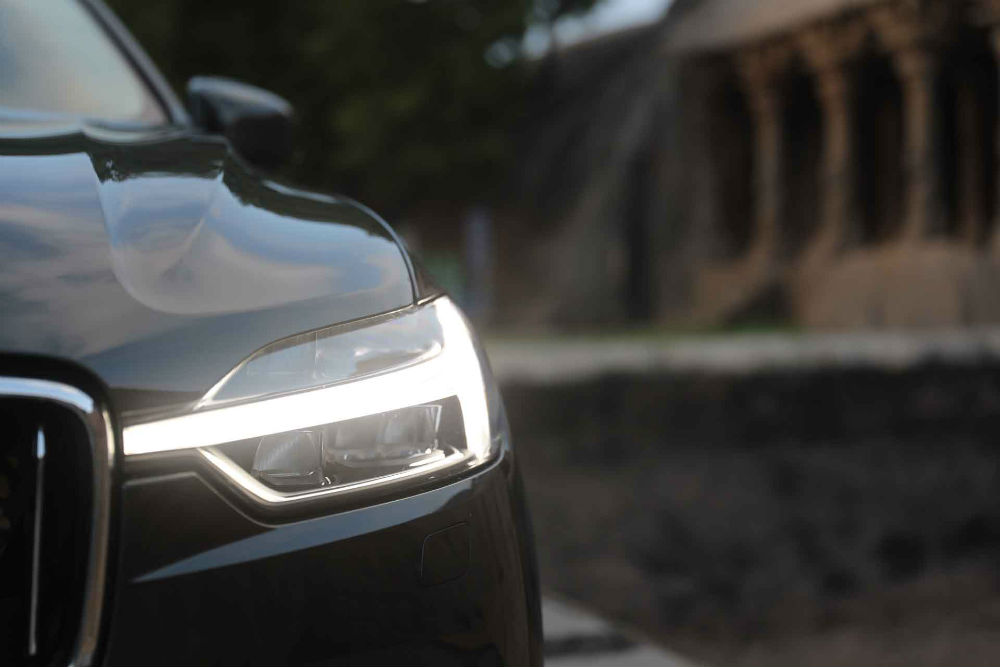 I, for one, think it looks beautiful. The elegance of the headlamps, peaks and troughs of its silhouette, and the sharp, distinct edginess of the rear come together to make for a hell of an exterior. If, for any reason, you're afraid that Volvo might just decide to ditch some of the features like the 19-inch rims and the gorgeously detailed headlamps on a lower variant, don't be. Volvo believes in simplicity and standardisation. This means that it will sell the XC60 in only one trim — the Inscription — so, in a sense, what you see is what you will definitely get.
That is tremendous news once you get inside. Here's just a few of the things you can expect to play with: adaptive cruise control, pilot assist, lane-keeping aid, 360-degree camera, hill start assist, hill descent control, heads-up display, blind-spot information system with cross traffic alert and a 15-speaker Bowers & Wilkins sound setup. I'm only stopping because I don't want this to read like a brochure (or am I too late?) and there's only so much space I can devote to things like this. The fact of the matter is that it's seriously packed with a lot of good stuff, and that's what people want in this segment, I suppose. It's not just that, though. It's the way the cabin is so brilliantly put together that really keeps you interested. The seats are really comfortable, the dials are plenty legible, the massive 12.3-inch display is a treat and controls most of the functions of the car, and the drive modes come in really handy on the move. It's all very, very nice.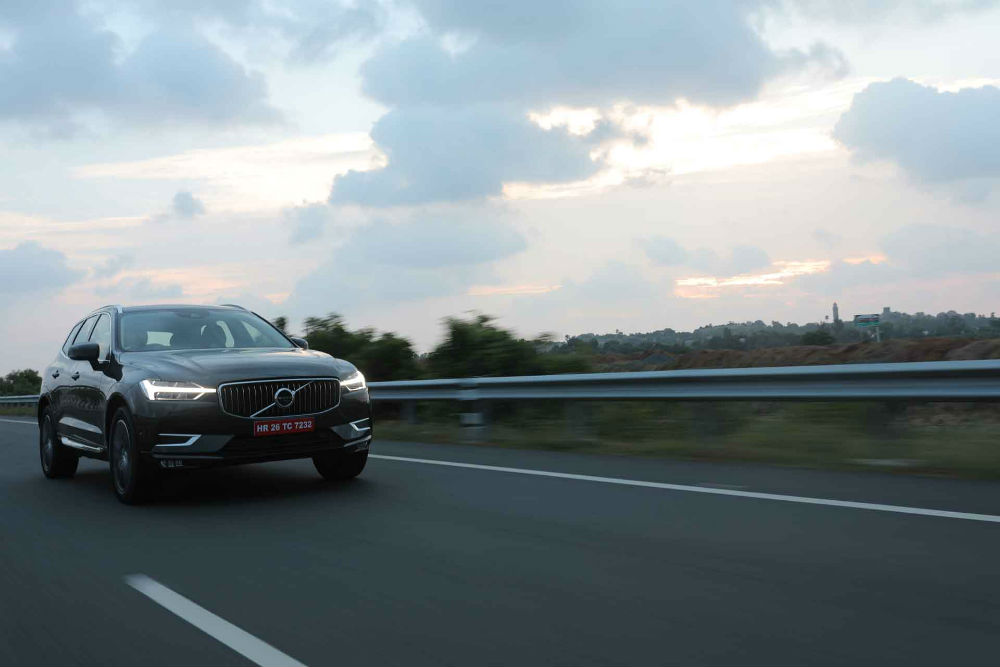 As for the drive itself, Volvo's decided to bring the XC60 to India with the D5 engine with all-wheel drive. This is good. I'm glad it skipped the D4 engine because more power is always welcome, whatever the vehicle may be. To that effect, the 1969cc, inline-four diesel makes 232 bhp and 48.9 kgm. All of this goes to all four wheels via an 8-speed auto, and overall there's not much to complain about. The thing about the D5 engine in the XC60 is that it drives it perfectly well as long as you're not in a hurry. Cram the accelerator pedal into the floor mat and it just starts to get a little frantic. There's excessive engine noise, the gearbox gets flustered, and instead of making any real progress, you're just making a lot of noise and pretty much wasting fuel. No, the way to go about things with the XC60 is a measured right foot. It genuinely felt so much quicker that way. I was able to hold speeds in excess of 100 kph ridiculously easily, and the XC60 just comes together when you're cruising. The ride's just right, the steering's decently weighty (in Dynamic mode, that is), the brakes are fantastic, and the lane-keeping aid is a cool feature to scare you awake every now and then. It actually tugs the steering ever so gently the moment you cross the dotted line on the road in the direction of your lane. Really cool to see that bit working. I don't have the most accurate read on what it's like to drive in traffic, but it seemed perfectly acceptable as far as I could tell.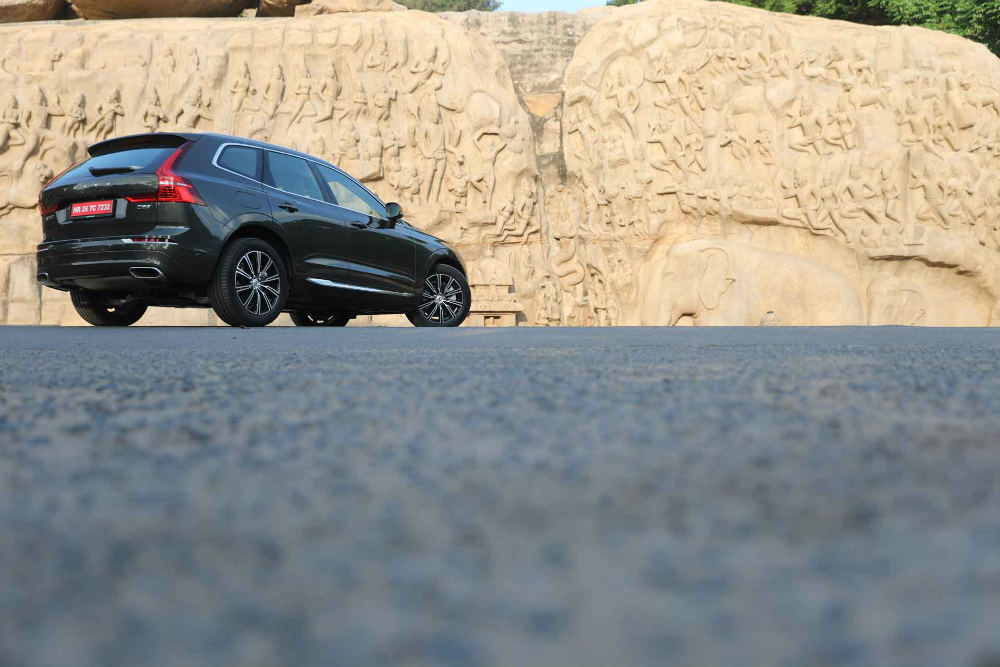 This, then, is one for the ages. The XC60, at the time of writing this, didn't have its price shared with us, but the Volvo crew seemed to nod their heads quite vigorously when I guessed Rs 60 lakh. For the price, I think it's worth it. I doubt it'll be a volume-seller, but I doubt that's what Volvo wants, either. It just wants an honest-to-goodness SUV out there for the people who like being different and know what they want, and the XC60 is just that. Takes a person of strong stupidity to turn away from a car like this, I'll tell you that much. Good on you, Volvo. This is a job well done.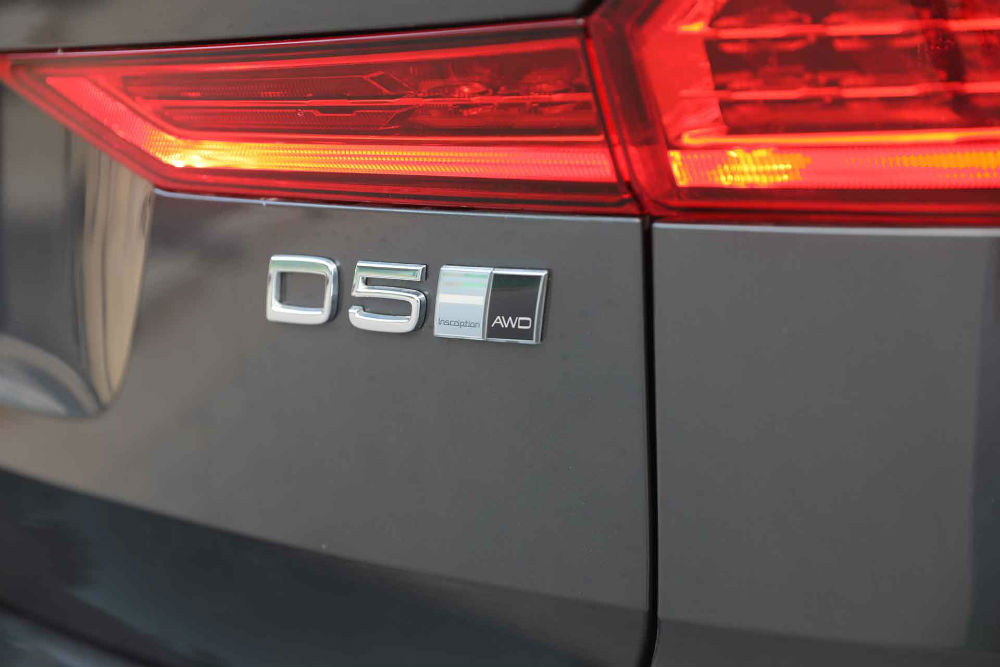 You can have a look at more pictures of the Volvo XC60 in our detailed photo gallery here.