Photographs by Mercedes-Benz
Which is the best car in the world? It's a question often asked by many but satisfactorily answered by very few. Best, you see, has become subjective in today's world of filters and qualifiers. Some feel the fastest 0-100-kph time makes a car the best; some feel futuristic tech-wizardry makes a car the best, some decide it on the basis of space/comfort/horsepower/design, or whether it can fly or float. It is almost impossible to answer that question, for us commoners who lust after a lot of cars. But not when you are Mercedes-Benz. Apart from flying and floating, the new S-Class makes a very strong case for being the best car in the world.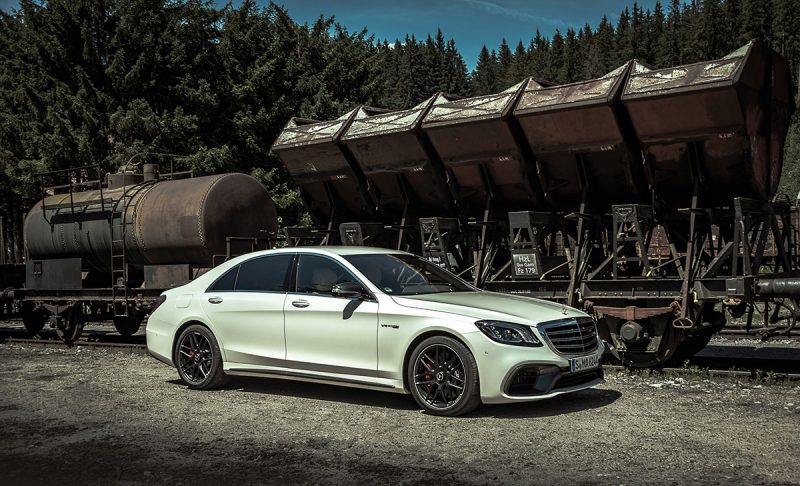 As with all facelifts these days, the changes on the outside are not in your face. The bumpers are redesigned with larger air intakes and the headlights are now standard with a multi-beam all-LED system. You will probably miss it, but the front grille now has active flaps — things that only supercars used to have — that adjust automatically to three different positions depending on how much air is needed for cooling. To indicate its position in the M-B hierarchy, the S-Class gets three-strip LED lights inside the headlamps. Not that it settles the Russian doll debate on the design similarities between the S, E and the C, but it is still a differentiator. All in all, the changes only elevate the elegance quotient in the S-Class.
The inside of an S-Class has been stuff of legends for years now. The new one, as one would expect from an S-Class, takes it a couple of notches higher. The dash seems like one big screen now, dominated by a huge two-screen display, one in the centre dash and the other behind the steering wheel for the gauges. It did remind me of the E-Class, but it looks gorgeous nevertheless. The display can be customised pretty much however you like it, and is controlled by either the COMAND controller or steering-mounted controls or by voice commands. The computer can recognise 450 different commands in many languages, but I'd advise going easy with your Indian accent.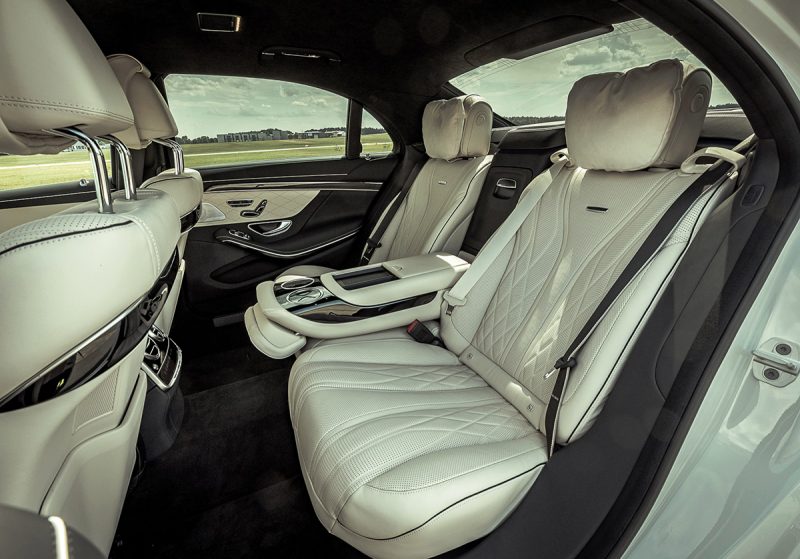 Banal things like legroom and shoulder-room are not things you worry about when you are in an S-Class. Depending on the variant, you can choose between individual seats or sofa seats (I can't call it a bench, it's an S-Class!) and irrespective of what you choose, you will be in ultimate comfort. Taking the best-car-in-the-world business seriously, Mercedes brings an energising function; these are 10-minute programs called Freshness, Warmth, Vitality, Joy, and Comfort, and they adjust the cabin's 64 colours of ambient light, the intensity of its fragrance, heating or cooling for the seats, and matching music. Except the choice of music, this is absolute heaven. All four seats get the massage function and take my word for it, it is the best massage you will ever get from a car!
Wondering why I haven't mentioned the engines or driving bits about this new car yet? I am sure you're thinking it's an S-Class and most owners prefer the back seat. Well, you are wrong. For me, to make any car the best in the world it must be impressive to drive and Mercedes has taken care of this aspect, too, in the new S-Class. The new S 450 runs on a 3.0-litre twin-turbo V6 producing 363 bhp and 51 kgm of torque, with a 0-100-kph time of only 5 seconds. The S 560 reminds you of the older V8 era, but only in name, and runs a 4.0-litre twin-turbo, making 463 bhp and 71 kgm, with a 0-100-kph time of 4.5 seconds. Yes, we are still discussing the performance of a limo-sized car.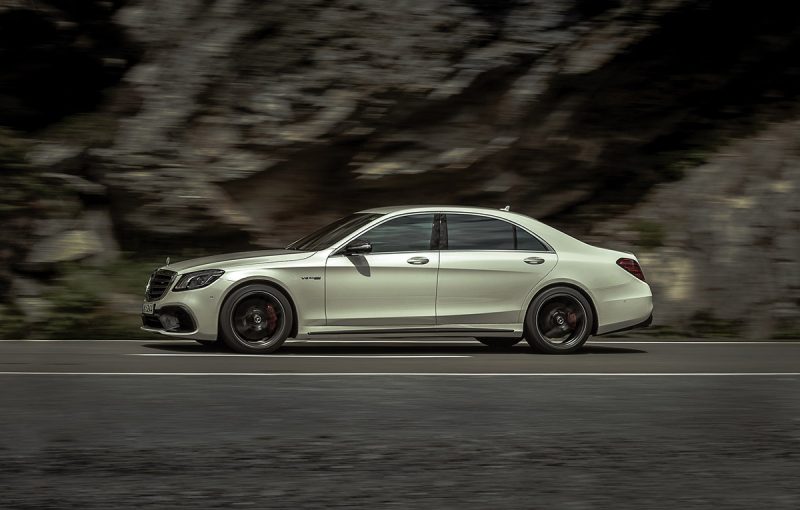 The new AMG S63 gets a downsize from 5.5 litres to 4.0 litres but don't lose heart, as it makes 612 bhp (only!) and a staggering 90 kgm of torque. So much power and torque, in a car with massage seats — ah, the joys of technology! Together with the new 4Matic system and a 9-speed auto that swaps a torque converter for a wet startup clutch, the S63 is good for 0-100-kph in a supercar-like 3.5 seconds. No prizes for guessing which car I chose to spend the maximum time in.
The three-hour drive from Zurich to Black Forest in Germany was the stuff of dreams, apart from the frequent 50-kph zones. Lazy, postcard-perfect villages with no traffic, the crackling exhaust of the S63 and the massage function — perfection indeed. The new V8 is a cracker of an engine, transforming a 2.5-tonne car into a sportscar. The acceleration is brutal, especially in Sport and Sport+ modes, and very, very addictive. After a while, I'd wait for a 50-kph zone only to accelerate hard out of it. On the autobahn, the S63 put many a sportscar to shame, but to their credit they all moved out of the fast lane once the triple-LED eyebrow showed up in their rear-view mirror. On one very satisfying empty stretch of the 'bahn, I managed 246 kph while my co-passengers were cocooned in luxury. It is like mixing the storm with the calm and enjoying it thoroughly.
I did get a short drive in the 400d variant too, which I guess will be the most popular in India. The inline-six-cylinder 3.0-litre turbocharged engine makes 340 horses, which may seem paltry in the S63's company, but the massive 70 kgm of torque makes driving it a breeze. There are multiple upgrades on the semi-autonomous driving front, too — route-based speed adaption to slow for corners, an active steering system to change lanes and active brake assist with cross-traffic function that uses a long-range radar camera and stereoscopic camera to avoid potential collisions. Proof that all this works? Well, I am alive.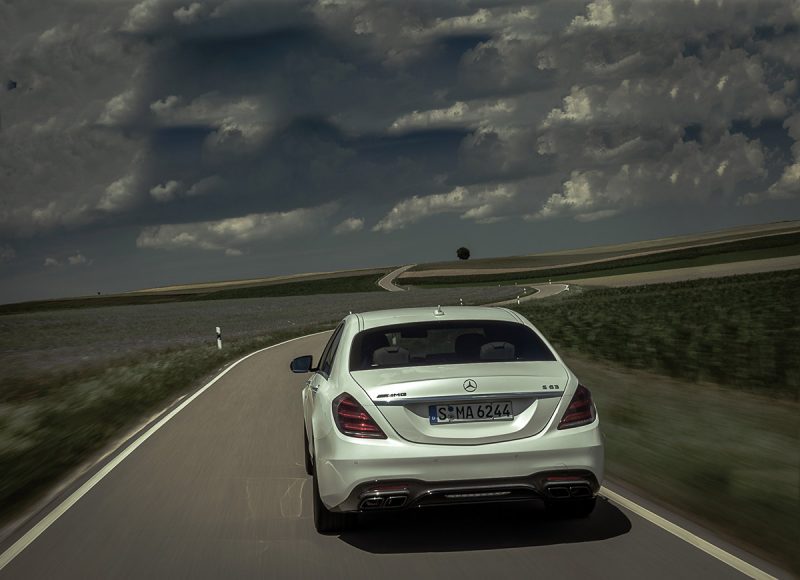 I could go on and on about the S-Class, it is that impressive a car. It offers so much in terms of technology, comfort, space, engines, performance that sometimes you genuinely wonder, 'Whatever will they do next? What can they possibly do next?' 'Best car in the world' is indeed a tough label to live up to and, I concede, it is very subjective. However, as of today, give me the S63 AMG for life and I'll have a definitive answer for you.