Photographs by Vishnu G. Haarinath
Mahindra's got the timing just right. Just when you think one of its cars are slipping past your immediate memory, it goes and brings out a quick reminder that it's very much still in the game. Case in point — the new Scorpio. Okay, I'm using the word 'new' rather loosely here. It's more like an update to keep it relevant, really.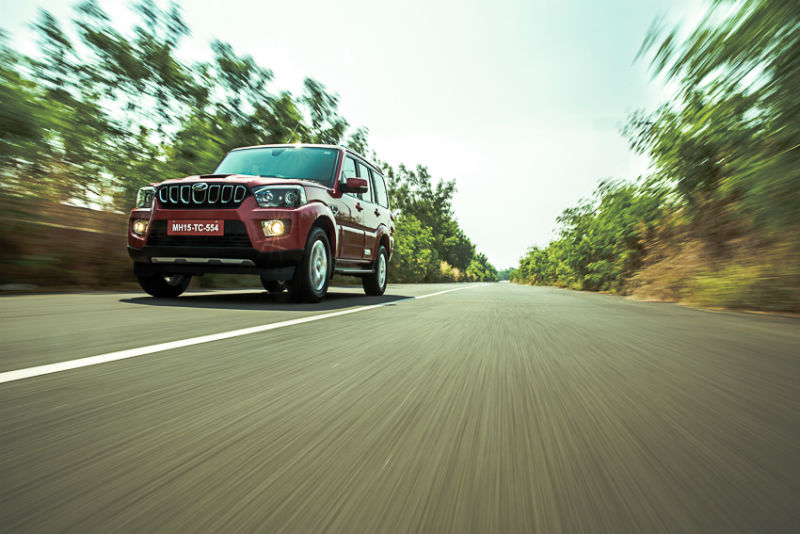 So what's so relevant about it now, then? Granted, it takes a while to notice them, but I can assure you that they're there, just how the Mahindra guys were insistent on convincing me that they have, in fact, worked on the car. I'm joking, of course. They couldn't be bothered enough to spend time convincing me. Point is that there are changes made, though. For instance, viewed head-on, the Scorpio looks almost the same. But if you look a little closer, really get that microscope out, you'll notice that the headlamp's been revised. I quite liked the previous one, but this one's pretty neat, too. The grille's gotten a change, the fogs are different, as is the bumper, and the skid plate is new as well!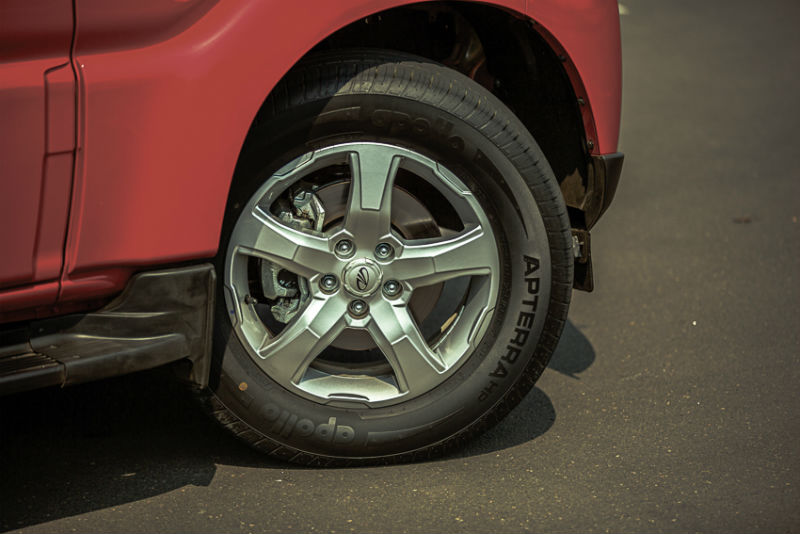 Out goes the old alloy-wheel design and in comes an almost-similar but definitely different pattern that I'm equally fond of. What's that? A new red theme for the tail-lamps? Someone's getting the hang of this. Aside from that, there are lots of little bits that are changed, like the fact that there's now an S11 variant that packs in a few more features, and the cherry red paint you see wasn't on the cards before.
Undoubtedly, though, the biggest aspect to get changed (uprated, rather) is the 2.2-litre mHawk engine. While Mahindra didn't bother changing the name of the thing (maybe next time?) it does make more power now. There's 138 bhp and 32.6 kgm, which brings it at par with the XUV's output. None too shabby, that. What I wish, though, was that Mahindra gave the new Scorpio the option of an auto 'box. In my mind, it's an omission worth noticing, and I'm surprised that it didn't consider getting it done for this refresh. Even more surprising is that its customer feedback didn't state the need for an auto 'box, especially considering most of the changes have been dictated by feedback provided by customers old and new.
That said, the bit to focus on is the additional power. What's that translate to on the road? If you have driven the Scorpio before, you'd know that it's a particularly handy car. I've always liked it, especially since its refresh a few years ago, but now, with this updated engine, it's even more likeable. Apparently, part of the feedback Mahindra received was that it doesn't get off the line as quickly as it should. People wanted not more top end whack, but a little bit of low-down grunt. I can only conclude that somehow, somewhere, there is a group of elite underground racers that meet up at a start line and go drag racing… in their Scorpios. It's these people that demanded more power from Mahindra, and these are the people who, in the comments section of the feedback form, wrote, 'Oh, and if you could make it wheelie, that'd be swell. That Vin Diesel's gone and polluted our once-beautiful minds.' Thereafter, Mahindra did the best it could, and the result is what you see on these pages.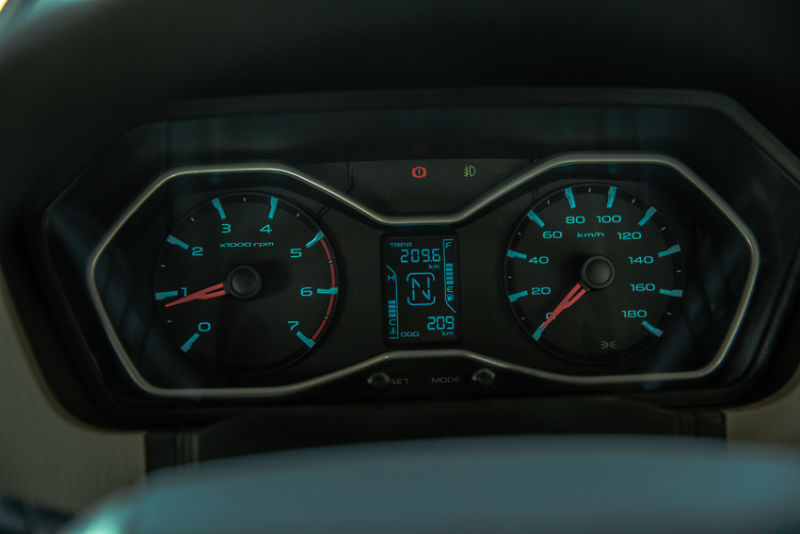 Jokes aside, the Scorpio now really does get off the line with some serious urgency. The clutch seems more progressive, too, but it's hard to say considering I only go to drive the car around Mahindra's test track in Chakan. From what I could tell, the power hasn't just been redirected to the lower reaches of the rev band, but it's worked on keeping the torque quite handy higher up as well. That's a job well done, it is. What could have been better, however, is the gearbox. It's still not as refined as I expect it to be. Mahindra stated that it has done some work on the 'box to make it easier to row-through the cogs, but the difference between this one and the last isn't easily discernible. And the less said about the steering, the better.
What I would like to give some space is the ride. Now, when I drove the Scorpio last, I couldn't stop going on and on about the suspension. I genuinely consider it to be one of the most plushest rides around, and the updated Scorpio is no exception. I really wish I'd had more time out in the real world into potholes big enough to bury a human body, but it wasn't on Mahindra's schedule back then, so I didn't push too much, either. There were rumble strips, however, and the way the Scorpio glides over them is unbelievable. It's a tremendously soft setup, so I don't know how it'll do at expressway speeds, but I highly doubt there are many cars in the country that could out-ride it in the city.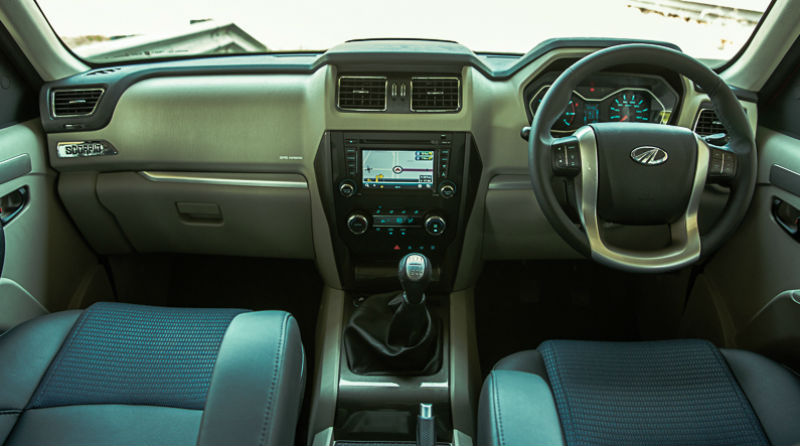 Before you ask, Mahindra's Micro Hybrid system remains untouched, but that's probably for the best. What Mahindra really needs to do now is focus a bit more on small things like fit and finish. You can spot irregularities in a lot of places in the cabin, and that kind of dulls the entire experience, especially when everything else is so promising. Then, there's the touchscreen. There's nothing wrong with it, but it's angled flat against the centre console, so it's really quite hard for you to see what's going on when you're on the move. You shouldn't have to crane your neck to see how much of the Black Eyed Peas song is remaining. Also, rather significantly, it still doesn't feature Android Auto and Apple CarPlay, which, as I gather, is becoming increasingly common a requirement in cars.
Other than that, though, the Scorpio's just swell. With the improvements made to it, it's now an even more appealing SUV. It needs to focus now on only a few niggles to give it the 'Perfect SUV' tag it so craves, and the good news is that it's entirely possible for Mahindra to ensure that that happens. Then, there'd be a reason to bring the roof down for Mahindra. And it'd be a worthy accomplishment, at that.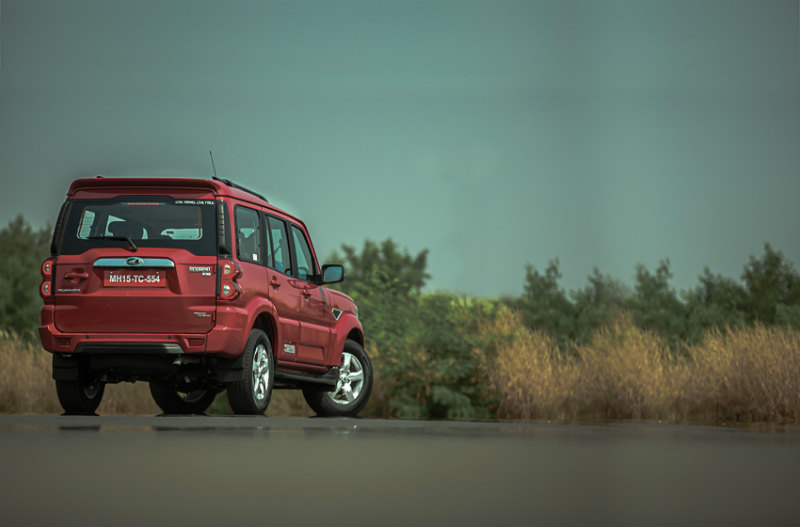 AUTODATA
Mahindra Scorpio
POWERTRAIN
Displacement: 2179cc, i-4, turbodiesel
Max power: 138 bhp@3750 rpm
Max torque: 32.6 kgm@1500-3500 rpm
Transmission: 6-speed, manual
TYRES
(F/R): 235/65 R17
DIMENSIONS
L/W/H (mm): 4456/1820/1995
Wheelbase: 2680 mm
Ground clearance: 210 mm
Kerb weight: 2510 kg
Fuel capacity: 60 litres
PRICE: Rs 12.9 lakh (ex-showroom)