Photographs by Vishnu G. Haarinath
Honda seem to be doing quite well for themselves here in India. Few manufacturers can claim to have got a car as right as the Honda City, which is why the Jazz has been a bit of a misfit in the family. It had some things people loved, then some things that they didn't, and it was always hard to justify the premium price. With the competition kicking things up a level, Honda went ahead and gave it a facelift, which we got our hands on. So the only thing I want to know is whether it can it earn the love and adulation in the hatchback segment that the City enjoys amongst sedans?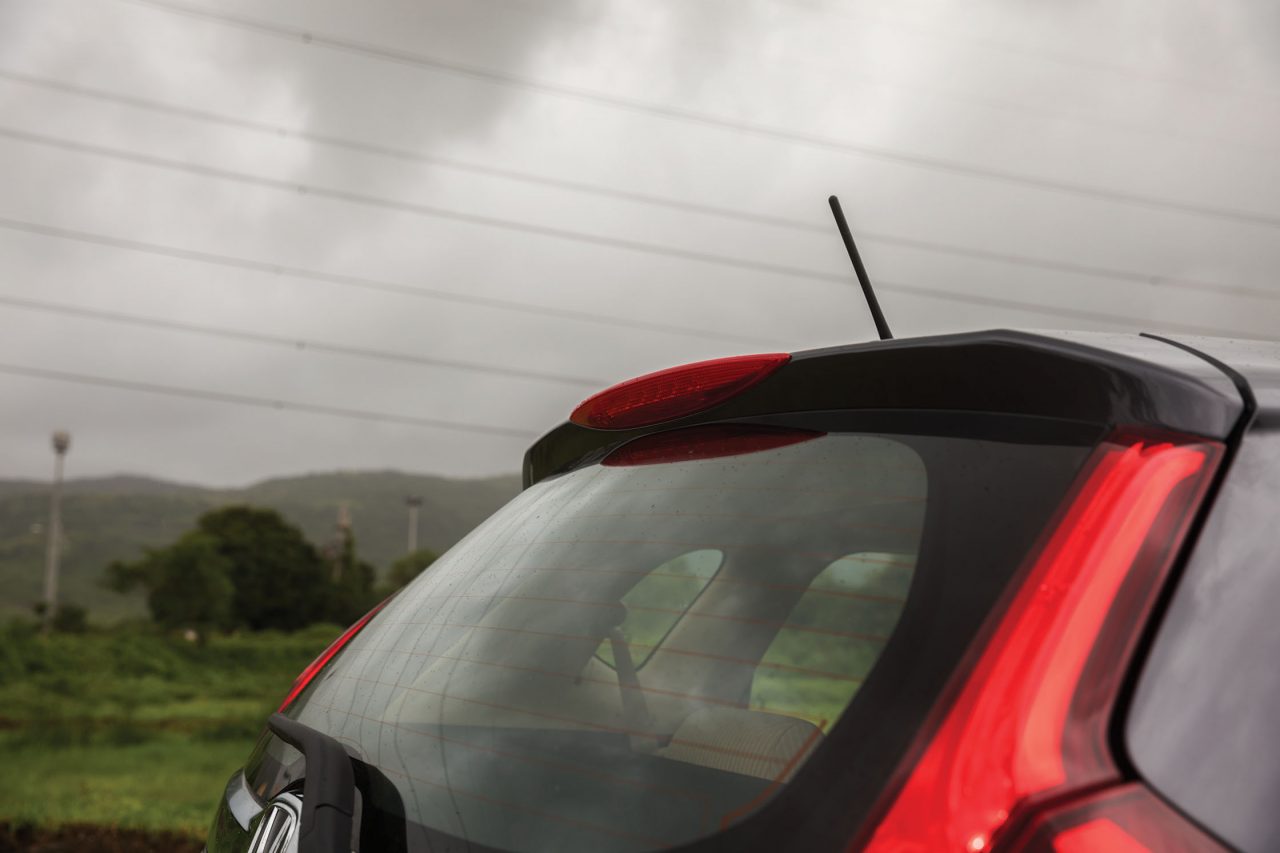 In terms of visual changes, it's more of a butt-lift than face, as the only visual cues are at the rear. While the tail lights stay largely the same, they are now extended to the roof and have a slightly more modern look to them. There is a redesigned spoiler, and the door handles are now chrome instead of body coloured. And that's it externally. No, it doesn't get new projector headlights, nor do we see DRLs, which really seems like a missed opportunity on Honda's part. Nor do we see a new front.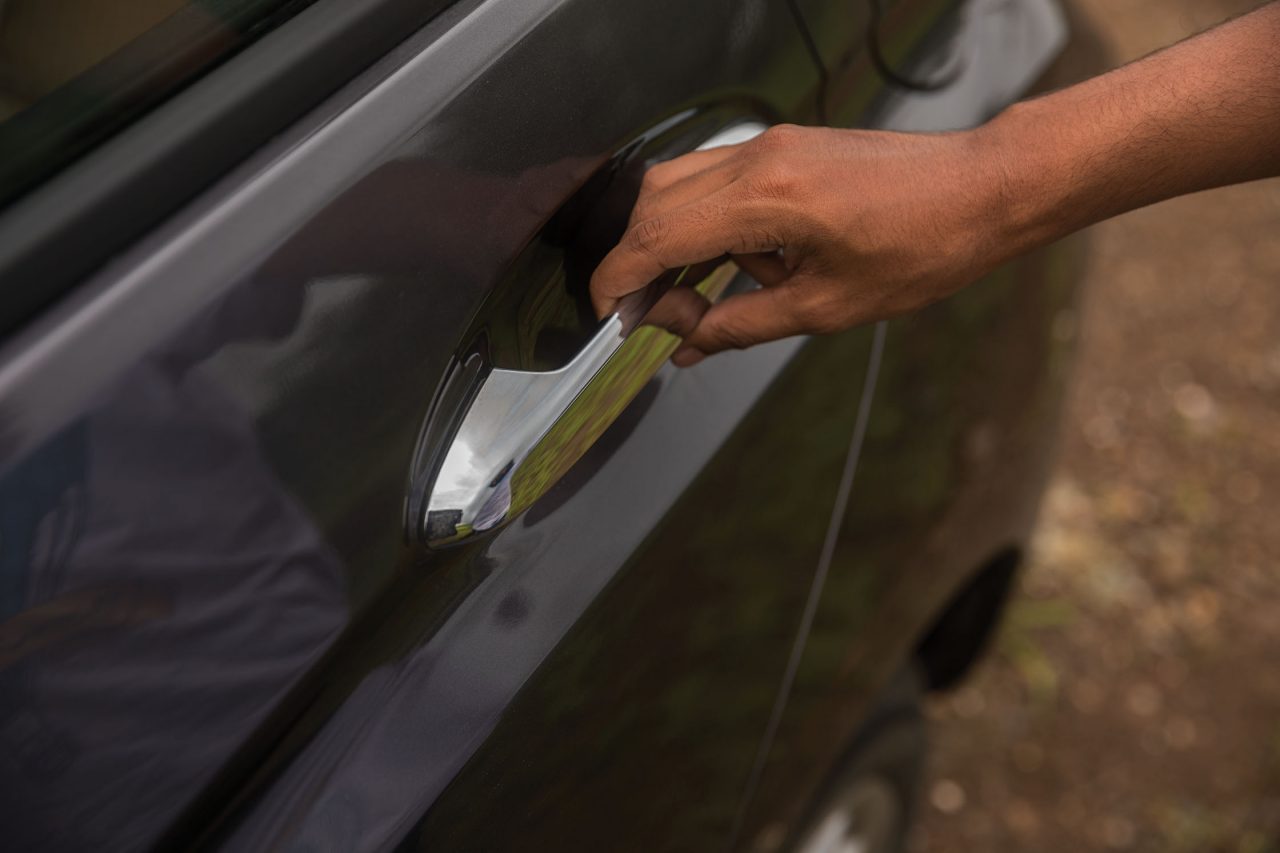 But those who loved the Jazz have always maintained the interior is where the magic is. It has always had a surprisingly spacious cabin, and thankfully dimensions remain the same. It now gets a brand new infotainment system, with Android Auto and Apple Carplay, which are welcome additions, as well as two USB slots.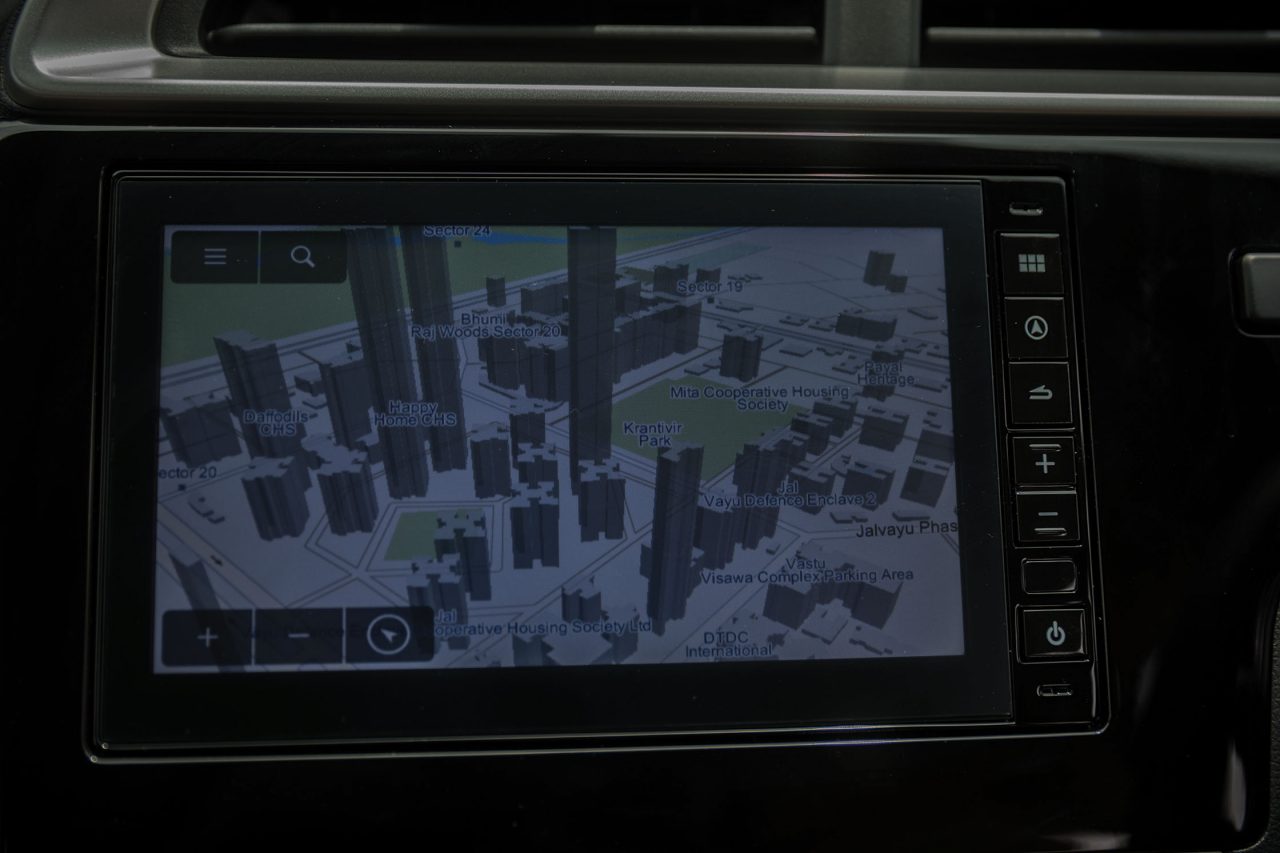 Adding to the comfort factor is a new armrest, which is nice, and a vanity mirror for the driver, which is, meh. To add usability, it now gets a smart key, push button start and cruise control, and to make it safer, dual-front airbags, and ABS with EBD is standard across all variants.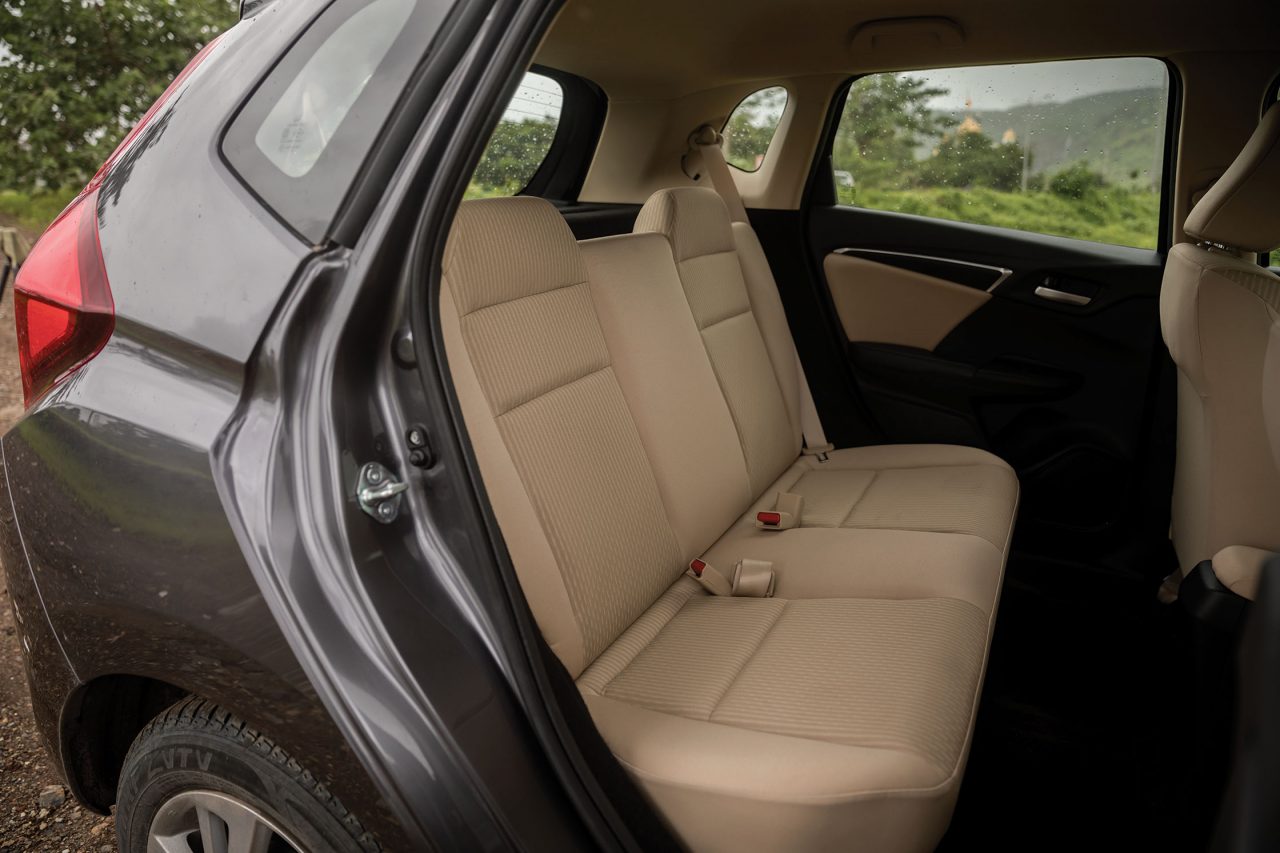 Moving to the rear, the Jazz remains one of the most spacious rear cabins in a hatchback in India. But the magic seats have strangely been ditched. It doesn't help that the regular head restraints have been replaced with tiny, non-adjustable ones which are purely cosmetic and won't help in an accident unless you are under 5ft tall. And you can't get a black interior anymore, as beige is all Honda will sell you.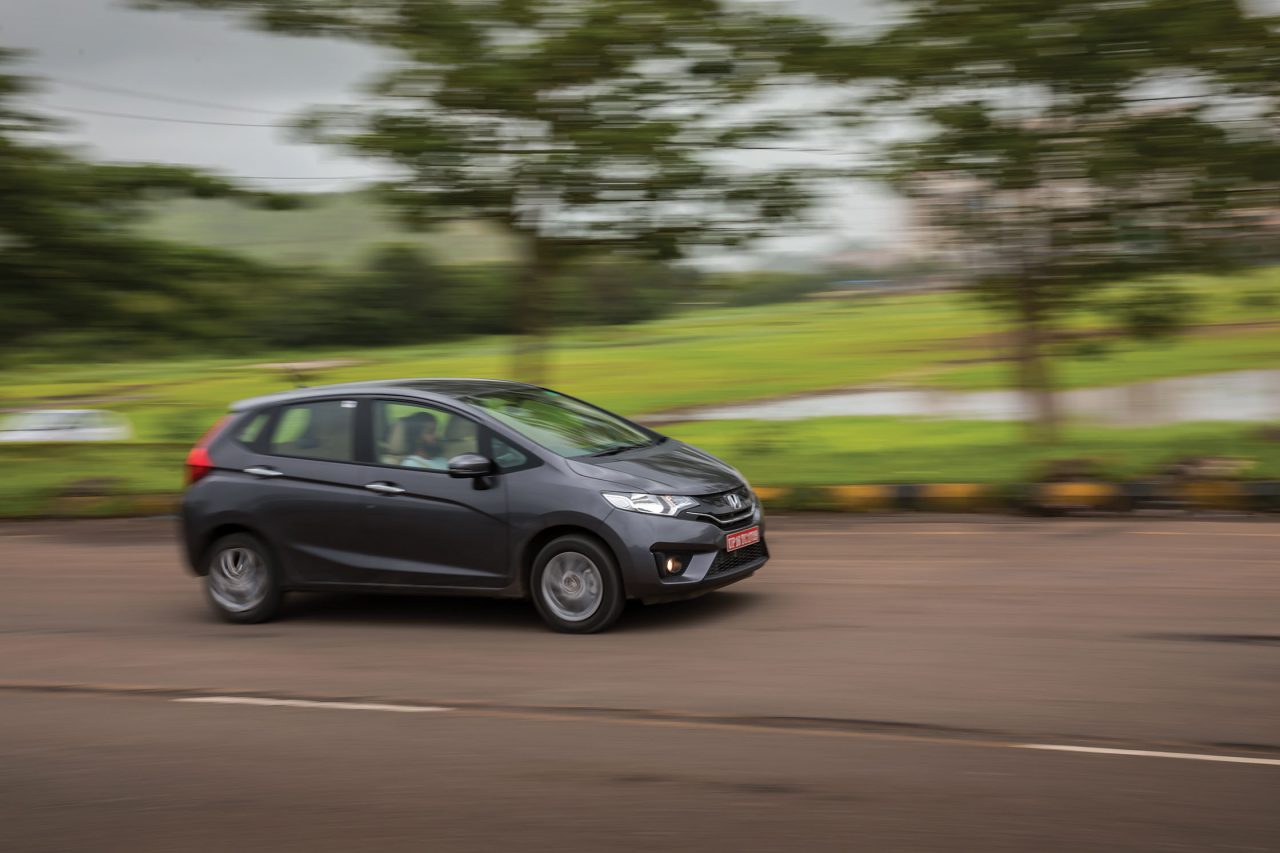 Perhaps the only saving grace then is the drive. The engines remain identical, and those were always quite smooth motors. The diesel we drove was quiet and refined, with decent thrust across the rev range. What is new though is the retuned suspension, and this is actually noticeable. The old car was plagued with a harsh suspension that crashed into holes and was generally miserable, but the tweaks have made helped the Jazz offer a much more mature and plush ride. Honda has got the damping spot on, and it eats up undulations like never before.
The 6-speed gearbox is a slick one, but only the petrol gets a CVT option. Hopefully we shall see a diesel automatic somewhere down the line.
So the 'new' Jazz is a nice place to be in, but is the facelift a worthy upgrade to change opinions about the Jazz? Unfortunately, it isn't. It doesn't help that cars like the Hyundai i20 are loaded to the gills with features, and still manage to be cheaper. This seems like an opportunity that Honda could've really used to their advantage, especially considering the huge improvement they've made with the suspension, but just failed to do so. I wish it were different, as I owned a first generation Jazz and have been partial to them, but the only people I can think of who would be interested in this are Honda brand loyalists, or Jazz fanboys.
AUTODATA
Honda Jazz
POWERTRAIN
Displacement: 1498cc, i-4, Diesel
Max power: 98.6 bhp@3600 rpm
Max torque: 20.4 kgm@1750 rpm
Transmission: 6-speed, manual
TYRES
F/R:  175/65 R17
DIMENSIONS
L/W/H (mm): 3995/1694/1544
Wheelbase: 2530 mm
Ground clearance: 165 mm
Kerb weight: 1155 kg
Fuel capacity: 40 litres
PRICE: Rs 9.40 LAKH (ex-showroom)