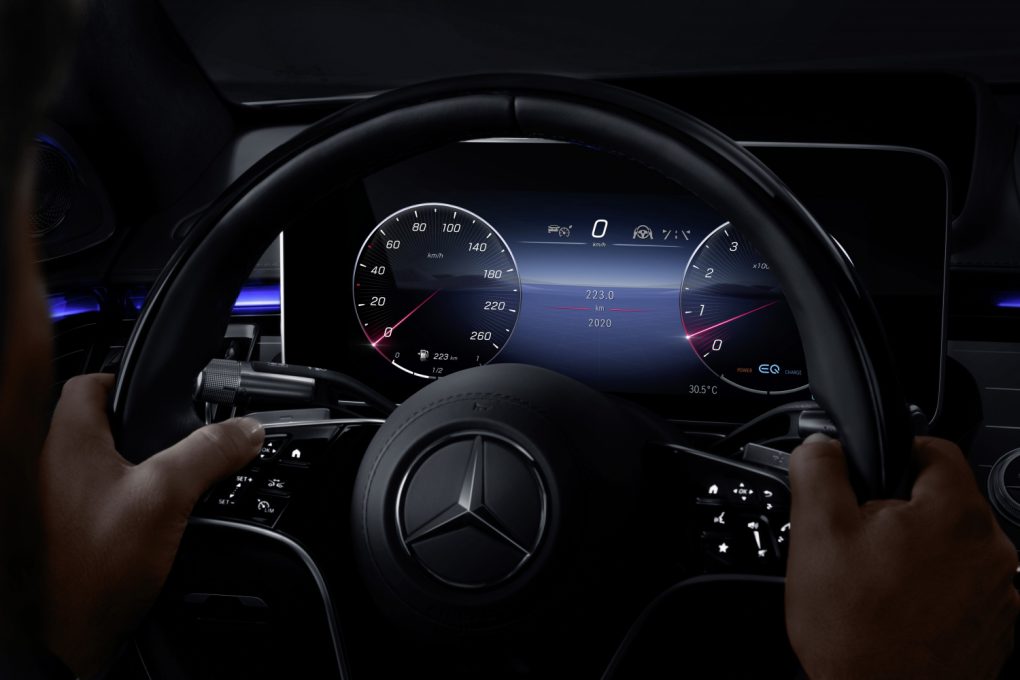 Every new generation of the Mercedes-Benz S-Class brings with it a technological paradigm shift that sets the tone for the rest of the automotive industry for the next decade or so.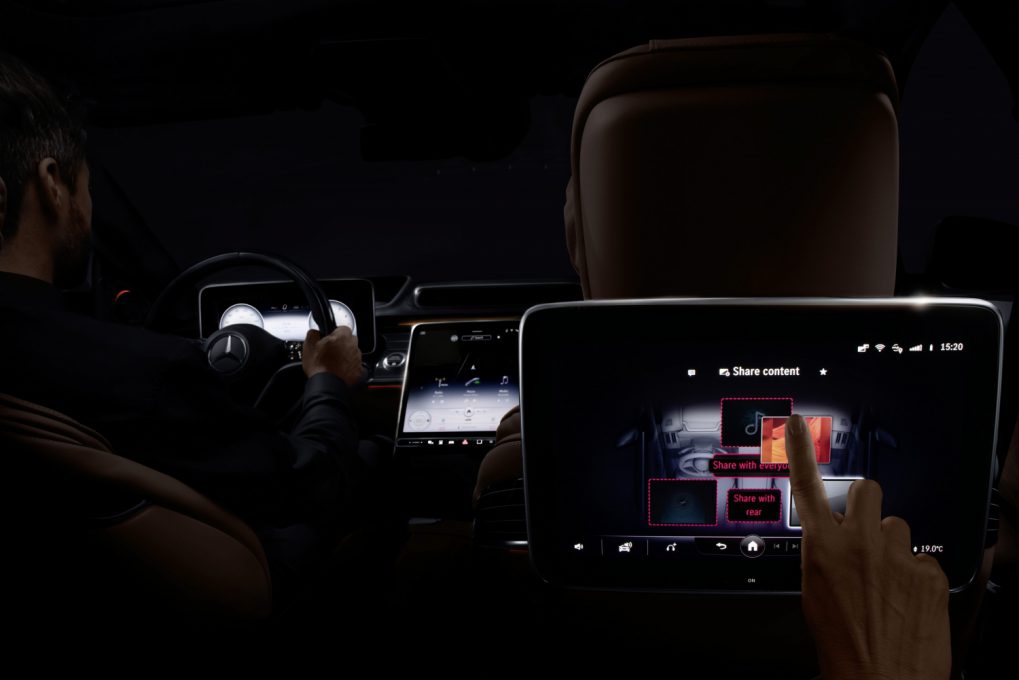 With the focus now switching to the rear-seat passengers, the upcoming Mercedes-Benz S-Class splits the tech goodies equally between the front and rear half of the car. Taking center-stage is an absolutely massive 32.5 cm main infotainment screen, which replaces the functions of 27 mechanical switches on the outgoing model. That's obviously not the only screen in the new S-Class, either. There will be up to 5 screens in all. A fully digital gauge cluster, the aforementioned infotainment unit and three OLED touchscreens for the rear passengers. The rear screens even use biometrics to keep information and settings stored.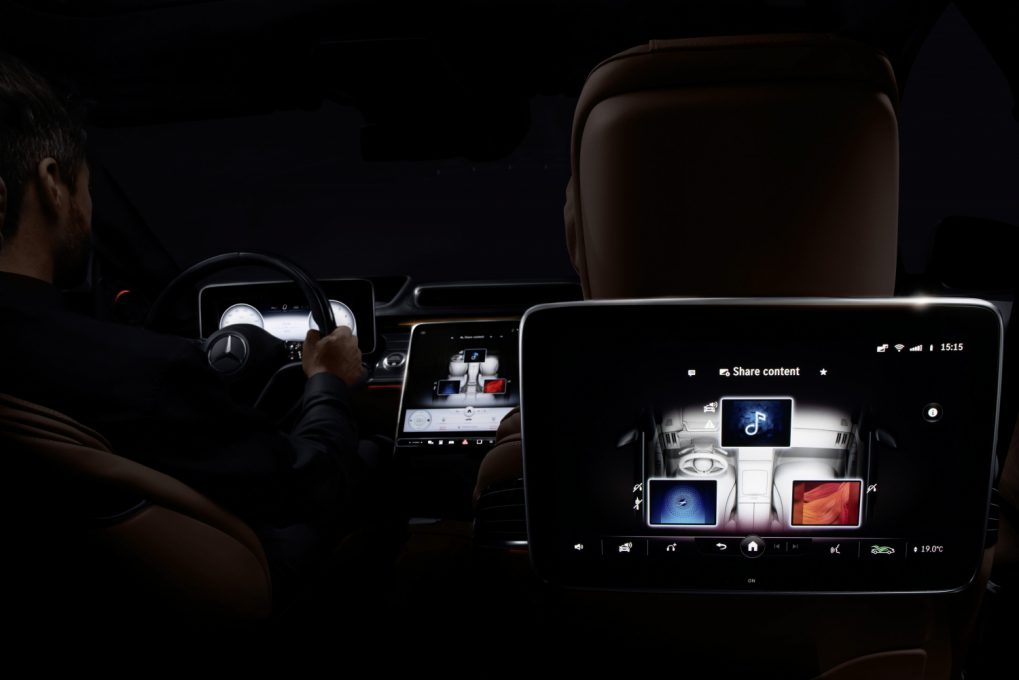 If you're not a big fan of touchscreens, you can control many vehicle functions by talking to the voice assistant. All you have to do is say 'Hey Mercedes', and go on with your demands. If you've had a long day at work, you can simply ask it to dim the ambient lights and play some relaxing music in the background and you can sink into the comfortable seats.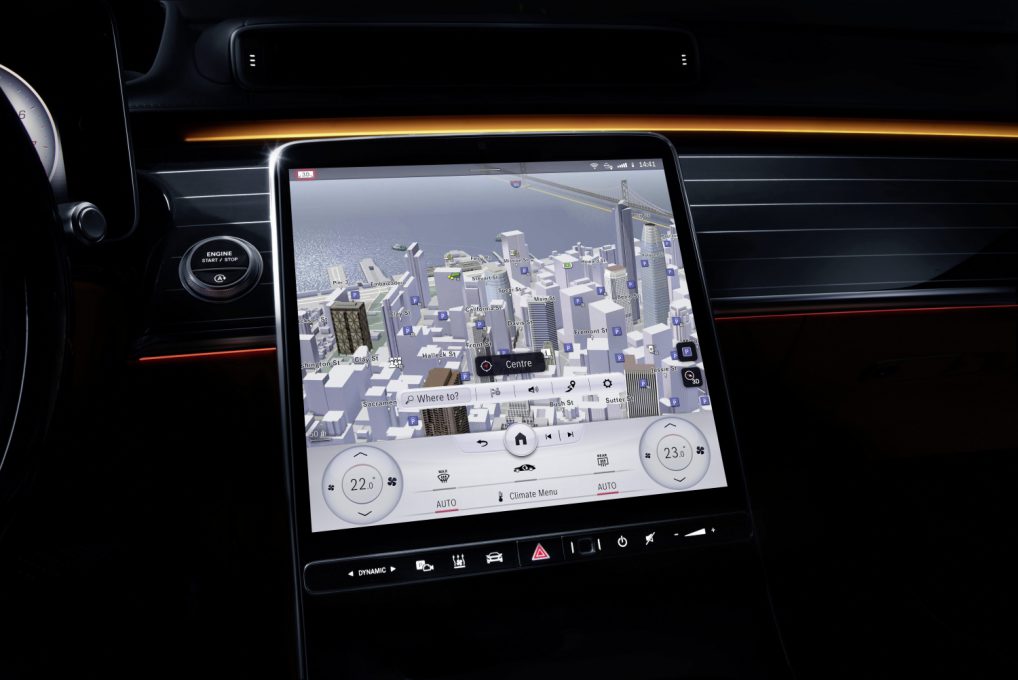 There's more to the new digital experience, too. The S-Class makes use of Augmented Reality (AR) tech to overlay your navigation onto the heads-up display. Which is perfect for navigating tricky junctions. With all that technology on board, the upcoming Mercedes-Benz S-Class is all set to lead the segment.