The Grand Finale of INRRC 2021, the JK Tyre Himalayan Drive 8 (HD8), began on March 24 in Siliguri and ended on March 26 in Darjeeling. This competition drew a total of 24 teams, including seven all-female teams. In the battle for the coveted title, several prominent names in motorsports collided. After gruelling qualifying rounds in Northeast, East, North, West, Central and South India, only 24 teams made it to the finals.
Dirt trails, river beds, and mountainous terrain were among the challenges the racers faced. Many vehicles were bogged down in the sand, gravel and pebbles on the first two legs of the rally, requiring the assistance of the recovery team to be dragged out.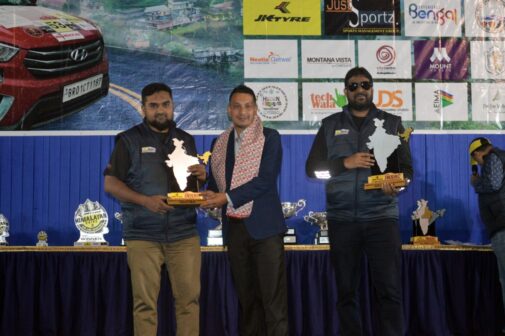 The duo of Sk Ajgar Ali and Md. Musthafa were named champions of the JK Tyre Indian National Regulatory Run Championship (INRRC) 2021 after three days of fierce competition that challenged the mettle of humans and machines. Sk. Aniruddha and Raj Kumar Mundra came in second, with Subir Roy and Nirav Mehta taking the last podium spot.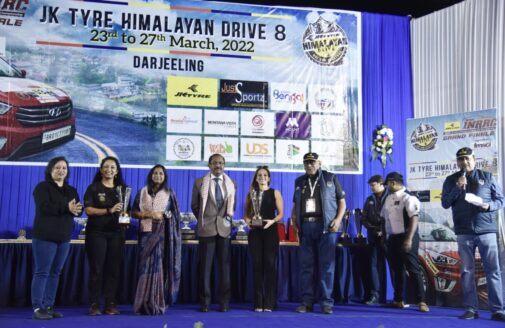 The Pune duo of Sheena Sabharwal (driver) and Trupti Gupta (navigator) won the INRRC Ladies Cup, while the Gurgaon-Mumbai team of Jasmeet Kaur and Jyothi Iyengar came in second. Nilasha and Ipsita Das, a mother-daughter combo from Kolkata, took third place in this category.
In addition to the three winners of the JK INRRC 2021, prizes were given to the three winners of the INRRC Adventure category, the Himalayan Drive 8 Ladies Cup and the winners of the six zonal qualifying rounds. Jit Mitra and K. Dinky Varghese won the top prize in the INRRC Adventure category, while Abhijit Singh and Ibrahim Ali Shaikh took second place. Nishan Choudhury and Chandrasish Roy tied for third place.