Volvos are desirable; they've always been like that. But unlike the sensible and boxy ones of the past, the new ones also get bestowed with segment-leading capabilities and thus a wider appeal. The Volvo XC40, the smallest SUV in Volvo's line up, is an epitome to that. It will be launched on July 4, 2018, and will spearhead the company's move to bring buyers away from the usual choices in the segment.
It's the first product based on the company's new CMA platform, but has enough tech shared with the larger XCs. Apart from the likeable styling (thanks to the R-Design trim), there's the trademark Volvo interior, replete with features including the large Sensus infotainment screen, a Harmon Kardon audio system, wireless charging, etc. But one area where it clearly trumps its rivals is in the safety department. Surprise! Standard tech includes an adaptive cruise control, pedestrian detection, lane keeping aid, collision mitigation, etc.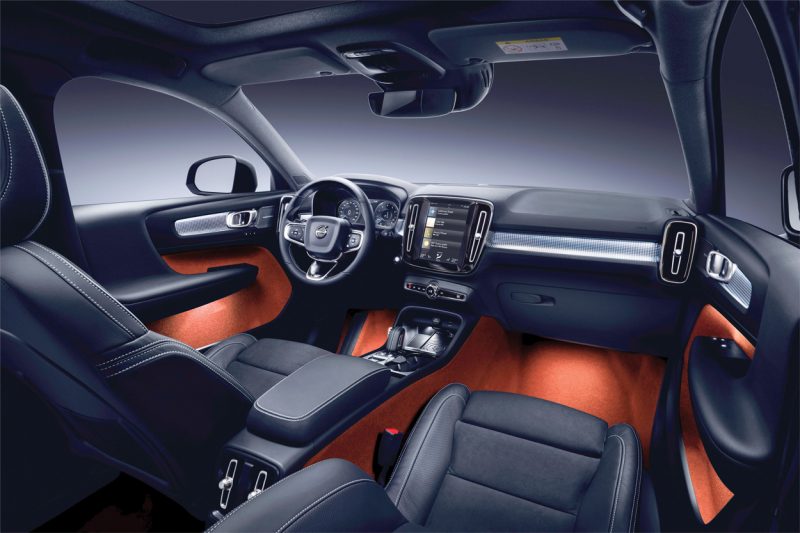 The Volvo XC40 will be launched in the D4 guise, which means a 2-litre, 187-bhp diesel engine is going to power the crossover SUV. With the AWD system available, it should be able to do justice to its 'XC' moniker, but as is the case with most vehicles in the segment, it will spend most of its time on the road. Cruising at respectable speeds, and making a lot of people jealous.
We'll get to know more about it in a day's time, so stay tuned, or logged in — or whatever people do on the Internet.