Volkswagen's foray into the world of electric vehicles continues with the upcoming ID.7 Tourer, an all-electric estate wagon. While the car is still shrouded in heavy camouflage, it offers a promising look at what's to come – a sleek, aerodynamic design characterized by a lengthy wheelbase and compact overhangs.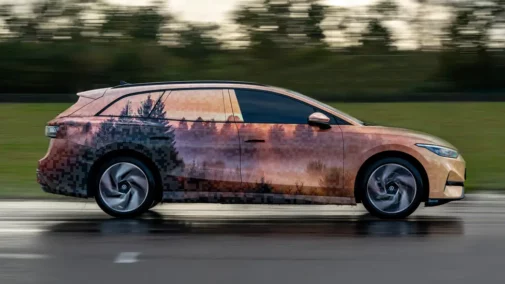 Built on the same platform as the ID.7 sedan, the ID.7 Tourer is likely to share powertrain and battery options with its sedan counterpart. Anticipations suggest a single electric motor generating 210 kilowatts (about 286 horsepower) and 545 newton-meters (or 402 lb-ft) of torque. This electric motor will be juiced up by a 77-kilowatt-hour battery pack, enabling the sedan to boast an impressive range of up to 621 kilometers (about 386 miles) on a single charge.
What sets the ID.7 Tourer apart is its promise of a more spacious interior and an expanded cargo area, making it a practical choice for families and businesses. Advanced technology features are expected to grace the vehicle, including a digital instrument cluster, a sizeable touchscreen infotainment system, and a suite of driver assistance systems.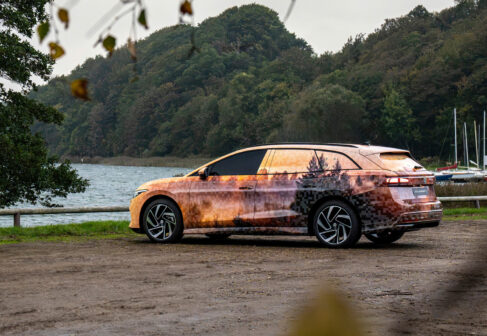 Volkswagen's ID.7 Tourer is slated to debut in Europe in 2024, although its availability in other markets remains uncertain. The ID.7 Tourer bolsters Volkswagen's electric vehicle lineup with a focus on practicality, extended range, and an array of advanced tech features. It's poised to capture the attention of both families and businesses, heralding an exciting addition to Volkswagen's EV offerings.