This is the Volkswagen Taigo, which will be offered in the European market. VW claims that this is the first SUV Coupe to be launched in the small car segment. Interestingly, it does have a few things in common with the upcoming Taigun.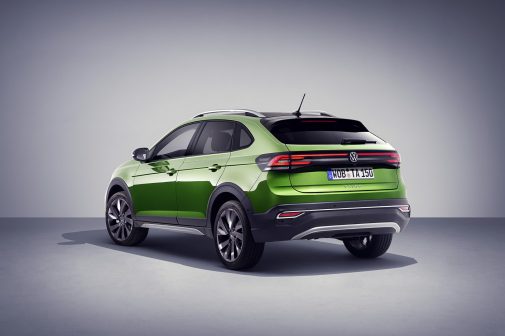 The Taigo is based on the same MQB A0 platform on which the T-Cross is also based. If you're wondering that you've seen the Taigo somewhere else, then you're absolutely spot on. The Taigo in South America goes by the name of Nivus. Of course, VW has made a few changes to this European spec in the styling and equipment department. In terms of the Taigo's footprints, as compared to the T-Cross, it is just a tad bit longer at 4270 mm and almost the same in width (1757 mm) and wheelbase (2566 mm). Well, if you compare that to the MQB A0 IN platform based Taigun then it's the Taigun that edges by 85 mm in terms of wheelbase, whereas the Taigo is 49 mm longer. Having said that, the Taigo with the sloping coupe roofline does look sporty than the Taigun.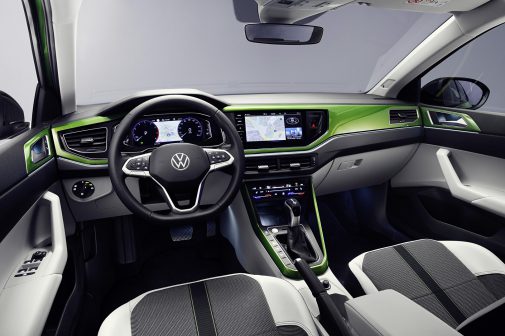 There are two powertrain options that you can opt for in the Taigo. A 1.0-litre three-cylinder TSI engine is offered in two states of tune: 94 bhp and 109 bhp. And a 148-bhp 1.5-litre four-cylinder turbo petrol engine. Power is only sent to front wheels either via a 5-speed manual or a 6-speed manual or a 7-speed dual-clutch 'box, depending on your choice of engine spec.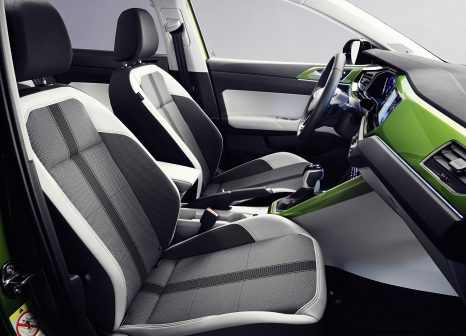 The interiors are no different from the latest Polo. As standard, it gets a 6.5-inch touchscreen display which can be further upgraded to an 8-inch digital display with wireless Apple CarPlay and Android Auto, a 10.25-inch digital cockpit along with VW's latest infotainment system. Would you pick this over the Taigun?