This is Vazirani Automotive's Ekonk, which is its first single-seater electric hypercar, and the fastest car to be ever built in India. Wait, what? Yes, it's also the fastest accelerating car in the world. Of course, those are tall claims by the young Indian startup, but on paper, it has the numbers for anyone to believe those claims.
Weighing just 738 kg, this 722-bhp single-seater hypercar accelerates from 0-100 kph in 2.54 seconds and can clock a top speed of 309 kph (which it recently did while testing at the NATRAX high-speed facility in Indore). With that power output and kerb weight, the Ekonk gets ever so close to achieving that golden 1:1 power to weight ratio!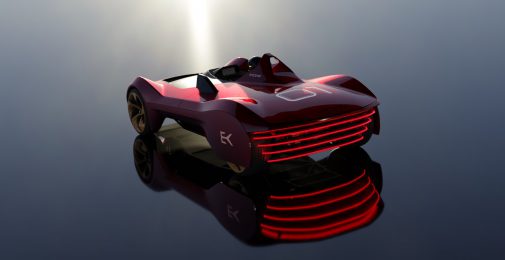 On the innovation front, it uses DiCo technology. Most manufacturers, including Tesla, utilise liquid cooling to keep their batteries cold, while the DiCo tech allows the batteries to cool directly with the air. This essentially is responsible to make the car lighter and also increasing the car's range. That's literally cool stuff!
By the way, that's not the first car Vazirani Automotive has introduced. In 2018, it had launched India's first hypercar concept by the name of 'Shul' at the Goodwood Festival. The firm says that the DiCo technology will be first used in the production version of the Shul and of course all the learnings which can be carried on from the Ekonk. Also, later down the line, there's a possibility that Ekonk will be produced in limited numbers. For now, that's all we have for you in terms of the Ekonk's details, but stay tuned for more updates on it.