Get ready to witness the mighty rumble of AMG V8s as Mercedes-AMG prepares to launch two new models, virtually, of course, on the 27th of this month.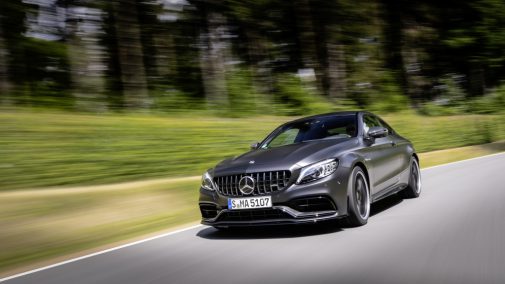 First up is the updated Mercedes-AMG C 63 Coupe. The new range-topping C-Class will sport a 4.0-litre biturbo V8 engine capable of producing 469 bhp and 66.28 kgm of peak torque. Power is sent to the rear wheels through a 9-speed torque-converter automatic. Perfect for tail-out shenanigans! The C 63 sprints to 100 kph in a mere 4 seconds and goes on to an electronically limited top speed of 250 kph. Internationally, there is a more powerful C 63 S variant, with 503 bhp and 71.38 kgm of twisting force, but since the extra power only gives you a 0.1 second advantage to 100 kph, we're not complaining.
Other updates inside the cockpit include a fully digital instrument cluster, a new AMG-spec drive and traction controls and a new steering wheel.
Next is the Mercedes-AMG GT R, the famed Beast Of The Green Hell. Powered by the same 4.0-litre V8 Biturbo engine, the AMG GT R churns out 577 bhp and 71.38 kgm of torque. And unlike the C 63, power is sent to the rear wheels through a slick-shifting 7-speed DCT 'box
Watch this space on the 27th of May to know the price and more details about these incoming AMGs.