Toyota, we know that you'll never bring this thing here, but that doesn't stop us from saying 'Toyota, please bring this thing here.' Just look at the Land Cruiser 70 — doesn't it hit all the right places, if you're an enthusiast? This anniversary edition is of course based on the original Land Cruiser 70, which was first launched in 1984 (and which is, incredibly, still on sale in some parts of the world). It's based on the top end GXL variant, and will be available in French Vanilla, Sany Taupe and Merlot Red shades of paint. Also available as options are 76 Series Wagon and 79 Series single/double cab body styles; a total of 600 will be built in all.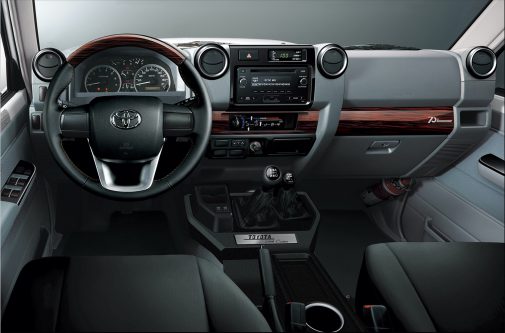 The anniversary edition gets a freshly designed front grille, with Toyota lettering instead of the logo. There's blacked out treatment on the front bumper, the cladding over the wheel arches, the 16-inch alloy wheels and the headlight bezels. The DLRs and fog lights are LED units. Naturally, there are 'Heritage' and '70th Anniversary' emblems as well.
The cabin has black upholstery for the seats, and a leather-wrapped steering wheel and gear lever from the Hilux. There's faux wood trim on the dashboard, along with a sprinkling of USB A ports, cup holders and whatnot (can't go too luxe with one of these, right?)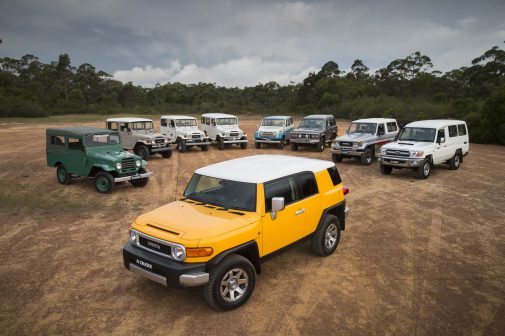 The Land Cruiser 70 Anniversary Edition gets a bruiser of a V8 turbodiesel, with 202 bhp and 43.8 kgm. A 5-speed manual sends power to all four wheels. As is appropriate, all variants get four-wheel drive, a low-range transfer case, front and rear locking diffs and a snorkel, plus a 130-litre fuel tank. In case you didn't hear us the first time, Toyota, please bring this thing to India.