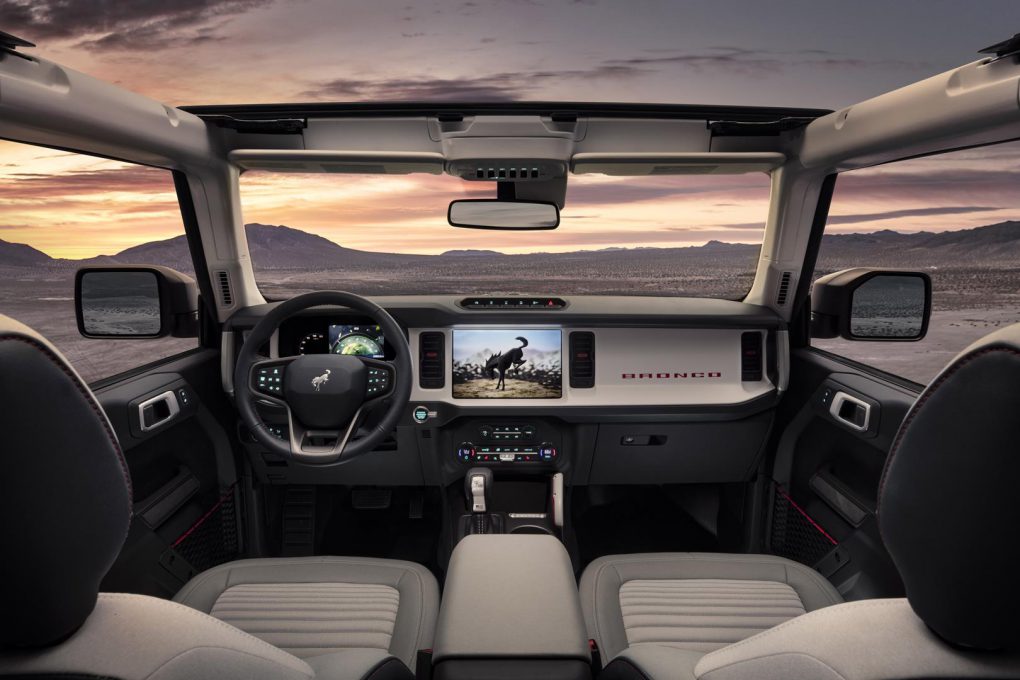 Ford's most talked about SUV, the Bronco, is finally out and it's got some company. The new Bronco will be available in three versions — the Bronco Sport, the Bronco 2-Door and the Bronco 4-Door. You have a Bronco for every occasion. You can also choose from a multitude of powertrain options.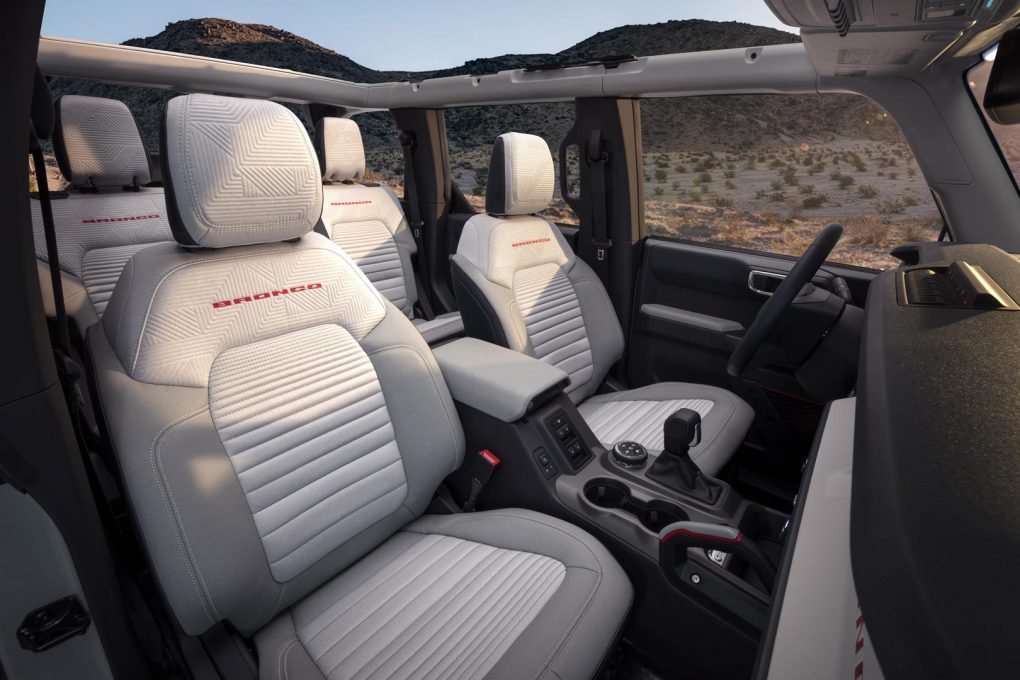 First up, the Ford Bronco 2-door is the looker of the trio. Both the Bronco 2-door and 4-door will be available with two powertrain options. A 2.3-litre four-cylinder petrol motor producing 266 bhp and 42.85 kgm and a 2.7-litre V6 twin-turbo four-pot producing 281 bhp and 35.94 kgm. There are two transmission options as well. A 10-speed auto or a 7-speed manual gearbox. Well, it's really a 6-speed manual with a dedicated crawler gear. Of course, a 4×4 system is standard on all the Bronco models, but you can choose between a basic system or one with more bells and whistles. The top-level system is Ford's Go-Over-All-Terrain (GOAT) system which promises to get you out of sticky situations.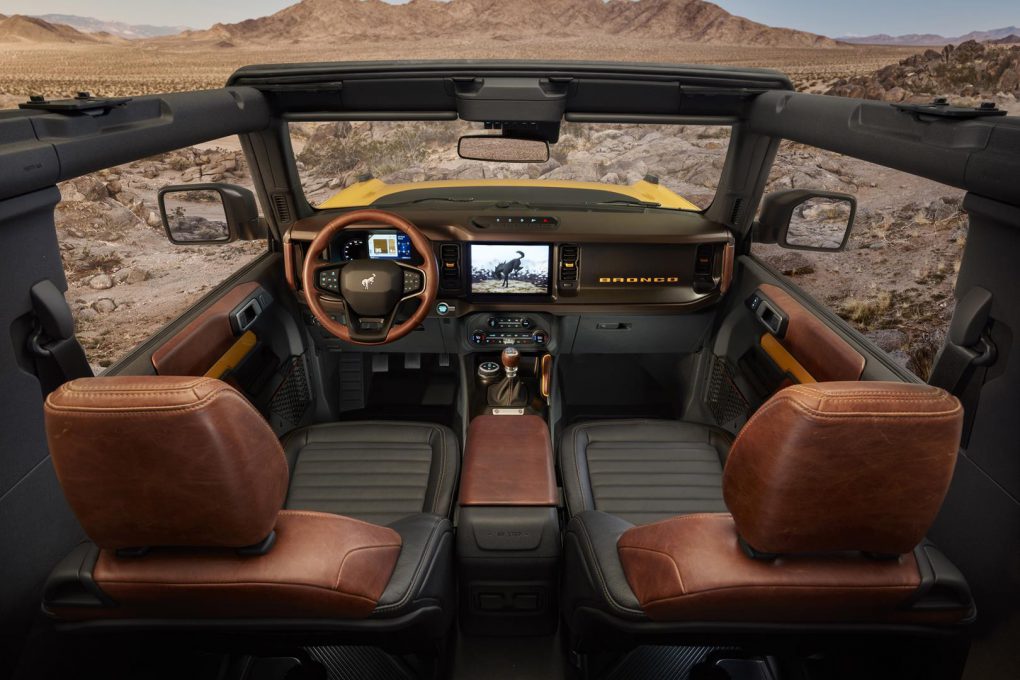 This version of the Bronco goes head-on against the Jeep Wrangler, so you have the ability to take the roof off from both the 2-door and 4-door Bronco. The interior, too, can be hosed down in case things get too dirty. It doesn't end there though, Ford has an entire catalogue of accessories to go with the Bronco, so you can have yours exactly how you want it.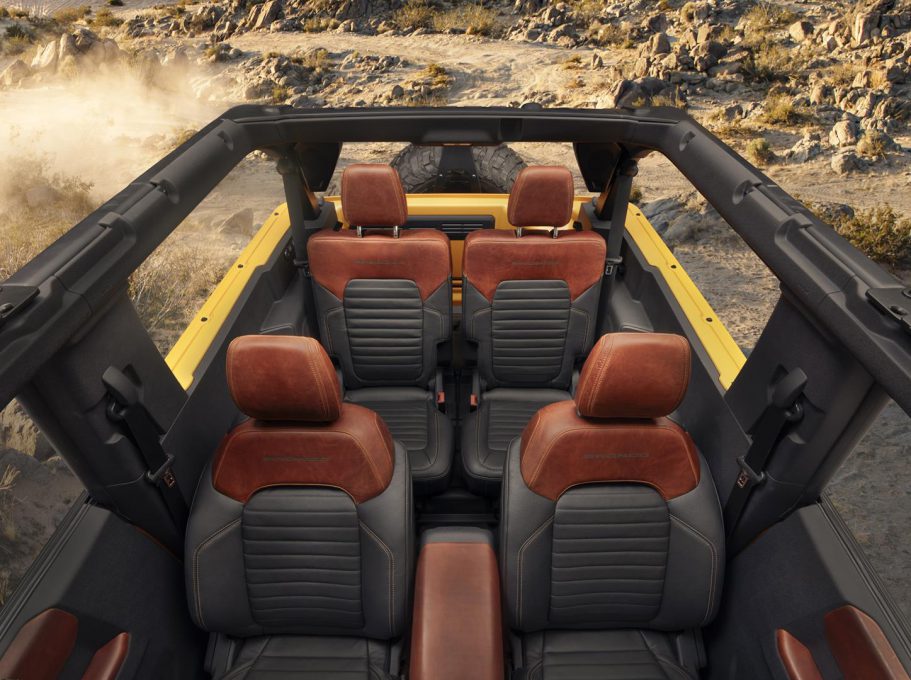 Moving on to the Bronco Sport, this one is a unibody model based on the Ford Escape platform, so it's not nearly as capable as the Bronco, but it does come with two engine options. A 2.0-litre engine making 242 bhp and 38.02 kgm and a 1.5-litre engine making 179 bhp and 26.26 kgm, and both of them will be paired to an 8-speed auto gearbox. Looks like the Jeep Wrangler has its work cut out for it.