A week-long battle among 27 of India's best off-roaders concluded at The Rainforest Challenge (RFC) India 2022. Satish Kumar and co-driver Chethan Chengappa from Karnataka emerged as the overall champions of the eighth edition of India's biggest and toughest off-road motorsport competition. They came up with an overall score of 1895 out of 2500 based on their performance in the 25 Special Stages of the event.
Satish and Chethan were in the second position for the first three days of the competition. On Day 4, they claimed the first spot on the scoreboard and retained it till the end. Expressing his happiness about winning, Satish said, 'It is so amazing that I have no words to say! It took seven attempts since 2014 when the India edition of RFC Malaysia was launched for me to make it to the overall podium. I feel on top of the world!' Co-driver Chethan added, 'It feels really good. All our hard work has paid off.'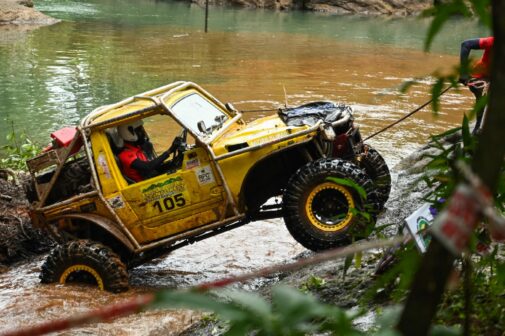 Kabir Waraich and Dushyant Khosla of Chandigarh, winners of RFC India in 2021, are the first runners-up this year with 1825 points, while N Abinav Reddy and Vishuthi Varun from Hyderabad emerged as the second runners-up of RFC India 2022 with 1734 points. 
Launched by Delhi-based Cougar Motorsport in 2014, RFC India is the India Chapter of the Rainforest Challenge of Malaysia, having 45 editions across 22 countries. As the top driver in the competition, Satish also won free entry to the RFC 2022 Mother Event in Malaysia at the end of the year.
Images courtesy of RFC India