Porsche has released the 718 Cayman GT4 RS in India, with a price tag of Rs 2.54 crore, (ex-showroom). Porsche has put years of experience and a lot of time into creating this 718 Cayman GT4 RS. It is the most powerful 718 production vehicle to date. The sportscar completed the 20.83 km Nürburgring Nordschleife in 7 minutes and 09 seconds. It goes from a standstill to 100 kph in 3.4 seconds, while 0 to 200 kph takes 10.9 seconds.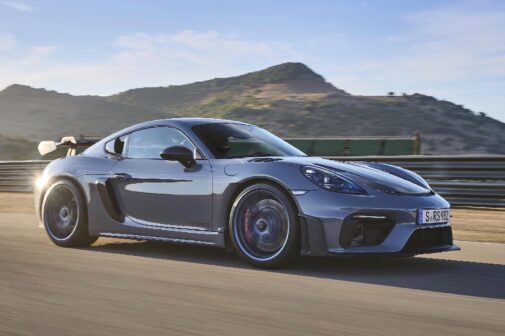 The 718 Cayman GT4 RS is powered by a 3996 cc flat-six naturally aspirated GT3 Cup R and 911 RSR-derived petrol engine paired with a 7-speed PDK automatic transmission. This engine produces 493 bhp and 45.88 kgm. Porsche has created six individual throttle bodies for each cylinder to ensure optimum ventilation.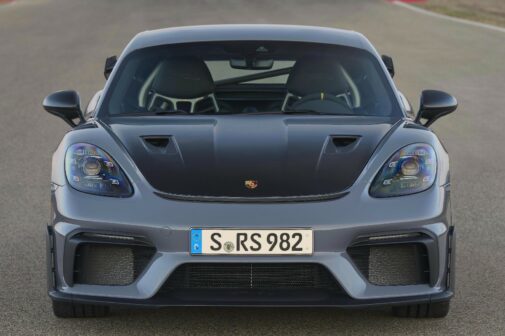 The Cayman GT4 RS comes with adjustable Porsche Active Suspension Management (PASM) chassis, upgraded springs, and adaptive dampers with Normal and Sport modes. Additionally, the car comes with a large swan-neck shaped adjustable rear wing, an elongated front splitter, and a rear diffuser. The car is 30-mm lower than the standard 718 models.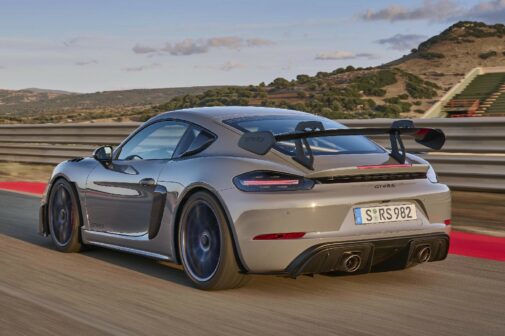 Carbon-fibre reinforced plastic is used for the bonnet, front fenders, side air inlets, and rear wings. The bonnet houses air inlets to channel air to brakes, while the vents on the fenders release air pressure from the wheel arches. The 718 GT4 RS also features air inlets just behind the side glass windows, to supply air to the engine. To reduce weight, the rear window is made from lightweight glass.
Porsche has further given the 718 GT4 RS forged aluminium alloy wheels and huge 408-mm front and 380-mm rear brakes made from cast-iron and aluminium composite. Alternatively, a set of 50 per cent lighter carbon ceramic brakes and forged magnesium alloys is optional.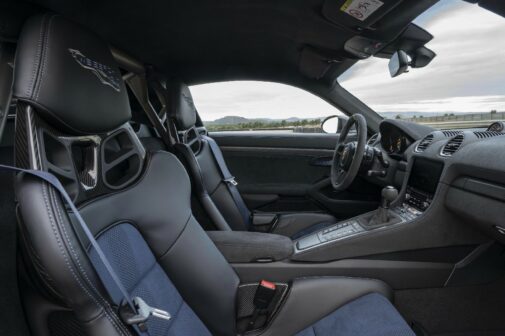 On the inside, the car comes fitted with a steel roll cage, carbon-fibre bucket seats with a six-point racing harness for the driver, and a fire extinguisher as a part of the Clubsport package. Customers can also opt for 18-way power adaptive sports seats for free. Porsche also offers a Weissach package that includes a roll cage and exhaust tips made from titanium and more.
You can also read our review of the Porsche Macan here.