The Mercedes-AMG ONE will officially be seen in action for the first time as a part of the Festival of Speed at Goodwood from the 23rd to the 26th of June, 2022. The two-seater hypercar brings the modern Formula-1 hybrid drive technology from the race track to the road for the first time. The performance hybrid produces a total output of 1063 bhp from one combustion engine and four electric motors. It also comes with a top speed of 352 kph. This project was conducted in close cooperation with the Formula-1 experts at Mercedes-AMG High-Performance Powertrains in Brixworth.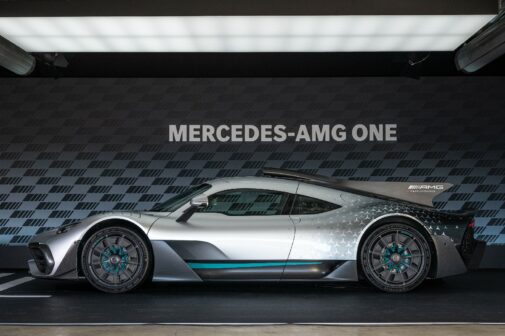 The 1.6-litre V6 hybrid petrol engine with electrically assisted single-turbocharging corresponds in its technology to the current Formula-1 power unit. The mid-mounted engine can rev up to 11,000 rpm. However, it deliberately stays below the F1 rev limit for longer durability and the use of commercial super plus petrol. The Mercedes-AMG ONE can also sprint from a standstill to 200 kph in just 7 seconds. Power is transmitted to the rear wheels using an automated 7-speed manual transmission newly developed solely for the Mercedes-AMG ONE. It was particularly designed for the high torque and speed capacity of the Formula-1 hybrid powertrain.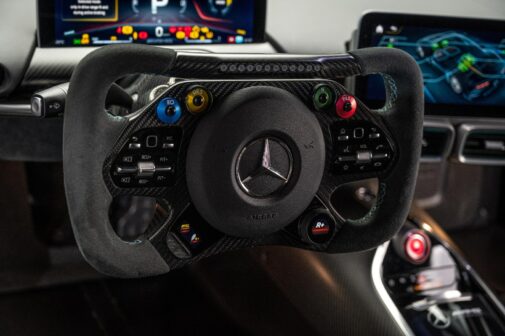 The hypercar's battery capacity of 8.4 kWh is sufficient for a purely electric range of 18.1 kilometres. It employs AC charging via the integrated 3.7 kW onboard charger. In addition, the battery can be replenished with fresh energy via recuperation or from the combustion engine. Its braking needs are taken care of by high-performance AMG carbon-fibre ceramic composite hydraulic disc brakes.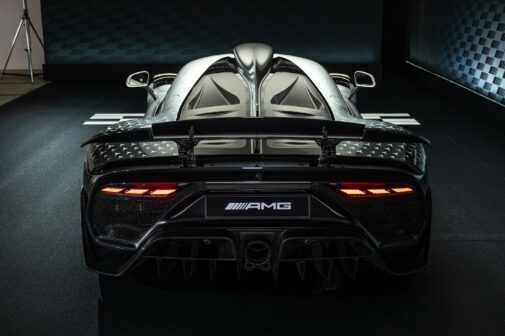 'With the Mercedes-AMG ONE, we have more than pushed the envelope. The immense technical challenges of making a modern Formula 1 powertrain suitable for everyday road use have undoubtedly pushed us to our limits. To put such a hypercar on wheels is certainly unique', says Philipp Schiemer, Chairman of the Board of Management of Mercedes-AMG GmbH.