If you're even remotely excited by big engines, lots of horsepower and explosive exhaust notes, any Jag with an SVR badge will catch your fancy – as it does ours. We're thus happy to report that the F-Pace SVR is now available in India, and you should promptly check it out.
As is only appropriate, this F-Pace on steroids is only available with Jaguar's barnstorming 5-litre supercharged V8 petrol, a powerplant that we can tell you is among the greatest on the planet. In this machine, it puts out 543 bhp and 71.3 kgm of torque, which are both pretty hilariously entertaining numbers; the familiar 8-speed auto 'box is in use. The F-Pace has been tweaked in terms of its transmission and dynamics system, in order to keep up with the engine. The brakes, naturally, have been worked on as well. All wheel drive is standard, with a rear-wheel bias and a host of electronics constantly working to make the driving experience as involving as possible.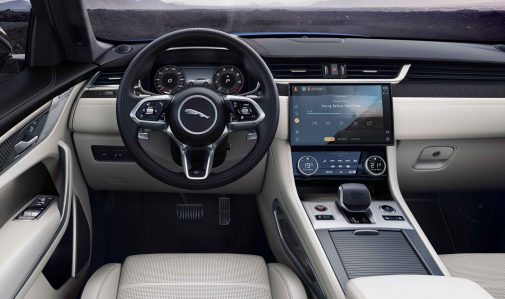 The exterior has enhanced airflow and aerodynamic elements, via new apertures and vents for improved powertrain and brake cooling. The cabin, as you might expect, has a racier feel to it, with dimpled leather and steel elements playing a prominent part. Bookings are now open, with prices to be announced at the official launch.