Will.i.am and Mercedes-Benz have come together to bring us a one-of-a-kind supercar called 'The Flip'. Based on the AMG GT four-door coupé platform, the car combines elements from the AMG G-Class as well as the iconic SLS Gullwing.
The team from West Coast Customs pulled off this head-turning automotive masterpiece, equipped with suicide doors, mono-block alloy wheels and a boxy G-Wagon shaped front end that features an interesting 'Bear Witness' logo from Will.i.am, inspired by the Mercedes three-point star.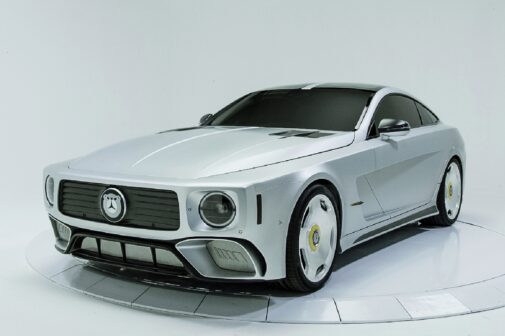 The bear illustration, according to Will.i.am, will also be a focal point of an apparel and accessories collection available at the Mercedes-AMG Experience Centre and online. The sales proceeds from this will help support Will.i.am's i.am/Angel Foundation, to give more students from disadvantaged communities access to STEAM (science, technology, engineering, arts and math) education in order to be equipped with the skills required for future-focused jobs and to invent new technologies.
'For a lot of inner-city kids, owning a Mercedes is a symbol of progress and advancing out of struggle,' explains Will.i.am. 'Now I've reached my goal and pushed even higher by re-imagining and creating my own vision of an AMG model. But I didn't touch the engine, because AMG really does make the best engines.'
As of now, Mercedes is not planning to reproduce the super car, which debuted at the Formula 1 Miami Grand Prix, in the company of prominent guests such as record world champion Lewis Hamilton.