This 3D-printed hypercar from California has left the McLaren Senna behind by lapping the Laguna Seca racetrack quicker than it by two seconds. The Czinger 21C set a lap time of 1 minute 25.44 seconds driven by Joel Miller in a multi-GPS verified time. Are you still going to doubt this brilliant piece of machine, then?
Let's take a look at what the 21C is all about. Last year at the 21C's unveiling, Czinger had disclosed the hypercar's details. At the time of its unveiling, this hypercar was 3D-printed and had raised a fair number of eyebrows. But recently when the production version was unveiled, the fighter-jet-like tandem-style seating configuration that Czinger had flaunted earlier was happening, too. Now, how cool is that?! Oh, and you should probably brace yourself before we refresh your memory with what this 3D-printed hypercar is capable of. Ready?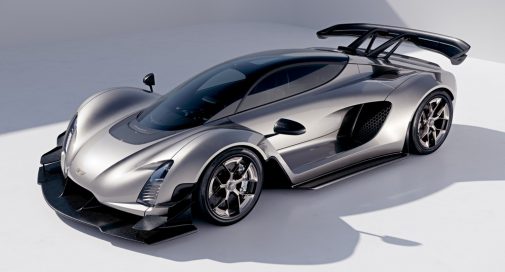 Powering the 21C is a 2.9-litre twin-turbo flat-plane V8 coupled to a 7-speed sequential transaxle gearbox powering the rear wheels and two electric motors for the front. The all-wheel-drive hybrid system delivers a combined mega power output of 1233 bhp. The engine is designed to redline up to 11,000 rpm and is also capable of running on eco-fuels, which essentially makes it a zero-emission vehicle, too. Talk about the perfect blend of raw power and tech. Brilliant. With a dry weight of 1240 kg, the 21C is lean and ready to pierce through the air.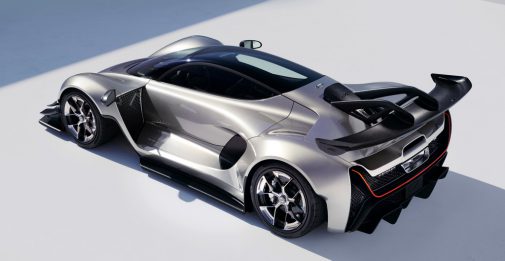 Taking 1.9 seconds to cover the 0-100-kph sprint, keep the throttle pinned to the floor for another 6.6 seconds and you'll attain 300 kph. And in another 12.8 seconds, it will reach the 400-kph mark. Mind you, that's faster than a Bugatti Chiron and also the manic Koenigsegg Regera! Still have the stomach for more speed? Well, in its 'low drag' configuration, the 21C will reach Czinger's claimed top speed of 452 kph! On the other hand, in its 'high downforce' config, it produces as much as 650 kg of downforce at 161 kph and 2500 kg of downforce at 322 kph. Talk about sticking to the ground! Czinger plans to sell only 80 examples of the C21 and each will retail for a crazy price tag of $1.7m (Rs 12.65 crore). Now, if you had that much money, would you put it on something that's 3D-printed using incredibly clever AI software, or put your money down for a Bugatti Chiron Super Sport instead?