Audi flexes its muscles by setting a new Nürburgring lap record in the compact car segment. It clocked a time of 7 minutes 40.748 seconds and beat the Renault Megane RS Trophy-R by 4.64 seconds. It joins the ongoing rivalry between the Megane RS and Honda Civic Type R.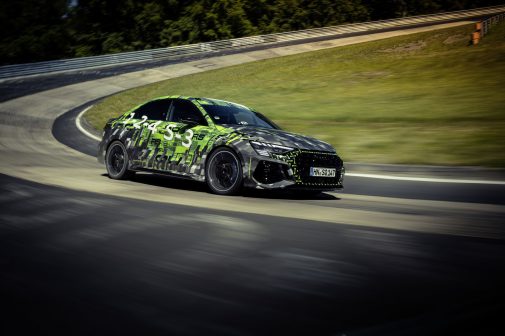 Since the RS3 is a four-wheel-drive car that beat the Megane RS which means that the Renault is still the fastest front-wheel-drive car to lap the 'Ring. We were expecting the gap between them to be larger considering the RS3 is a four-wheel-drive car.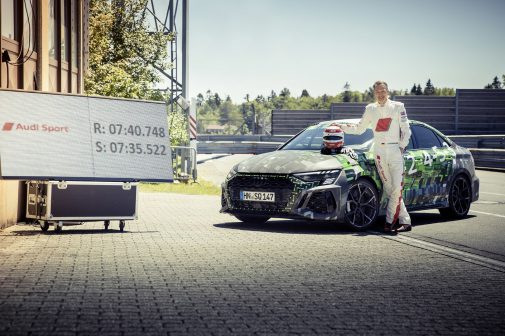 It was only recently that Audi had unveiled the RS3. And from what we know it's the first Audi to get a torque splitter. This essentially controls the amount of torque that is sent to each rear wheel. For instance, through fast corners, it will send maximum power to the outer wheel for better turn-in and accuracy. We're guessing, that bit really made all the difference in the lap time. Oh, this one's also the quickest accelerating hot hatch to do a 0-100-kph sprint time in 3.8 seconds. And for bumpy tracks like the Nurburgring, the RS Performance driving mode only gives the driver a neutral driving experience, reducing whatever understeer and oversteer that comes with it. There's another sporty setup for smoother racetracks like the Hockenheimring.