Back in 1979, Aston Martin decided it would be a great idea to build a car that could exceed 200 mph (322 kph), because why on earth not? Said car was named Bulldog, after a kind of aeroplane flown by the company's managing director at the time, and was designed specifically to be the world's fastest production car. For some reason, it was built as a left-hand drive model despite being manufactured in the UK. The wedge-shaped car looked absolutely wild for its time, like something out of Mad Max; it was designed by William Towns and had gullwing doors, along with five headlights that were hidden and mounted in the centre of the car's visage.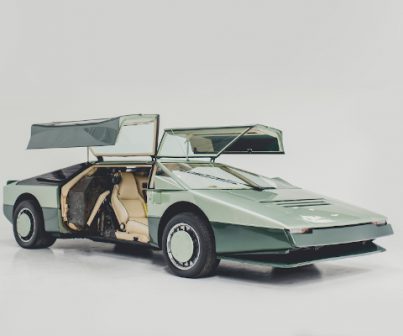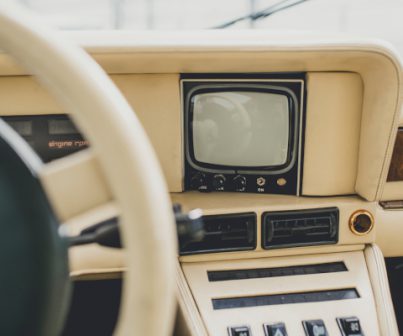 The cabin was suitably futuristic, with numerous LED buttons, and was kitted out in walnut and leather. Unveiled in 1980 and slated for a production run of between 15 to 20 units, the Bulldog remained a one-off because Aston's chairman decided it would be far too expensive a project to pull off. The single car that had been built changed hands between various collectors over the years, and has now been fully restored by Richard Gauntlett — who just happens to be the son of Victor Gauntlett, the man who nixed the project. The restoration was carried out by Classic Motor Cars, and the car is currently on show at the Royal Concours in the UK.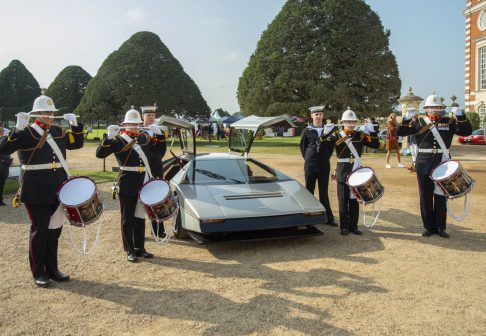 The car was completely stripped down as part of a 6,500-hour restoration process, and every single part had to be catalogued for the reconstruction; the interior has also been restored to its original black/dark brown colour scheme. Gauntlett and the car's owner, Philip Sarofim, have a very particular feat in mind — cracking the 200 mph (322 kph) barrier. In 1980, the Bulldog had managed to hit 191 mph (307 kph), despite having two passengers on board. For reference, the Lamborghini Countach could just about hit 180 mph (290 kph), and would scare you to death in the process; the Ferrari F40 only went past 200 mph (322 kph) in 1987, a full seven years later. The Bulldog's 5.3-litre, twin-turbo V8 has been restored to like new, and it produces 600 bhp and 744 kgm of torque, which were completely mental numbers in 1980. They're more than respectable even today, and it seems a certainty that the Bulldog will go past the 200 mph (322 kph) mark when it's finally let loose.