We've loved how Tata Motors has been giving almost every car in its lineup the Dark edition treatment and it was only a matter of time that the all-new Safari got one, right? Instead, Tata's come up with the Safari Gold edition.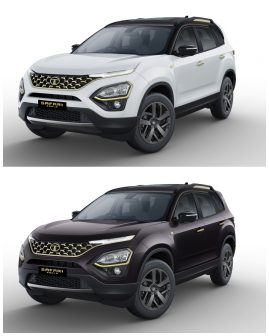 The Gold edition comes in two colours: White Gold and Black Gold. There are quite a few visual updates both inside and outside. The exterior gets golden accents on the headlight surrounds, grille, door handles, roof rails and lastly the badges. Inside, the cabin also gets the gold accent treatment. But, it's the choice of finish on both the Safari Gold edition has got a lot of tongues wagging. On the White Gold Safari, the dash has a white and gold marble finish, whereas the Black Gold Safari features a black and gold marble finish. Apart from this, there are additional features added. For instance, it now comes with a wireless charger, Android Auto and Apple CarPlay over WiFi (wireless) and an air purifier. In addition to that, the first row and second row get ventilated leather seats. Since this is just a cosmetic update the mechanical bits remain unchanged.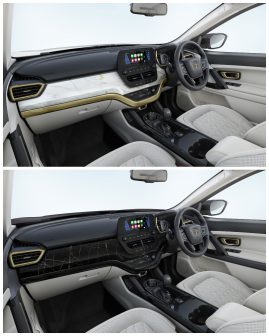 The Tata Safari Gold edition price starts from Rs 21.89 lakh (ex-showroom) for the manual variant and Rs 23.18 lakh (ex-showroom) for the automatic variant. Would you prefer the Safari in this Gold edition or wait for Tata Motors to come up with the Dark edition?