The Indian automotive industry is currently the 4th-largest in the world, with some pundits predicting that we will be the world's 3rd-largest market by 2030. Whether we achieve that milestone remains to be seen, but the fact remains that if someone were to be cryogenically frozen in, say, the 1970s and then woken up today, the shock of what they would see would be enormous – in every aspect of life including the automotive scenario.
Back when I was growing up – indeed, even when my parents were young adults – the Indian automotive industry was decidedly Indian in every sense, since a buyer was restricted to models made in the country (unless they were wealthy enough to import machines). Some foreign collaborations were involved in the making of these cars and two-wheelers in their initial years, but as time wore on they became as local as rice and dal. You didn't think about choices because there were none to speak of – Fiats, Ambassadors, Standard Heralds, Marutis, Jawas, Lambrettas, Royal Enfields and the like made up the rather limited buffet. For all their faults (and they had many), these cars and bikes really put the 'Indian' in the Indian automotive world.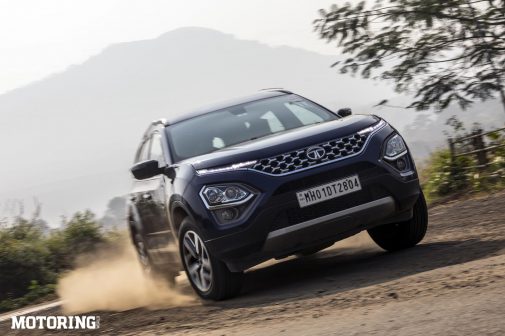 Things changed really quickly not long after, of course. You could smell change in the air after Maruti Suzuki began operations here, and about a dozen years after they did, you could buy a Mercedes-Benz E-Class here. A flood of international brands made a beeline for our country, and soon our automotive market took on a very multicultural look – Japanese, Korean, German, British, French and Italian took centre stage, and while our indigenous manufacturers were very much around, they found themselves outclassed, more often than not.
Specifically, Tata Motors and Mahindra had skin in the game, but struggled to match the quality, refinement and entertainment factor offered by multinational brands. As an automotive journalist, I would seldom recommend either of these brands over their competition, much as I wanted to; if I were to be brutally honest, their products simply didn't match up.
The turnaround couldn't have been more stark – or gratifying. In the last two-odd years especially, these brands have upped their games to such an extent that I've recommended Tatas and Mahindras more than any other vehicles to people. For one thing, they make the safest cars in the affordable segment of the market. For another, Tata and Mahindra cars now look good (Pratap Bose can take two bows here), are well finished, come loaded with fantastic features, and are brilliantly priced – just look at what Mahindra has pulled off with the fully-loaded Scorpio-N, for example. Importantly, they're (finally) lots of fun to drive on an everyday basis and not just in off-road conditions; the Nexon EV is an absolute hoot, for example, as is the XUV700 – which is one of the reasons it's our Car of The Year 2022. It's fantastic to have the Indian back in the Indian automotive industry again.