Tata Motors has introduced a new Jet Edition line-up for the Nexon, Harrier and Safari SUVs. This unique and luxurious line-up, inspired by 'Business Jets', is aimed at customers who love opulence and want to soar high in luxury.
While most of the changes will purely be cosmetic, we will also get to see a few new feature additions. Tata is also introducing the 'Starlight' dual-tone paint finish with a bronze body and a silver roof. The SUVs also get black alloys and silver skid plates and the front and rear. On the inside, the Jet Edition models get a new white and black dual-tone scheme with new bronze trim and stitching.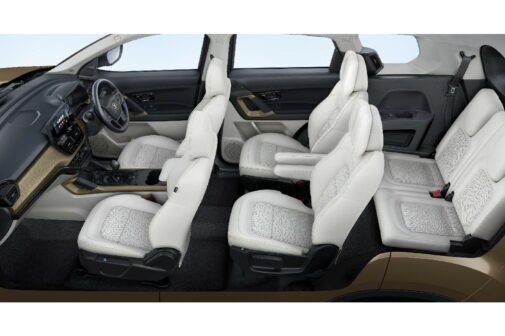 'The latest Jet Edition will be a compelling package of striking exteriors and inviting interiors, which is aimed at providing a unique and exquisite lifestyle to our customers. The Jet Edition will further build upon the 'Go-Anywhere' DNA of our true SUVs and add a quotient of 'Go-Anywhere in Luxury'. I am confident that this new range with all its charisma will add to the fervour of our renowned and much-loved SUV line-up,' said Rajan Amba, Vice President, Sales, Marketing and Customer Care, Tata Motors Passenger Vehicles Ltd.
The Harrier and Safari Jet Edition now come with advanced ESP safety functions such as Driver Doze off alert, Panic Brake alert, and After Impact Braking. These features will add to the existing 14 safety functions. Additionally, both cars see the inclusion of a C-type USB charger in all rows. The Safari also gets winged comfort head restraints on the second-row bench and captain seats. The Harrier gets electronic parking brakes in manual and automatic along with all 4 disc brakes. Both SUVs will also include a wireless Android Auto/ Apple Carplay, an air purifier and a wireless charger.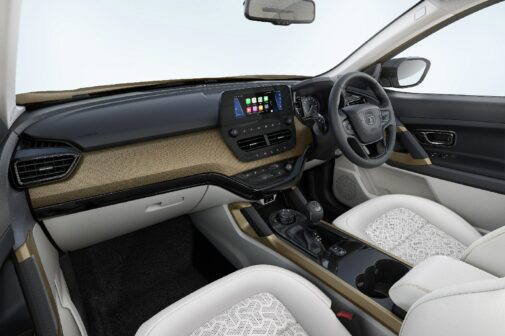 The Nexon Jet Edition, in addition to all the features of the Jet range combined with the luxuries of the top-end model, will also feature a wireless charger. All three SUVs will retain the same powertrains as the standard model.
Model-wise price list (Ex-showroom, Delhi):
Safari XZ+ (Diesel 6 seater)-

   

Rs 21.45 lakhs

Safari XZA+ (Diesel 6 seater)-

Rs 22.75 lakhs

Safari XZ+ (Diesel 7 seater)-

   

Rs 21.35 lakhs

Safari XZA+ (Diesel 7 seater)-

Rs 22.65 lakhs

Harrier XZ+ (Diesel)-

               Rs 20.90 lakhs

Harrier XZA+ (Diesel)-

            Rs 22.20 lakhs

Nexon XZ+ (P) (Diesel)-

           

Rs 13.43 lakhs

Nexon XZA+ (P) (Diesel)-

         

Rs 14.08 lakhs

Nexon XZ+ (P) (Petrol)-

           

Rs 12.13 lakhs

Nexon XZA+ (P) (Petrol)-        

Rs 12.78 lakhs