It's November 3, and if unlike most other sane people, you aren't standing outside an Apple Store waiting for the iPhone X, here's something special and worth your money. Tata has launched a special edition variant of the Hexa, called Hexa Downtown.
It will only have a limited run, and comes with a set of new features and niceties. You can choose from either of the two packages: Absolute and Indulge, depending on what you want. With the special edition, Tata has introduced a new colour — Unique Bronze — but hasn't forgotten about creature comforts, either. There are tan seat covers, wireless charger, Blaupunkt rear-seat entertainment system, heads-up display with tyre pressure monitoring system, etc. Chrome accents for the exterior and 'Downtown' badging further add to a total of 15 features the company's offered with the vehicle.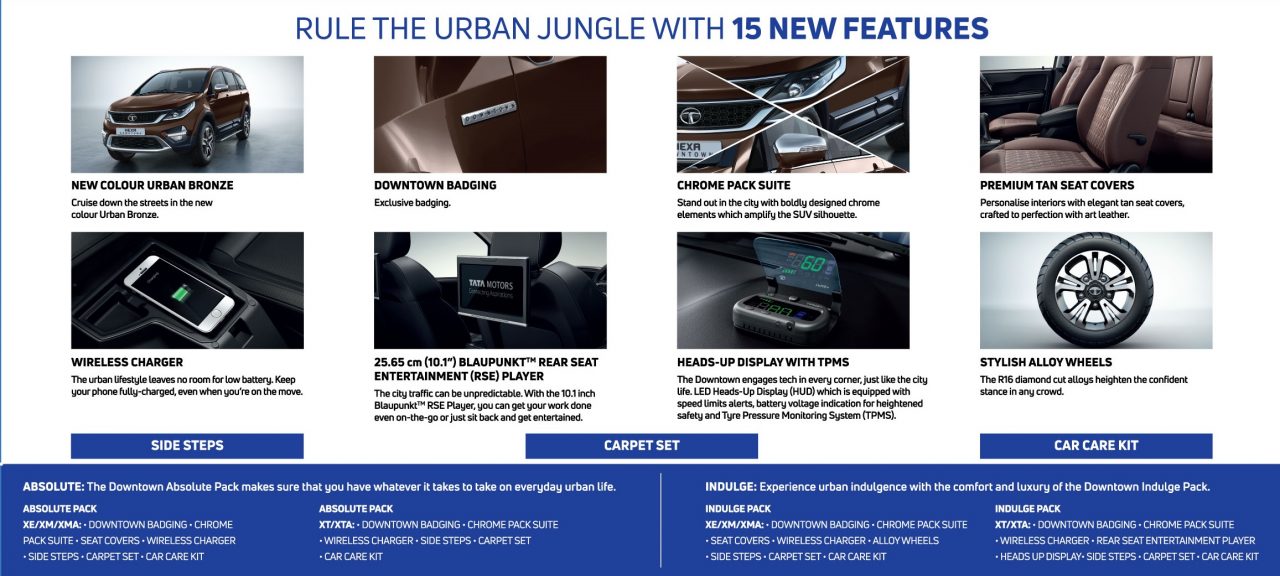 Priced at Rs 12.18 lakhs for the XE variant, which is about Rs 46,000 more expensive than the regular model, the Hexa Downtown seems quite VFM. Because the difference is exactly half of what you would pay for a new iPhone X.
Tata Motors' President, Mayank Pareek said, "In order to offer our customers with an adrenaline pumped driving experience, we are happy to introduce the urban edition of the successful and versatile SUV, HEXA. The HEXA has caught the imagination of the country with its distinctive on-road and off-road capabilities. It has completely changed the face of Tata Motors and witnessed a strong traction in the market. The HEXA DOWNTOWN, as the name suggests is a vehicle inspired by the city life to match the customers' charged urban lifestyle. With the new edition of the HEXA DOWNTOWN, we are sure to take forward our brand promise of offering customers aspirational products along with sheer value."
Still at the Apple Store, eh?