Tata Motors has just thrown a curveball at us! Say hello to the Tata Curvv — this is Tata Motors's electric SUV concept — that's based on a new Generation 2 EV architecture. In its production-ready version, the Curvv will make its debut as an EV first, followed by an ICE version later. Besides this, the new architecture will be capable of supporting several powertrains, and it's designed specifically to deliver a higher driving range.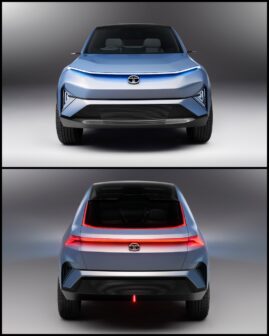 The Curvv's going to disrupt the market if the production version is anywhere close to the concept. It's got sharp lines and a clean exterior design overall. Plus, the illuminating LED bars up front and at the rear do give it a futuristic look. The square-ish wheel arches and the sloping roofline make the Curvv muscular stance. We love how Tata has managed to keep the Curvv's side profile clean and sporty.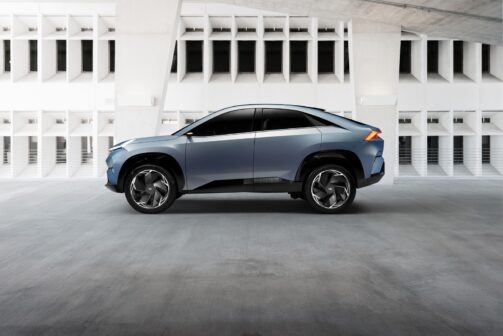 Inside, the approach is still minimalistic with two large, hi-res digital screens and haptic HVAC controls. Yes, we're always going to favour tactile buttons and knobs for HVAC controls. The two-spoke, flat-bottomed steering wheel does look elegant with the digital Tata logo in the centre, and thankfully there are a few buttons to toggle through the different menus on the digital infotainment screen and digital speedometer.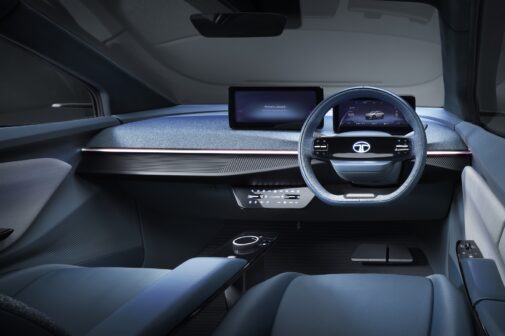 In a couple of years, when the production version hits the market, Tata says that the Curvv will get more than 400 km of range along with fast charging. Until then, do let us know what do you think of the Tata Curvv EV concept.