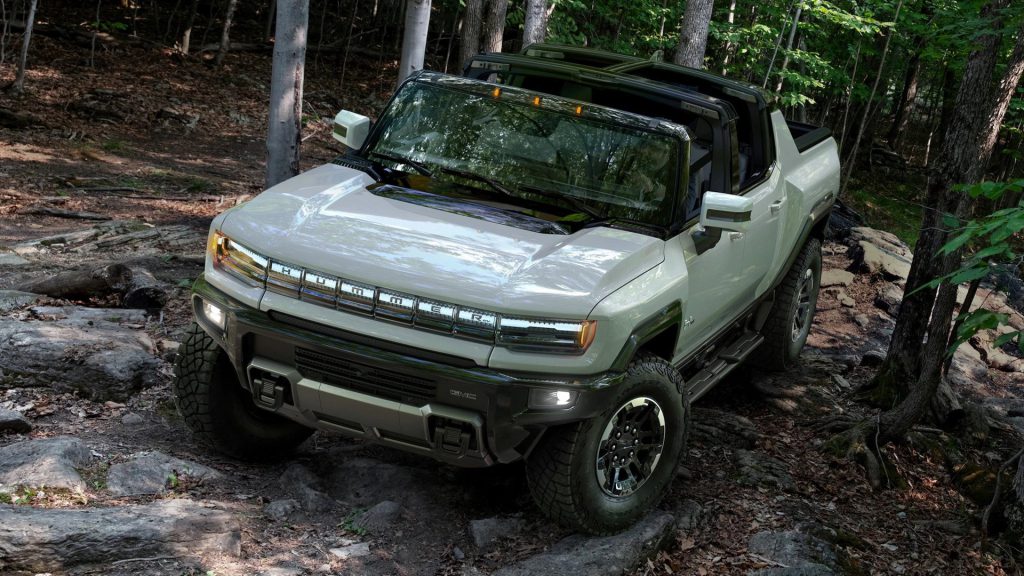 The wait is finally over, General Motors has taken the covers off its all-new electric Hummer. The Hummer EV will directly rival Tesla's Cybertruck and it is loaded to the gills with tech and cool features.
From the Hummer EV's design, you can't mistake it for any other car, that's for sure. This one, in particular, is called the Edition 1, which will be the range-topping trim that will be available and it will be produced in limited numbers. Its production will begin late next year and other trim levels will follow soon after.
The Hummer EV's Ultium batteries have an extreme structural rigidity which lets you have an open-roof experience without compromising safety. These batteries are huge and to protect them, the Hummer comes standard with underbody armour for extreme off-roading expeditions. The transparent sky panels can be removed and stowed in the Hummer's 'frunk' without utilizing any of the rear storage space, too. Another cool feature from the Hummer's design is the headlights and taillights. Every time you charge the Hummer, a short animation plays on these surfaces to let you know what's happening. Talking about off-roading, the driver has access to 18 underbody cameras which will act as a virtual spotter to help them navigate safely over an obstacle. There will be dedicated washers to even spray away the muck from the cameras. How cool is that?
When it comes to off-roading, the Hummer EV has got all the goods, enough recovery points at the front and rear, huge 35-inch Goodyear Wrangler Territory MT tyres as standard and ability to accommodate 37-inch tyres as well. It can drive through 2-feet deep water with ease as well. And thanks to adaptive air suspension, it can raise its ground clearance by 149 mm. In one of the earlier teasers, GM teased the Hummer doing the crabwalk. That means its front and rear wheels will steer at the same angle at low speeds to perform diagonal movements and get around obstacles on trails.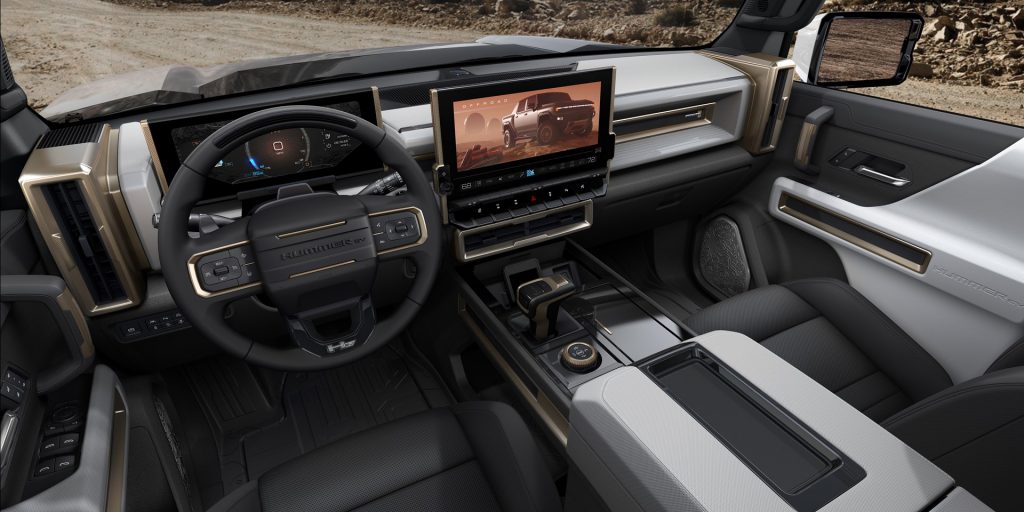 Inside, the first thing that will catch your attention is the pair of gigantic screens for its infotainment set-up. There is a large 13.4-inch infotainment system at the centre and a 12.3-inch screen for the driver's instrument display. These screens will let you monitor torque output, tyre pressure, pitch and roll, and a myriad of parameters.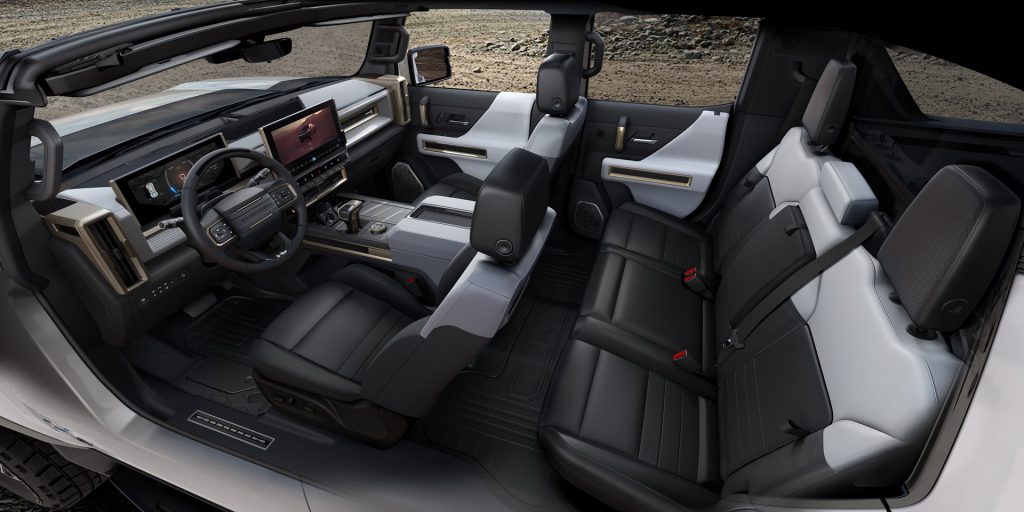 The Hummer EV's electric powertrain produces over 1000 bhp and a colossal 1590 kg-m of torque, which should propel the large car from 0 to 97 kph in 3 seconds flat. There are also several drive modes on offer which will split torque between the front and rear wheels as you need it. Power comes from its Ultium battery pack, which offers super-fast charging capabilities and gives the Hummer a range of 563+ km. As far as charging is concerned, only a few select trims levels will be compatible with 800-Volt DC fast chargers up to 350 kW. This will ensure approximately 161 km of range in 10 minutes of charging. Plus, there is regenerative braking on-demand with the help of paddle shifters for maximizing the Hummer's range. This is one Hummer we can definitely get behind!