The new Skoda Kodiaq is getting ready for its official launch. This time, it gets several exterior changes, and Skoda has already begun with its local assembly at the Aurangabad plant.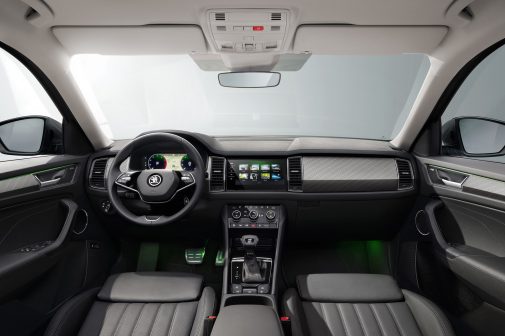 Inside, the changes are more focused on the technology bit. It now has an 8-inch infotainment touchscreen as standard, with an option of a larger 9.2-inch display as well, a 10.25-inch virtual cockpit available as an option, new ambient lighting, and much more.
The updated Kodiaq comes to the Indian market after a two-year break, and just like its VW sibling, the Tiguan, it will be offered with only a petrol powertrain and will come with an AWD option. That's the 188-bhp 2.0-litre turbo petrol engine which we're referring to. Since this will be an AWD variant, the power will be sent to all four wheels via a 7-speed dual-clutch automatic. As much as we would want, Skoda sadly won't be adding the full-fat 242-bhp vRS variant to the Kodiaq's lineup. The onus will lie on the 2.0-litre turbo petrol only, for now. Never say never, though.
It will be interesting to see how Skoda prices the Kodiaq and what variants will it be offering. We've already had a go at its sibling, the Tiguan, you can read about it here. As for us, we're eagerly waiting to get behind the wheel of the Kodiaq next month, so do stay tuned!