Amphibious vehicles may seem like they're overkill for pretty much anywhere, but one look at the state of Mumbai's roads during the monsoons and you begin to wonder otherwise. Jokes aside, if you're the hardest of hardcore off-roading enthusiasts and want a vehicle which will begin where the Landcruisers and Wranglers of the world end, you're in luck.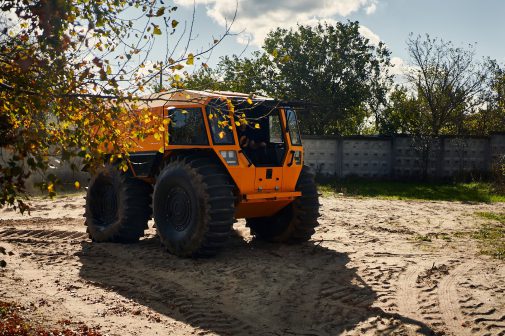 Sherp is a Ukrainian company specialising in ATVs, and they've decided that the time is ripe to offer their products for sale here. The brand set up an Instagram and Twitter account recently, posting videos of their ATVs being offloaded from containers and announcing a demonstration tour in Manesar, Haryana, from the 5th to the 10th of this month.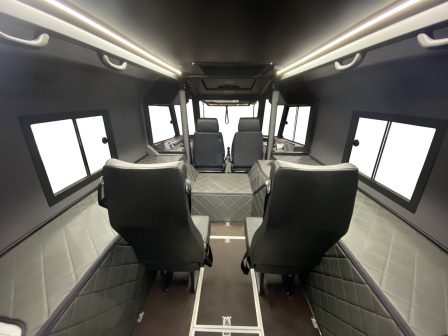 It wouldn't be incorrect to refer to the Sherp as four tyres with a cabin thrown in. Just look at the thing. Those tyres are tubeless, extra-low pressure 63-inchers, and have tread patterns that offer insane levels of traction; we can picture it scrambling up a vertical cliff face without blinking. As giant as the tyres are, the Sherp is actually a very compact vehicle, with a fairly tiny cabin and a 3,404 mm length, 2,420 mm width and 2,520 mm height.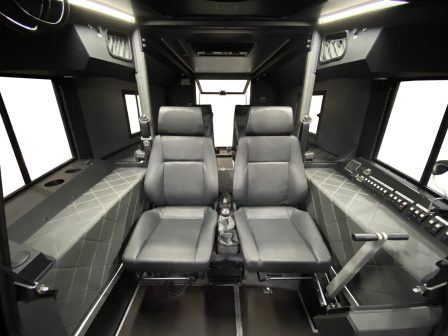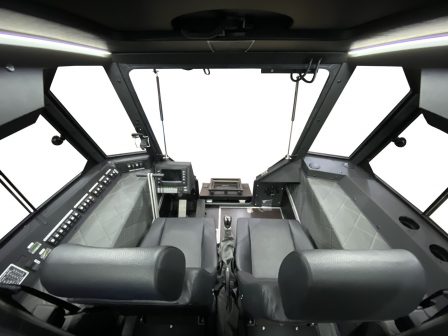 Powering it is a hardy, no-electronics 1.5-litre, 4-cylinder turbodiesel from Japanese manufacturer Kubota, with 44.3 bhp on tap, which helps it get to a top speed of 45 kph, thanks in part to its 1.3-tonne weight. In water, it can reach 6 kph. Power is sent to all four wheels via a 5-speed manual gearbox, and you get what is called a skid steering unit, which allows you to lock the tyres on one side in order to steer, and literally turn on a spot.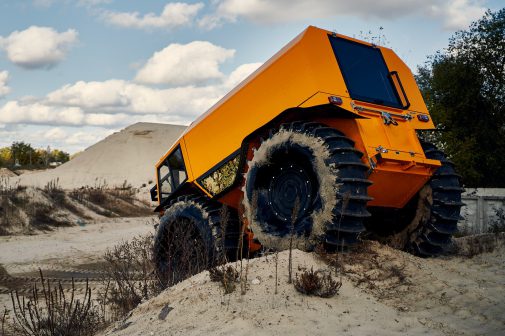 It has a completely flat bottom, for maximum manoeuvrability, and can tackle 300mm obstacles and 35-degree inclines. The suspension is a free air unit with no springs, struts or shock absorbers, and a tyre-inflation system uses exhaust gases to let you change tyre pressure on the move. In water, its fully sealed body allows it to stay afloat with no tyre pressure – or no wheels at all. Just the thing for Indian roads, then. We're kidding – Sherps aren't legal for road use.
Sherp hasn't announced pricing for India, but given that they cost upwards of Rs 50 lakh in the USA, expect to pay a pretty penny for your off-roading thrills.