Rolls Royce is, to many, the apex of motoring. It can waft for miles, with occupants revelling the opulence second to none. And display a class that most other brands dream to achieve. All that looked great until everyone began wanting the Rolls Royce of SUVs. And since the British carmaker wasn't keen on letting anyone else have the cake, it's made its own SUV. It's called the Rolls Royce Cullinan, and is finally unveiled, three years after it was announced.
But don't let the peasantry misinform you; it's no usual SUV. It is instead a high-bodied car, that takes luxury off-road travel a reality. Rolls Royce's words not mine. It derives its name from a diamond, is based on the company's new aluminium architecture, comes with the famous Magic Carpet Ride, and also boasts that it's the first 'three-box' car in the SUV space. Erm, it wasn't an SUV; was it?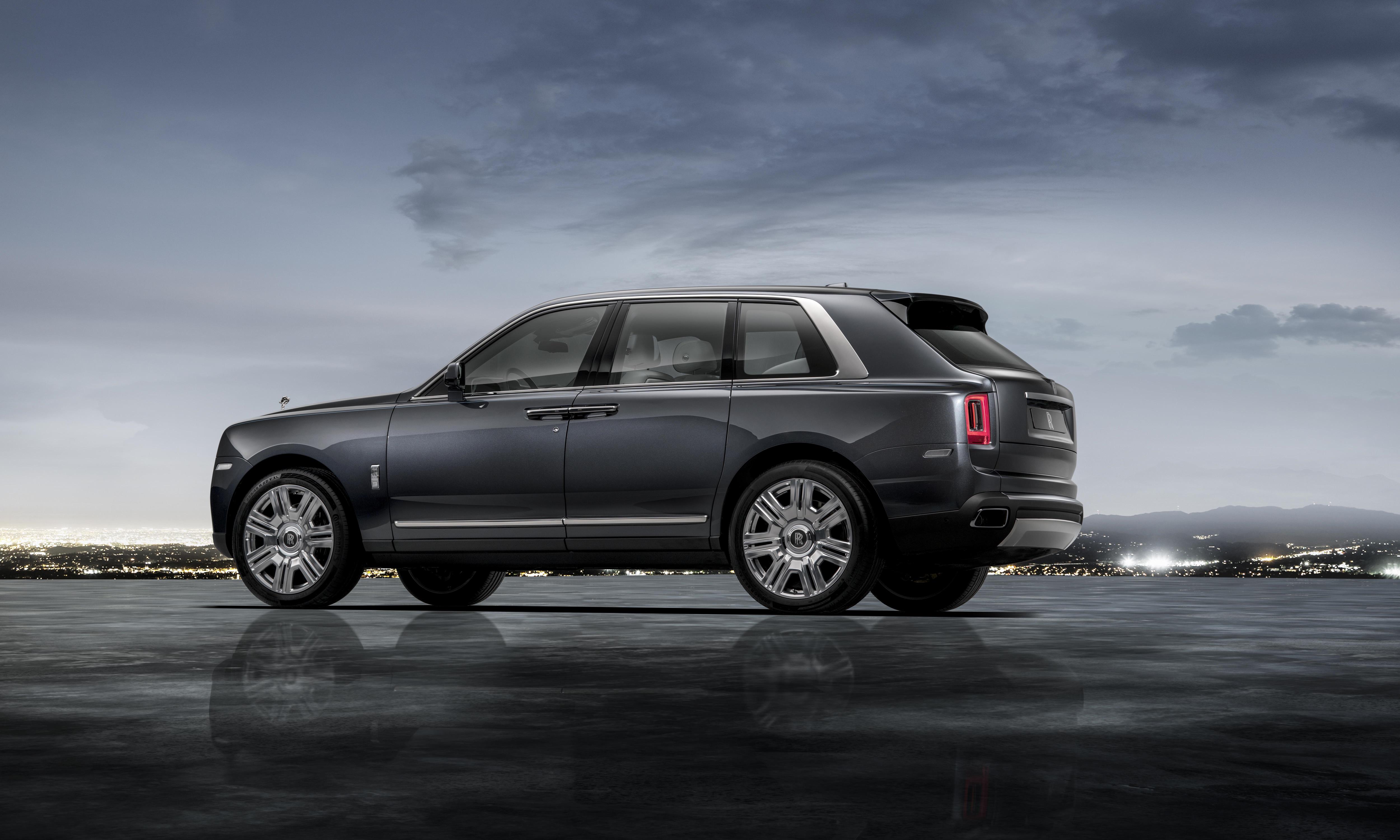 Thankfully it's not subjected to as much ridicule as the Bentayga when it comes to the looks. It is boxy but not as gainly. Or possibly I've started to like high-side cars more, especially with the Bentayga and Urus around. The jury is still out on that one.
Rolls Royce's claims that it's the best super-luxury SUV will only be put to test once the two compatriots are compared. But with a 6.75-litre Twin Turbo V12  petrol engine that makes 563 bhp and 86.34 kgm, it appears to have made a decent start. The 2.66-tonne vehicle comes with the ability to achieve a governed top speed of 250 kph. Needless to mention, this being 2018, it comes with both all-wheel steer and all-wheel drive.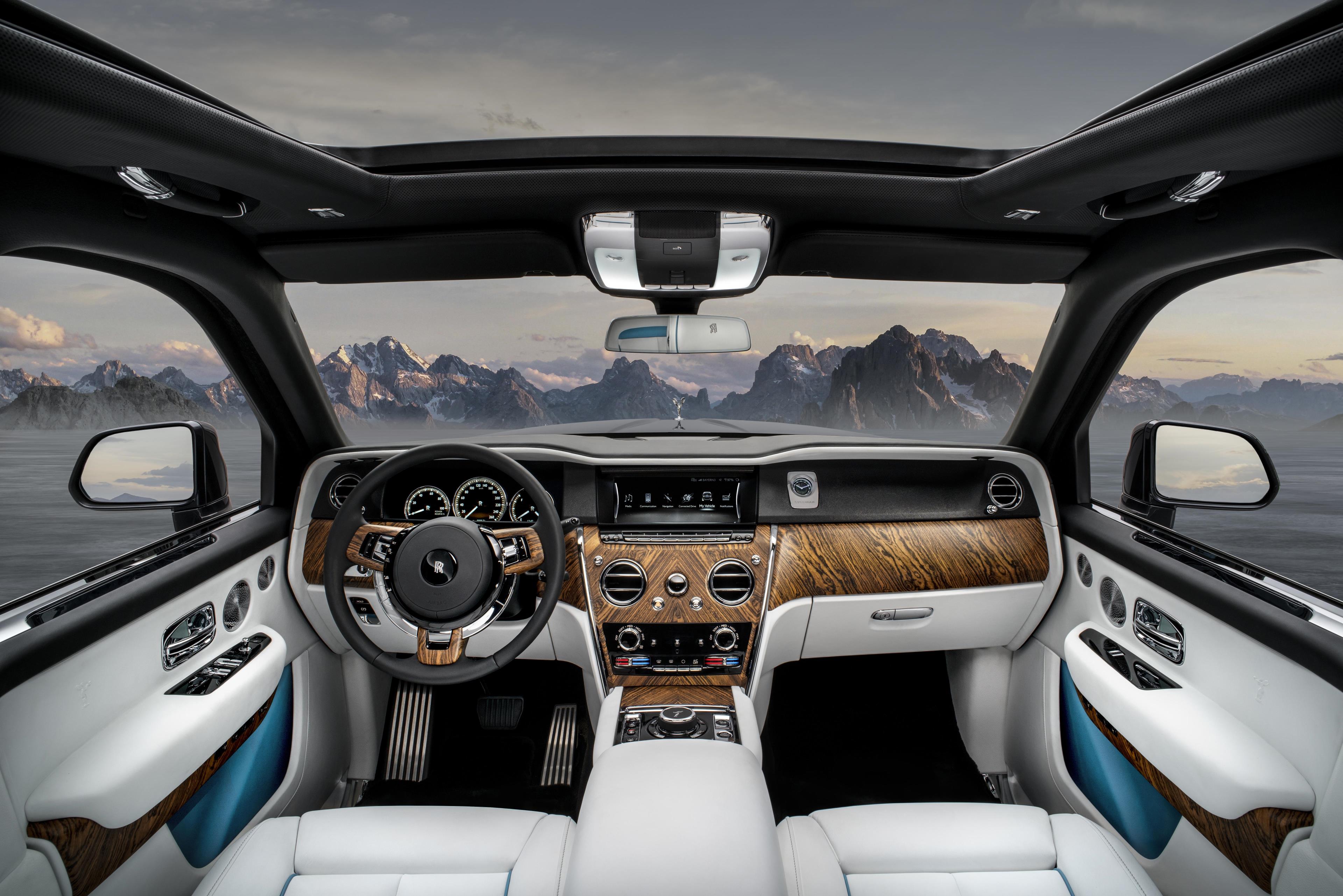 There are other very 'Rolls Royce' bits in the Cullinan, too. For instance, there are jewellery-like chaplets, 22-inch wheels, a cabin quality second to none, and of course heated everything. Being an SUV, it sits higher than usual, so to enable users to get inside without having to pirouette their way onto the sill, the car lowers itself by 40 mm when it's unlocked. There are two seating choices: a five-seat variant with a rear 'bench' or four individual seats.
The loading bay, claimed to be larger than that of the Range Rover LWB, can offer up to 1930 litres. With all seats and parcel tray in place, there's still a respectable 560 litres of boot space. The Cullinan also happens to be first Rolls Royce to offer a split tailgate, called the Clasp. It's essentially a throwback to the era when luggage was mounted on the outside of the car. But as you may have guessed it, it's not all throwbacks in the SUV. Apart from the modern-day tech in mechanicals and elsewhere, there's also a touch-sensitive central display. Which is again a first for a Rolls.
And while one web story might not be long enough to write about the Cullinan, here are the basic dimensions to help you imagine how it looks in the flesh. It's 5341 mm long, 2164 mm wide, and measures about 1835 mm tall when not loaded.
Now that you're sold on the idea of getting yourself a luxury SUV, head this way to read our review of the Bentley Bentayga. You can click here to know more about the Range Rover SV Coupe.
Here's a quick look at the Rolls Royce Cullinan: