No, that's not a desi way to spell 'accordion' or anything, it really is just the name of Renault's newest compact SUV. While the French carmaker grabbed headlines for confirming India's once-favourite SUV's global premiere in a brand-new avatar, it also revealed a new global plan, the first results of which we are talking about right now — the Kardian.
First-off, the Renault Kardian is built on a newer version of the CMF platform, which will also spawn other products for non-European markets. The Kardian will be produced in Brazil first, followed by Mexico. The new Renault "Nouvel" logo also makes its debut on the grille of the Kardian. Additionally, the grille of the Kardian receives 3D-diamond treatment. Cladding is found in abundance, and it fits with the SUV design theme. On the front lower bumper, you'll also find a huge panel hiding the ADAS sensors. The rear of the Kardian bears a heavy resemblance to the Kiger — the tail-lights and the tailgate appearing almost too familiar.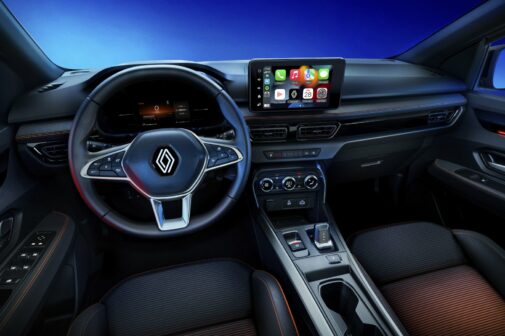 The interiors of the Kardian do not appear to be drastically different from what we've seen on Renault cars in India, but we think we'll be able to judge correctly once (and if) the Kardian reaches Indian shores. That said, in terms of features, it receives a e-shift gear lever, an 8-inch touch screen infotainment system with wired and wireless connectivity, three driving modes and ambient lighting. An ADAS suite is also on offer, giving you adaptive cruise control, safe distance alert, front collision warning, emergency braking system, hill-start alert and a speed limiter among other things. To make things even better, the Kardian comes with six airbags as well.
An all-new 1-litre turbo-petrol engine makes its debut under the hood of the Kardian, producing 123 bhp and 22.43 kgm of torque, while paired to a six-speed dual-clutch transmission. To add context, the Mahindra XUV300 Turbosport packs 6 bhp and 3 kgm of torque more, hence, not bad at all!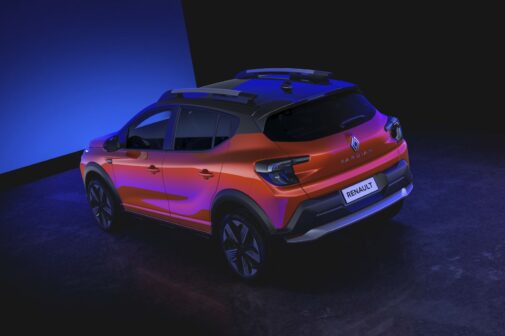 Will the Renault Kardian reach Indian shores at all? Considering the Kiger is already on sale here, and it seems to be doing the job for the French carmaker, there may not really be a business case for the Kardian. However, we can expect other vehicles to be offered here that are built on the same platform.