Nissan India has announced that production of the upcoming SUV, the Nissan Kicks, which is set to be launched in January 2019, has begun. The first vehicle rolled out from the company's plant in Chennai.
As has been stated earlier, the India-spec Nissan Kicks will be larger than the model available abroad. It shares its platform with the current line up Renault/Duster SUVs in the country, but will offer a lot of addition features over what the existing models offer.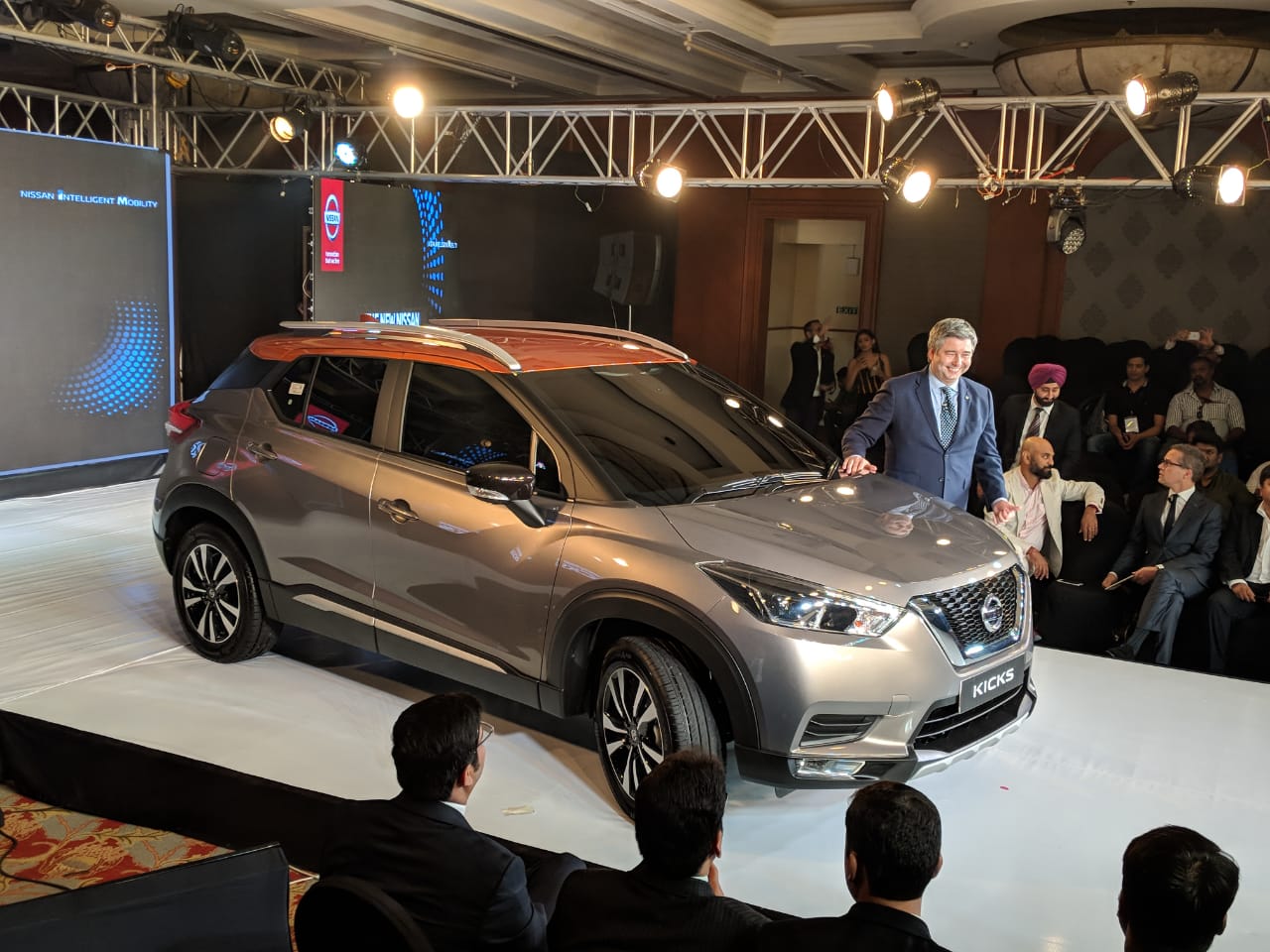 The car was unveiled earlier this year, but the company didn't talk in detail about specifications, interior, and features. That is most likely reserved for next month when the Japanese carmaker actually launches the SUV in India.
President for Nissan India Operations, Thomas Kuehl said, "We are excited to announce the start of production of new Nissan Kicks at our plant in Chennai. We had recently showcased the new Nissan Kicks which has created a lot of buzz and excitement amongst SUV enthusiasts across the country. Designed to appeal to the new-age urban adventure seeker, the Kicks is a testimony to our commitment to the Indian consumers and also reflects the SUV heritage of Nissan."
You can read more about the upcoming compact SUV by Nissan in the report from the vehicle's announcement earlier this year