Remember the Porsche Mission E Concept from the 2018 Geneva Motor Show? Porsche's preparing an all-electric crossover utility that is based on the Taycan but will have a long roof and increased ride height as seen on the Mission E Cross Turismo Concept.
Naturally, this will have more space in the second row and a largeer trunk. In addition to that, it will also be able to handle light off-roading and gravel roads. The increase ground clearance and an optimized suspension system should help its cause. The optimized spings will ensure that it has stability and performance while tackling light trails.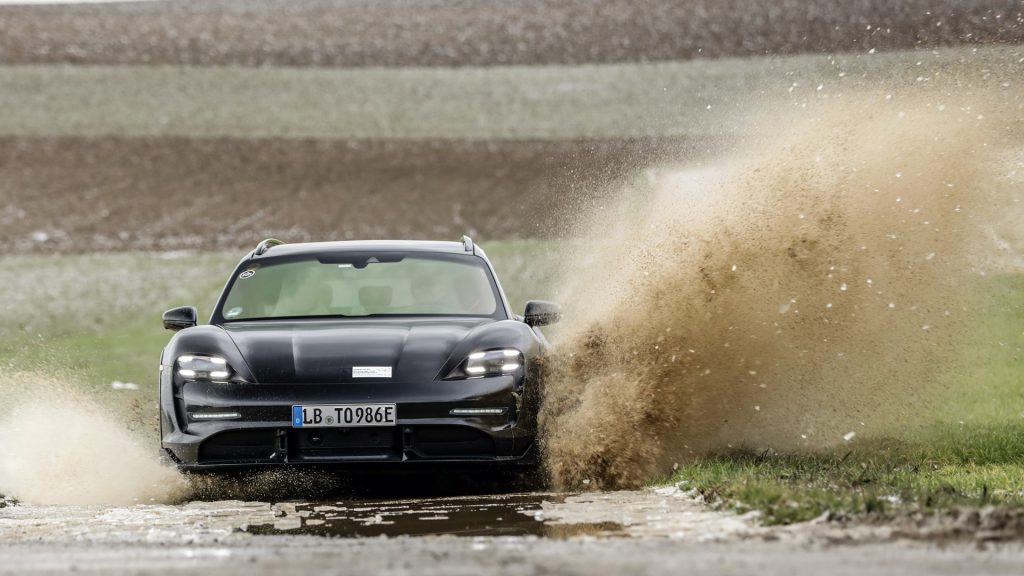 Since it is based on the Taycan, it is safe to assume that the Cross Turismo will be powered by two electric motors on both the axles for all-wheel drive traction. In the standard 4S variant, the power output should be 523 bhp, 671 bhp for the Turbo, and 751 bhp for the Turbo S variant. These estimates are based on the Taycan, of course.
Finally, we have an idea of what's cooking behind the Weissach testing facility's walls. We'll soon know more details when Porsche unveils it officially later this year or early next year. In the meantime, we're eagerly waiting for the Taycan to make its way in India as well. Let's hope that happens this year.