Emails in the morning are generally depressing and, more often than not, are just sent by overzealous tele-/e-marketers. But sometimes, it's a carmaker's announcement re the introduction of a hero car. Which in this case is the Porsche 911 GT3 RS in the 991.2 generation. To make its premiere at the 2018 Geneva International Motor Show, the car will be the third of the GT road-approved sports cars within a year, adds Porsche.
But what really makes it special, apart from the inclusion of the two letters 'R' and 'S', is the myriad of updates over the predecessor. The 4-litre flat-six naturally aspirated engine now produces 513 bhp (an increase of about 20 bhp), helping the car achieve (claimed) a 0-100 kph in 3.2 seconds and a top-speed of 312 kph.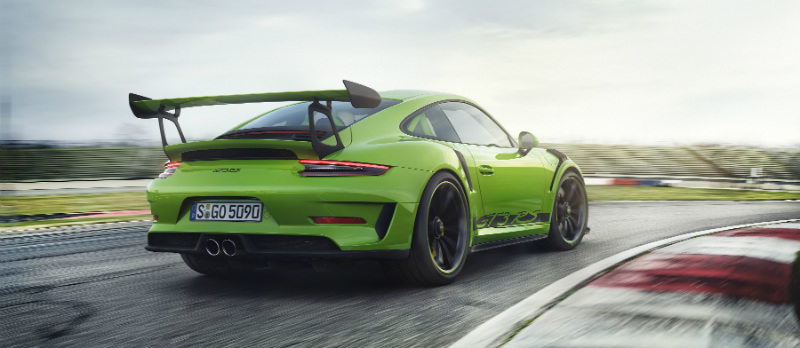 The newly developed rims (F/R: 20-inch/21-inch) come with 265-section tyres at the front and 325s at the rear. And then there's the usual GT3 RS goodies like rigid rear wing, lightweight door panels, new lightweight rear lid, carbon-fibre bucket seats, etc.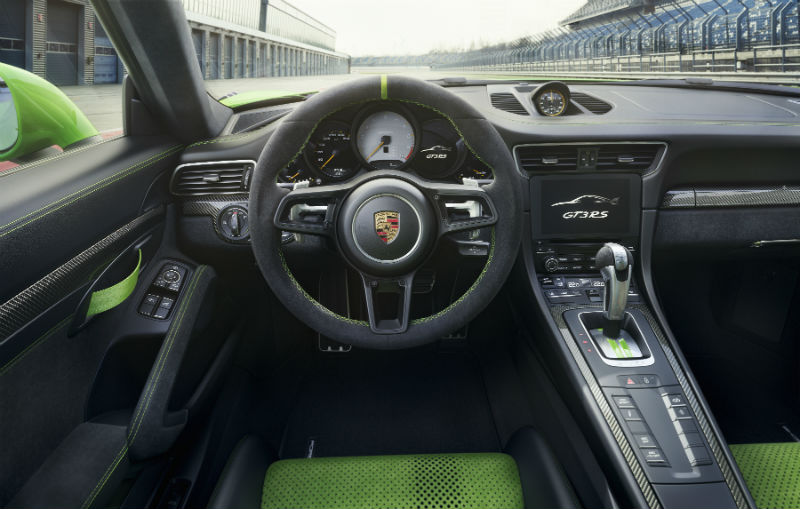 Unlike the GT3, there will be no manual, but as it's been said and proven in the past, the 7-speed PDK is more suited for the kind of track work this car is aimed at. To further that, you can also add a no-cost Clubsport package, which gets a roll-over bar, manual fire extinguisher, provision for a battery-disconnect switch, and six-point safety harness. The Weissach pack will further reduce weight to about 1430 kilos, with the extensive use of carbon-fibre bits, magnesium wheels, etc.
The car will be showcased next month, and is available to order. In India, you can contact the closest Porsche Centre as the order books are open already. At Rs 2.75 crores, ex-showroom, it's about Rs 40 lakh more expensive than the GT3. But as they say, it's a different beast altogether.