We're truly excited to report that Porsche's getting both the 911 GT3 and the 911 GT3 Touring. The price for both the cars start from Rs 2.5 crore (ex-showroom).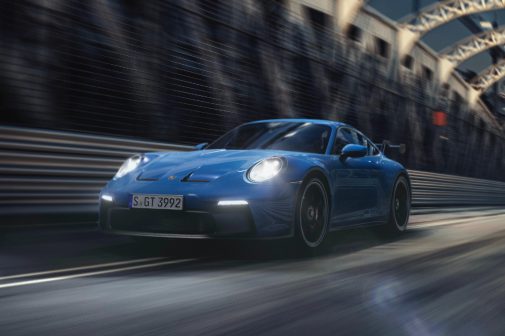 Both the variants get the GT3's 4-litre six-cylinder boxer, producing 503 bhp. While the 911 GT3 takes 3.4 seconds to reach the 100 kph mark, the Touring is no slouch as it can do the 0-100 kph run in 3.9 seconds. If you have the stomach to push them further, then these car max out at 320 kph. Oh, and the best bit is that you can choose from a 6-speed manual gearbox or a 7-speed PDK. For the automatic gearbox, there's a proper gearstick lever which you can use to do occasional sequential shifts by engaging in manual mode now — Porsche happily ditched the tiny gear lever from the current generation 911 Turbo. An astonishing comparison worth noting is that both the manual and PDK gearboxes are lighter than a standard 911 Carrera variant's. To put that in perspective, with the manual box, the GT3 weighs in at 1418 kg and with a PDK gearbox, it weighs 1435 kg. Well, that's also thanks to the fact that it makes generous use of carbon fibre, add to that a lightweight sports exhaust system, lightweight glass windows, optimized brake discs and forged alloy wheels.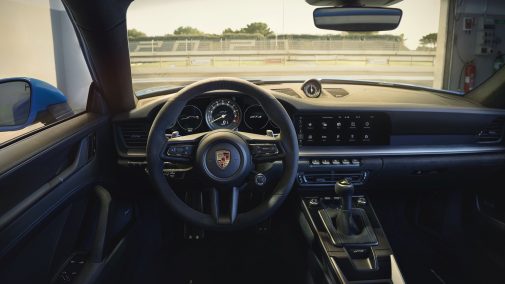 Moreover, it also gets rear-wheel drive and four-wheel steering, it bears an all-new double-wishbone front suspension, manually adjustable aero package which includes the swan neck rear wing and diffuser, carbon fibre bonnet and rooftop, and the list goes on. Inside, the cockpit gets quite a familiar setup as seen on the current generation 911. To keep it exclusive, there is a Porsche Design chronograph that's powered by an individual winding motor reminiscent of the GT3's wheels.
Speaking of wheels, we can't wait to get behind the wheel of either the 911 GT3 or the Touring variant. If you're just as silly as us, you'd pick the GT3 not only for its killer dynamics but also for its obnoxiously huge rear wing.