Ahead of its public debut at the LA Auto Show, Porsche has unveiled the all-new Porsche 911 (992). The two-door sports coupe that possibly has the strongest brand identity (of all cars) is now faster and more efficient than before.
Cementing that fact is the new car's 0-100 kph time. The all-new Porsche 911 (992) Carrera S does 0-100 kph in 3.7 seconds, while its four-wheel-drive derivative manages to do that in 3.6 seconds. The power upgrade means the new Carrera S's turbocharged flat-six engine now makes 444 bhp, an increment of 29.5 bhp. A new eight-speed PDK automatic gearbox is now standard, while a manual gearbox will be added in due course, Porsche has confirmed.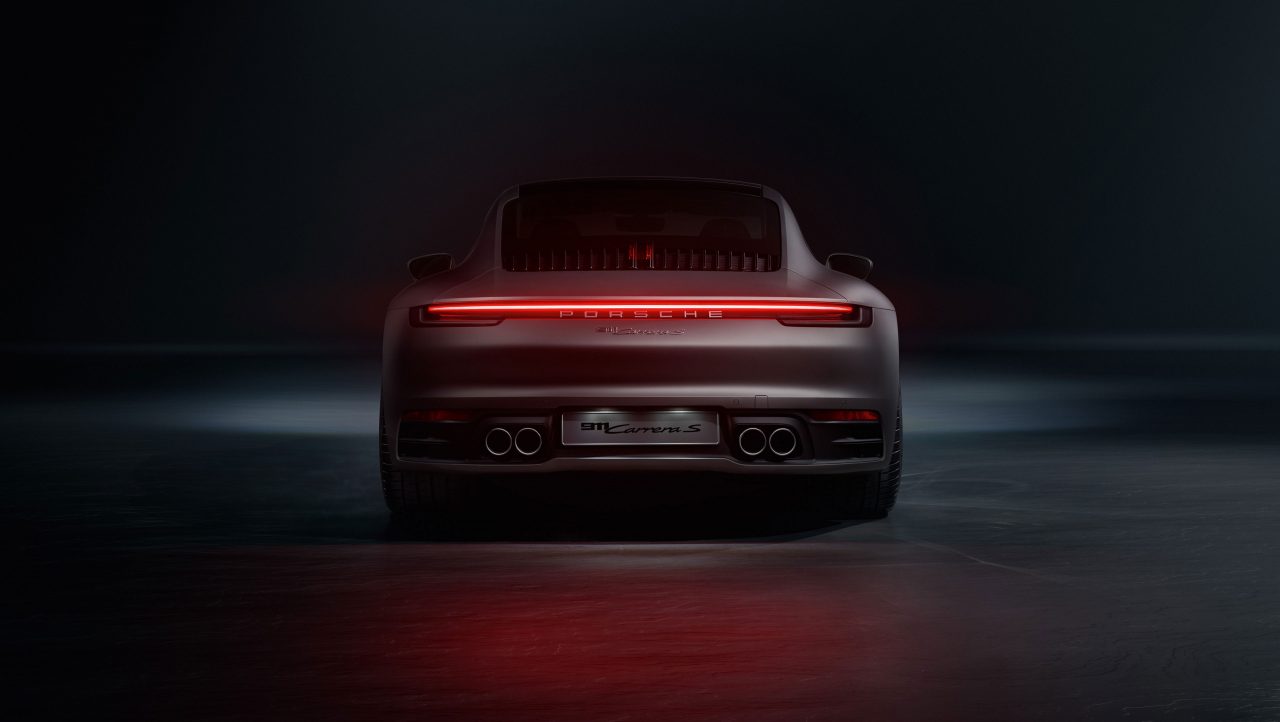 But it's not all about power, the new Porsche 911 Carrera. Improvements made elsewhere include a wider front track and a rear end width that doesn't change depending on the models (like in the past). The new 911 continues with the tradition of dissimilar wheel sizes at the front and rear: 20-inch up front and 21-inch at the rear.
As expected, the design is familiar, but the front and rear are new — okay, almost new. The rear has come quite far from the 991's. The light bar and the full-width spoiler are two things that stand out, while the new bumper design can't go unnoticed, either. The door handles now sit flush within the aluminium bodywork and pop-out when unlocked. At the front, the most distinct design feature is the new bonnet, which essentially mimics the styling of the previous 911s.
Porsche says the new 911's interior is all about straight lines of the dashboard and recessed instruments, with an inspiration drawn from the 911s of the 70s. The central screen of PCM has been uprated to a 10.9-inch unit, while the instrument cluster comprises a central tachometer, flanked by two free-form screens.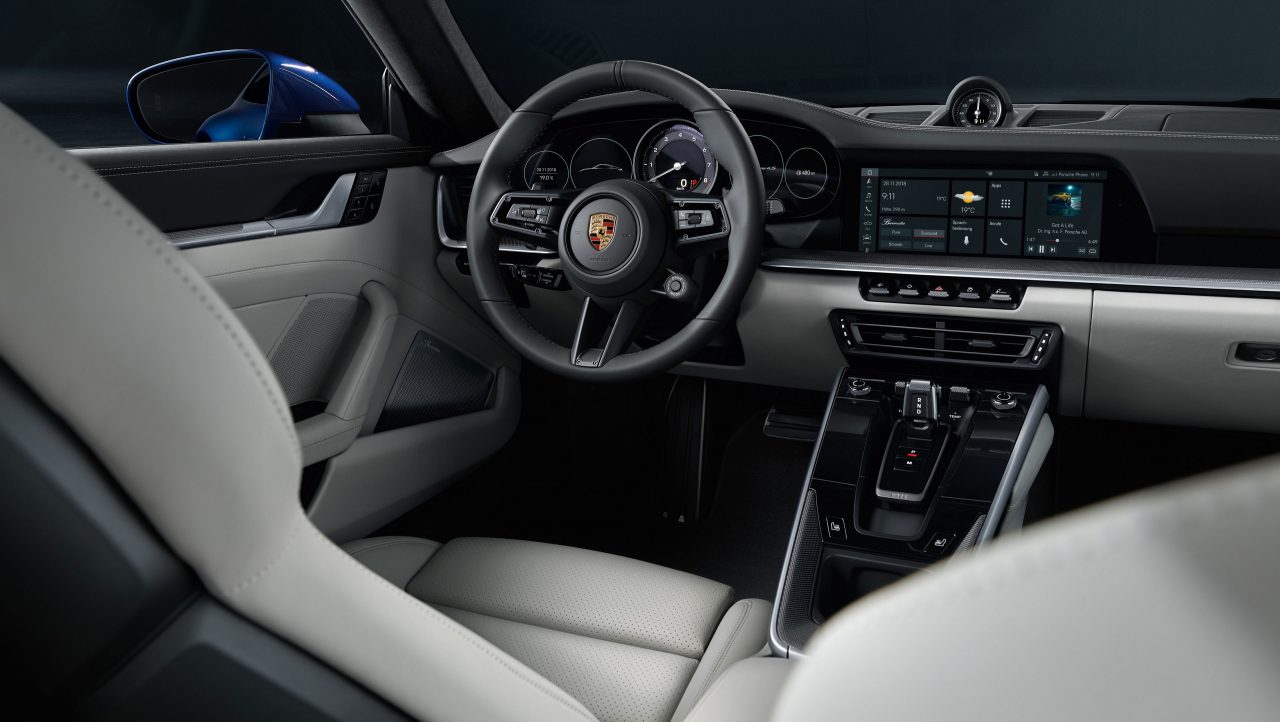 There has also been an update to the driver assists on the 911. The 992 now includes a standard-fitment Wet Mode. On the detection of water on the road, it not only warns the driver but also 'preconditions the control systems'. Also available in addition to the plethora of options is the Night Vision Assist function. It comes with a thermal imaging camera.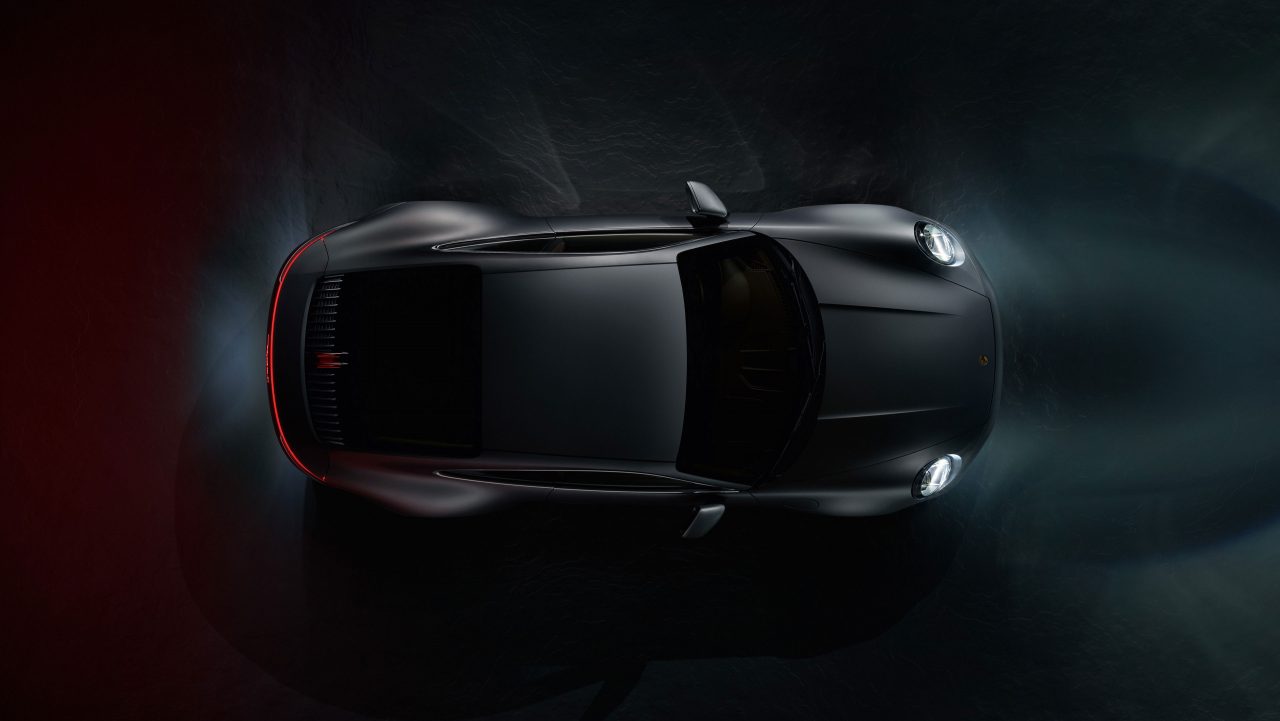 As we've seen in the past, more models will be added to the line up soon. Local availability will also be announced accordingly.
[Update: The all-new Porsche 911 Carrera S and Carrera 4S are now available. Bookings are open and deliveries are expected to begin in mid 2019]