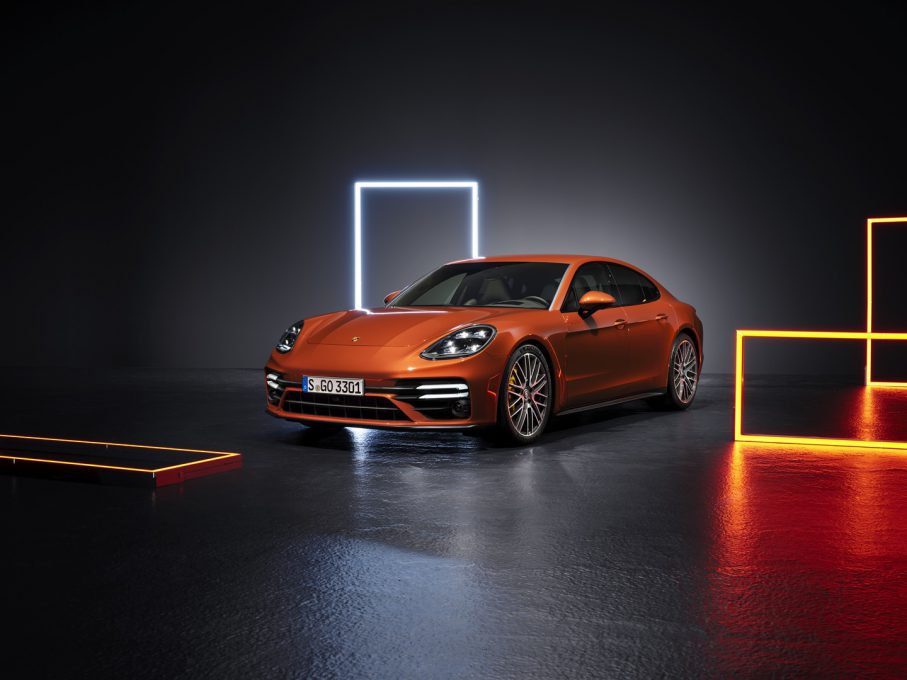 The Porsche Panamera got its mid-cycle update and with it, it brings a host of updates. Now, the Panamera will be available in standard, Executive (long wheelbase) and Sport Turismo (estate) body styles.
Let's do a quick run down of the range starting with the most bonkers version. This time around, Porsche is offering the Panamera in a Turbo S variant, which replaces the Turbo variant in its lineup. The Panamera Turbo S still has the same 4.0-litre, twin-turbo V8 from the Turbo trim, but it now produces an enormous 621 bhp and 83.61 kgm of torque. With that significant bump in power, the 0-100 kph sprint time is dispatched in 3.1 seconds now and top speed is limited to 315 kph. Naturally, the Turbo S variant also gets some tech goodies like an updated air suspension, a torque vectoring system and Porsche's Dynamic Chassis Control Sport roll stabilization system.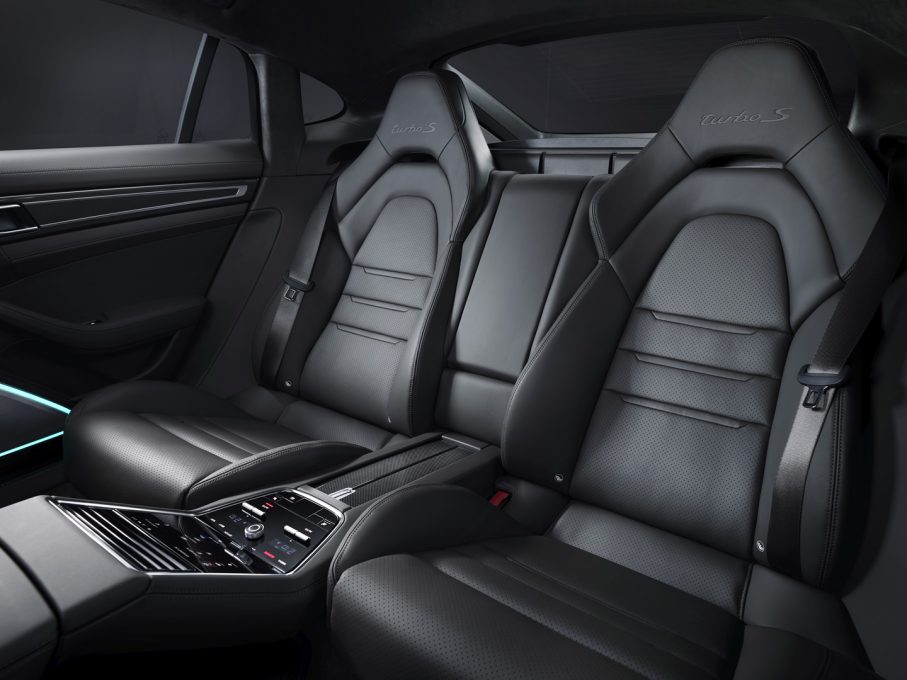 Next up is the Panamera GTS, which is the second quickest in the range. It's powered by a 4.0-litre V8 producing 473 bhp and 63.18 kgm of torque. Apart from the bump in power figures, Porsche also claims to have worked on spreading the power evenly across the rev range, leading to better driveability.
The Panamera is also available in a 4S E-Hybrid trim, which is powered by a 2.9-litre twin-turbo V6 supplemented by a 100 kW electric motor. The combined system output of 552 bhp and 76.44 kgm of peak torque is sent to all four wheels through an 8-speed PDK gearbox. The large 17.9 kWh battery helps the Panamera 4S E-Hybrid extend its range by 54 km.
The base model Panamera and Panamera 4 now get a new power plant under the hood. The same 2.9-litre twin-turbo from the 4S E-Hybrid has been retuned to produce 325 bhp and 45.90 kgm of torque.
Now, in the design department, the Panamera now sports a redesigned front bumper with air intakes, a full-width LED taillight, quad exhausts and a reprofiled bumper at the rear as well. Inside, you do get a host of features that are now standard, like the night vision assist, lane keep assist with road sign indication, PDLS Plus, and LED matrix headlights.
When it eventually makes it here, the Porsche Panamera will compete with the newly launched BMW 8 Series GranCoupe and Mercedes-AMG GT 63 S Four-Door.