In the lovely northeastern state of Meghalaya, Lamborghini India delivers its first Huracán EVO RWD. The delivery also marks the launch of the country's first Ad Personam colour, Rosso Efesto.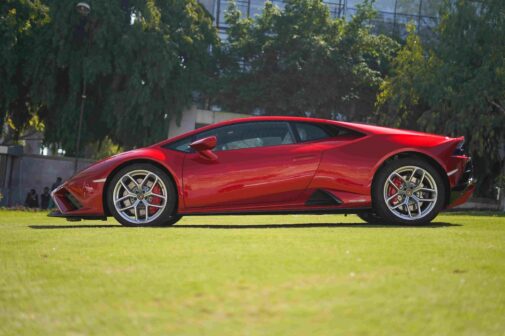 As we all know, there's a bunch of customisation options that are available through Lamborghini's Ad Personam programme — it's an exclusive and one-of-a-kind customisation programme that allows you to choose from an infinite number of combinations, from colours to materials, from the seat logo sewn by hand rather than printed to the initials embroidered inside the passenger compartment, as well as fulfilling requests to reproduce a colour on a sample — offers a slew of customization options.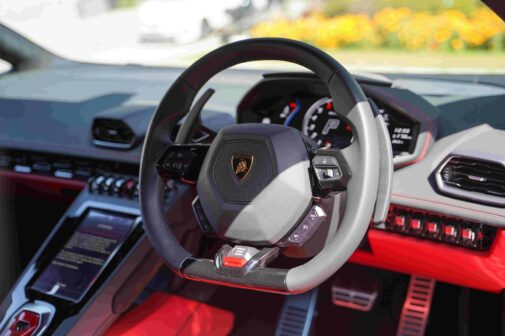 Inside, it features an 8.4-inch touchscreen system integrated into the centre console. Upholstery options include leather, Alcantara, and Carbon Skin, a revolutionary carbon fibre material available exclusively from Lamborghini.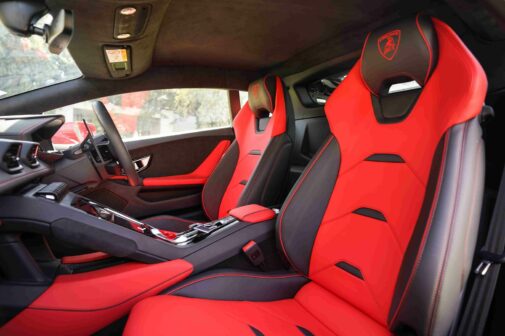 The Lamborghini Huracan EVO's rear-wheel-drive setup gets more than just power from the 602-bhp V10 engine. Of course, there's the sound from its naturally aspirated engine, along with the specifically tuned traction control system, which we believe creates the most expressive, fun-to-drive experience in both dry and wet conditions, including snow. Plus, you get three drive modes available on the Huracán EVO RWD — Strada, Corsa, and Sport.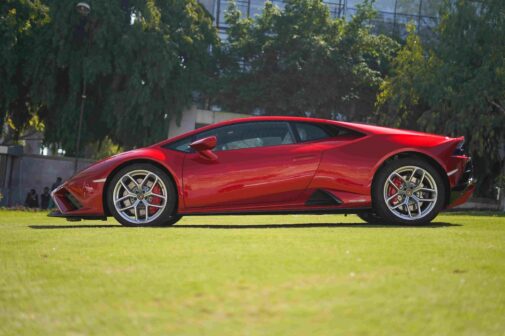 We hope that the owner who bought it has a ball with their new prized possession. Here's another Lamborghini that's terrifyingly quick, read Anubhav's experience of the Lamborghini Huracan STO at the BIC.