Porsche had promised to keep reeling off 992-gen 911 variants at a rapid rate, and it is. The latest in this August lineup is the second generation of the 911 GT3 Touring, which is essentially a GT3 without the ginormous rear spoiler. We're not sure how this classifies it as a 'touring' car, but since it's a Porsche, we'll just take it. The Touring comes with a super-slick manual gearbox, and the even slicker PDK can be optioned at… no extra cost. Porsche says the Touring name goes back to the 911 Carrera RS from 1973. In 2017, the variant was introduced again in the 991-gen 911, and is apparently to remain a permanent member of the lineup here on in.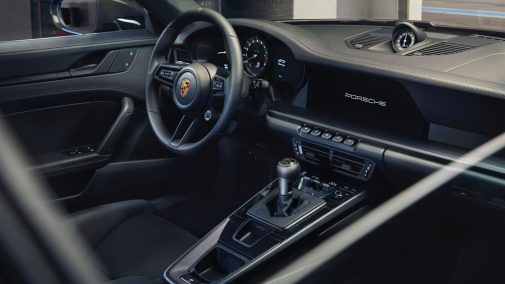 The GT3 Touring gets a carbon fibre-reinforced plastic bonnet, superlight glass windows and forged alloy wheels, plus a lightweight sports exhaust system. If you're feeling a bit down about the fact that there's no whopping great wing at the back, your spirits may lift when you learn that there is at least a deployable spoiler, which stays tucked away when not in use. The grille on its butt proudly displays the 'GT3 Touring' logo, and in true GT3 style, you get twin circular exhaust tips – finished in a sexy gloss black – in the middle of the rear. The dark theme can be seen on the headlamps as well as in the cabin.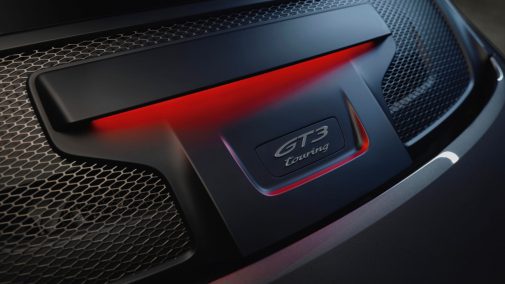 The engine is the GT3's 4-litre six-cylinder boxer, making an identical 503 bhp. This car is wider, has larger wheels and has several more technical features, but it still weighs the same as the older model – 1,418 kg with the manual transmission and 1,435 kg with the PDK. This helps the 0-100 kph run to be dispensed with in 3.4 seconds, and a 320 kph top speed is there for the taking, if you have the stomach for it.