In pursuit of a healthy environment, almost all manufacturers are committing to an electric future. Kia's following suit, too, and it has officially unveiled its first battery-electric vehicle, the EV6, which is based on its E-GMP platform. Sound familiar? It's short for Electric-Global Modular Platform. Hyundai's old-school designed Ioniq 5 is also based on the same platform.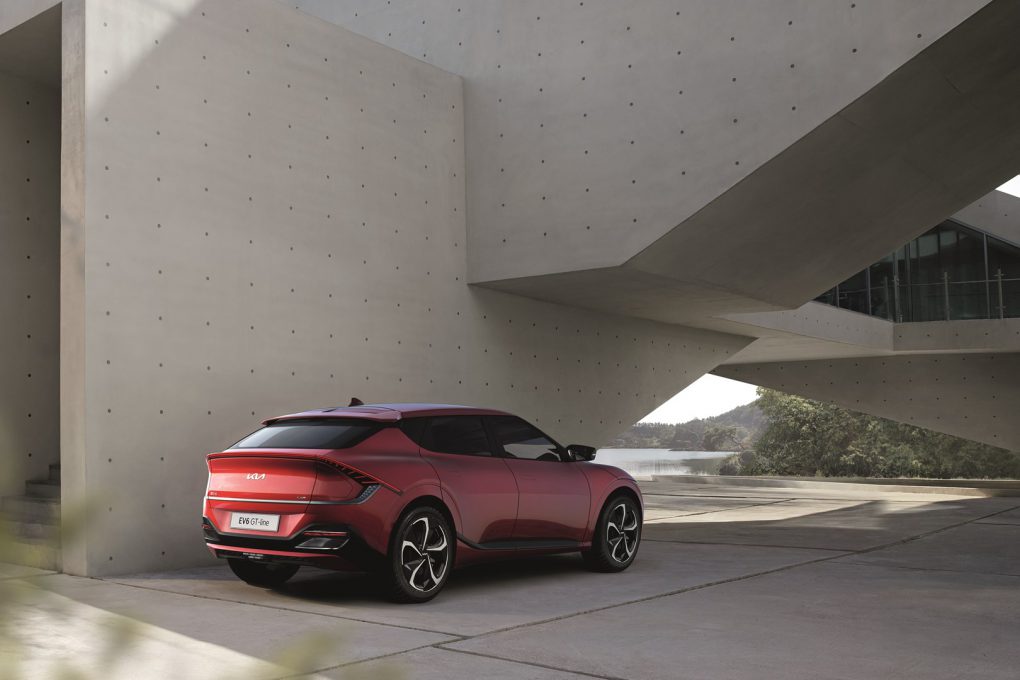 Now, let's get to what the EV6 is capable of, shall we? First things first, it can dart from 0-100 kph in 3.5 seconds and reach 260 kph of top speed. But this one's exclusive to the 77.4 kWh battery fitted in the EV6 GT. Yes, this one's a GT variant that produces a total of 584 bhp from its dual-motor setup, one on each axle. There are other variants as well, apart from the GT variant, which also includes an all-wheel drive and a rear-wheel-drive variant.
There are two battery pack options to choose from: a 58 kWh and a 77.4 kWh. If you opt for the RWD variant with the 77.4 kWh battery pack, it produces 226 bhp and has a range of 510 km as per WLTP. While the AWD with the same 77.4 kWh battery pack has 321 bhp, with a 0-100 kph sprint time of 5.2 seconds. Whereas, if you choose the milder 58 kWh battery pack, the RWD variant then produces 168 bhp and the AWD produces 232 bhp. How fast, though? The 232-bhp motor reaches 0-100 kph in 6.2 seconds flat. Just like many other EVs, this one also gets six levels of regenerative braking which can be selected via the paddle shifters.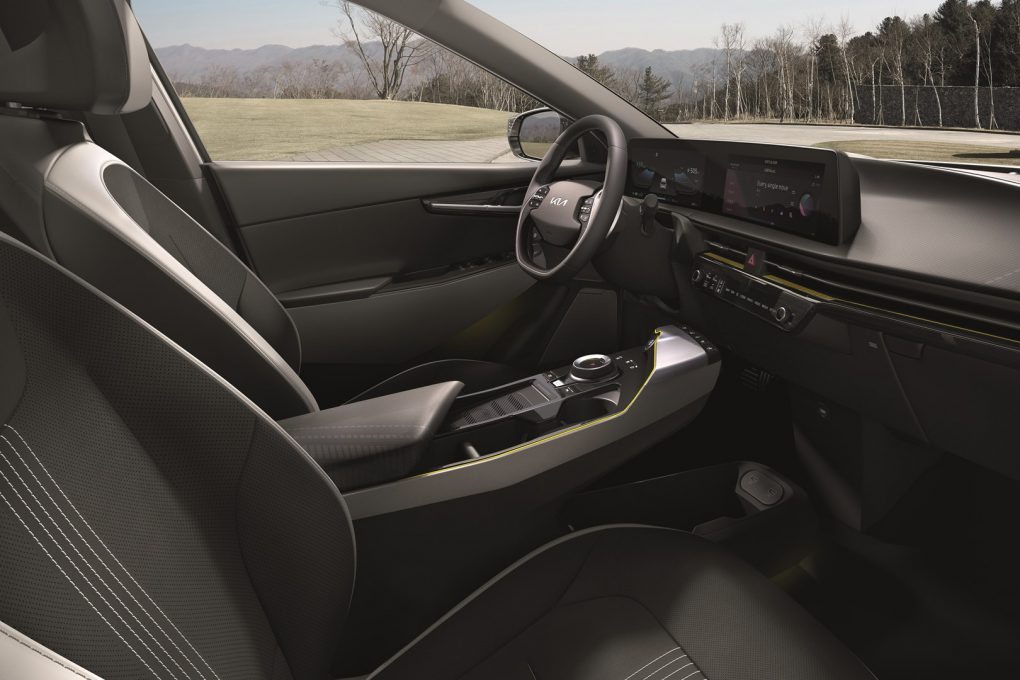 Well, the EV6 does offer quick charging too. Again, it's quick enough to have your car juiced up to 80 per cent from as mere as 10 per cent in under 20 minutes. And if you still don't have that much time then in under 5 minutes, it will give you a range of 100 km. Of course, you would need rapid chargers for that. So, the EV6 comes equipped with an 800-volt charging architecture as well.
Talk about features, the EV6 gets plenty. For instance, there are recycled plastic bottles that are used for cabin fabrics. You get two curved display screens, an AR head-up display, connectivity features, and advanced driver safety aids. Kia has a distinct portfolio of EVs lined up before 2026. We are sure that we will have one, but how soon that is still unknown. Let's hope that it starts with this beautiful EV6.