Are we going to ignore how cool these Mini look in these new multitone roof colours? Not sure, how often does one look at its roof on a regular basis. But, we're certainly digging the three-colour gradient effect.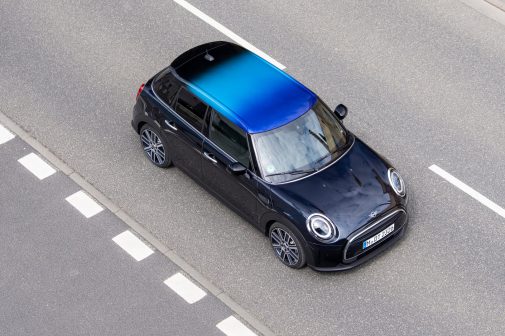 It's available as an option for the three- and five-door variants of the Clubman. Of course, the hardtop variants, we're talking about. This isn't the first time, though Mini has been flaunting its roof. But, all we know that it goes all the way back to its original Mini. Minis with the Union Jack flag painted on its roof or even the chequered flag. The multitone roof is quite modern in the way it looks. It has been painted using a wet-on-wet painting process to give it a vibrant colour gradient that shifts in shade from the rear to the front of the Mini's roof.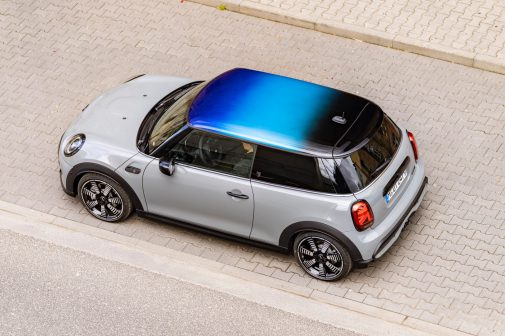 The transition of San Marino Blue starts from the front to meet Pearly Aqua in the centre and ending it with Jet Black colour. Now, even though this process is a fairly automated one, but it's so complex that you'll find deviations in its pattern on every other Mini. That's what essentially makes them even more unique. But if you love to ruin the Minis look with roof rails, then you can opt for that as well. Or you could opt for a panoramic sunroof, again an optional feature.
We will have to wait a little longer before we get this cool feature unlocked in India. But, you can watch this space for our review on the newly launched Minis.