The Mini Vision Urbanaut was first unveiled in the digital form last November, and now finally there's a physical version of it. If you're from Berlin, go check this thing out. But, what is it, really?
Is it an exaggerated version of a mini-caravan? Is it a small house on wheels? Well, to put it directly, the possibilities are endless, but we do know that it is nothing short of a mood room on four wheels. With three different levels for mobility, which Mini dearly calls the 'Mini moments'. These moments go from Chill, Wanderlust and Vibe. When you're parked moments like Chill and Vibe kick in. And it does pretty much what it says. For Chill moments, you can relax or work on the seats arranged in lounge-spec under soft lighting. Vibe moments will open the side door and windows, and project animation of graphic equalisers on the front, rear, wheels and Loop over whatever music that y'all decide to vibe on. Now, in Wanderlust moment, you can actually drive the car or it will drive you around. Ideally, if you're chilling and vibing with your mains, it's better if you save driving to Urbanaut itself.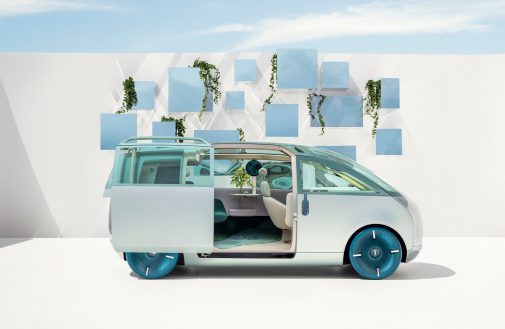 It's an autonomous, fully electric car, with a cabin that's cosy for your group to chill in. For instance, the person seated on the front seat doesn't miss out on the fun, as the seats can rotate 180 degrees. Plus, it's also possible to lower the dashboard and if you don't have enough space to sleep, it can even be your bed. Since we've touched the lying bit, you can have different seating and lying positions for the rear bench. Of course, this is still a concept, but Mini will likely use a few bits in its future models.