Mini is calling the Concept Aceman EV an electric crossover. Of course, there's still time for the production version, but this Crossover will most likely occupy the space between the Cooper and Countryman. It is also the first expression of Mini's new Charismatic Simplicity design language — it aims to mix minimalism and sustainability.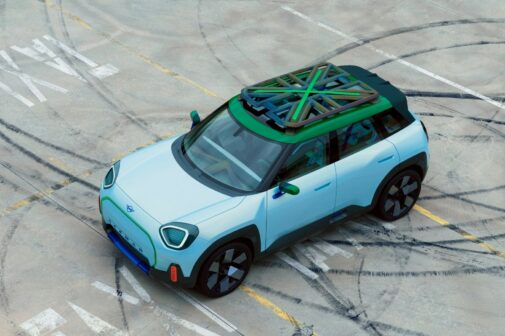 As far as its design goes, one cannot mistake this for anything but a Mini, and since this is an EV, there is no need for a large grille to cool the engine. Instead, the upper section is lit with LEDs that can display a Union Jack design. If you did notice, the headlights on the Aceman are more angular than those of the current Minis. The wheel wells and lower body gets surrounded by chunky body cladding. The roof rack is bronze-coloured and designed like a Union Jack. The most appealing bit about the 20-inch wheels is that the five spokes bend inward. You'll once again notice the Union Jack motif in the tail lights.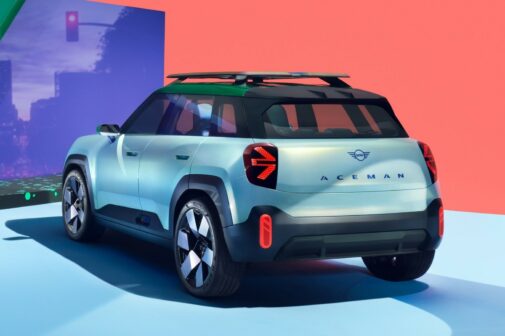 Inside, the instruments, like the original Mini, are controlled by a circular display in the centre. It also functions as the infotainment screen, which gives it the modern touch. To further extend the information display beyond the screen, the projectors display control system content on the dashboard, such as a map. Besides this, the Aceman's surfaces use knitted, recycled textile and has no leather in the cabin.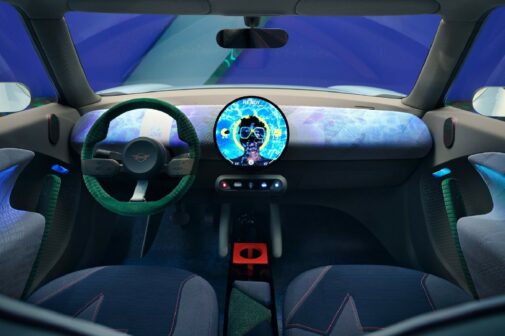 This month on the 23rd of August, at the Gamescom video game convention in Cologne, Germany, we'll see the Aceman making its first public appearance. Here's a fun story we did on two Minis; you can read more about it here.