MINI India has just revealed an addition to its lineup, the MINI Charged Edition, a limited-edition variant of the all-electric MINI 3-door Cooper SE. With an exclusive Chili Red exterior and a host of features, the MINI Charged Edition marks a stride toward embracing electric urban mobility in the Indian automotive landscape.
MINI, renowned for its iconic design and dynamic performance, introduces this limited edition with only 20 units available.
The ex-showroom price of the all-electric MINI Charged Edition is INR 55,00,000.
Distinctive Design Meets Urban Mobility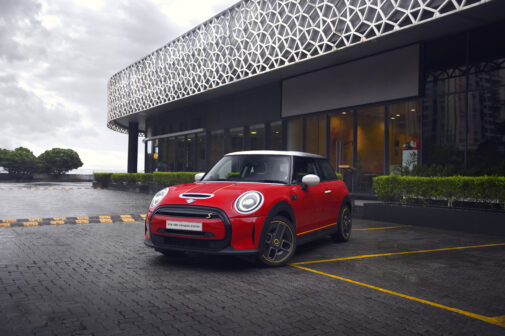 The limited edition's exterior features include a Chili Red body with a Multitone White Roof, Aspen White Exterior Trim, and Frozen Red Sports Stripes highlighted with Energetic Yellow accents. These elements create a striking visual impact, making the Charged Edition a head-turner on the streets.
A Blend of Modern Aesthetics and Cutting-Edge Technology
The design of the Charged Edition captures the essence of modern aesthetics. Its aerodynamic lines, coupled with signature details and striking 'Energetic Yellow' accents, showcase its distinctive presence. The asymmetrical spokes of the 17-inch Electric Power Spoke alloy wheels not only enhance its visual appeal but also contribute to improved efficiency.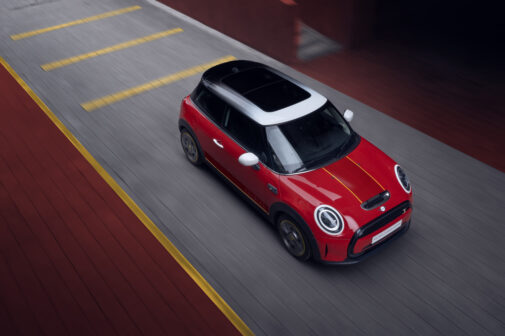 Inside, it offers a blend of style and comfort. The exclusive Electric Interior features sports seats with Leatherette Carbon Black upholstery. The multifunction steering wheel, with its reduced control surfaces, enhances both functionality and aesthetics. The digital Multifunction Instrument Display and the high-resolution, full-color touchscreen provide a seamless connection between the driver and the vehicle's technology.
Efficient Electric Performance for Urban Living
This limited edition accelerates from 0 to 100 km/h in just 7.3 seconds. Its battery capacity of 32.6 kWh provides a driving range of up to 270 km, making it ideal for urban commutes and weekend getaways.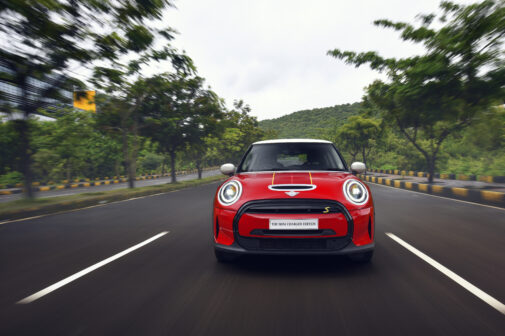 Charging the MINI 3-Door Cooper SE is convenient with multiple options:
50 kW DC Charger: 80% charge in 36 minutes
11 kW AC Charger: 80% charge in 2 hours 30 minutes
2.3 kW AC Charger: 80% charge in 9 hours 43 minutes
Limited Availability and Comprehensive Ownership Experience
With only 20 units available, the Charged Edition offers exclusivity to its owners. Each unit comes with a one-time installation of the Smart Wallbox charger and a portable DC charging cable, making home charging hassle-free.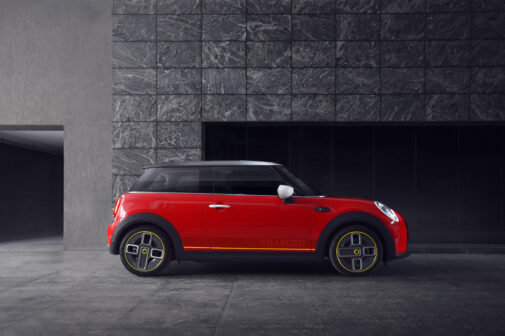 The MINI Electric ownership experience is complemented by an 8-year/100,000-kilometer warranty on the high voltage battery and a standard two-year warranty with the option to extend.
Embracing the Future with Confidence
In a country where the automotive industry is rapidly transitioning towards sustainability, the Charged Edition stands as a perfect fusion of iconic design, technology, and emission-free driving experience.
What are your thoughts about the MINI?