This is the electric concept of the Mercedes-Maybach EQS. It's based on the modular architecture for luxury- and executive-class electric vehicles. That's the same platform on which the Mercedes EQS sedan is based. Large infotainment screens, individual seats, plush cabin and everything that would excite the younger audience. Do you like the way this concept looks?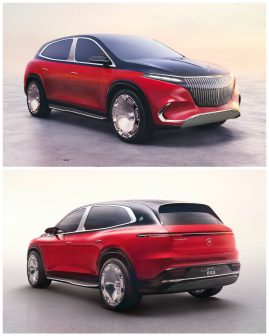 The electric invasion is imminent as the Mercedes-Benz G-Class goes electric. Presenting y'all with the Mercedes EQG concept. This gets one motor on each wheel that is neatly tucked on the ladder-frame chassis which it retains from the G-Class along with the live rear axle. Speaking of wheels, instead of the spare wheel cover on the tailgate, there is a lockable box to keep the charging cables. Mercedes says that a production version will soon be unveiled and we hope these polished 22-inchers don't make the cut.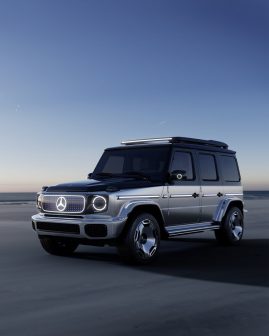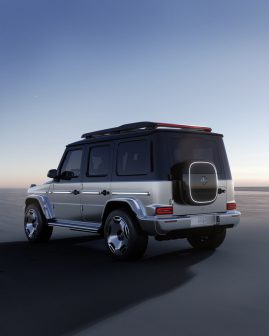 The day has finally come when the AMG badge makes its way on the all-electric Mercedes EQS. This Mercedes-AMG EQS 53 is capable of producing 750 bhp and can accelerate from knot to 100 kph in 3.4 seconds. Oh, and it gets all the AMG works. For instance, an air suspension system as seen on the AMG GT 4-Door and an AMG-specific cooling system. And finally, to create the theatrical AMG sound, Mercedes has fitted it with special loudspeakers, shakers and sound generators. Mercedes calls it the AMG Sound Experience. We wonder what the 63 version would be like. Wild.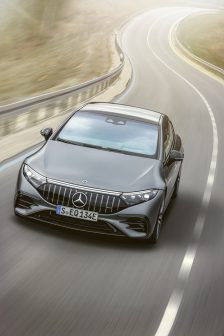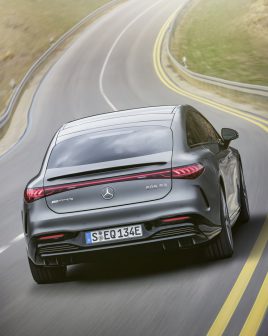 Yet another electric vehicle by Mercedes-Benz, and this time, it's the EQE. This is more like a smaller version of the EQS than anything remotely close to the standard E-Class. Of course, it's still luxurious. You can spec it with those hyperscreens just like in the EQS and all the fancy tech that comes along with it. The EQE's 170-kW fast charging ability gives it a range of 250 km in just 15 minutes. Also, Mercedes claims that the EQE is capable of having a maximum range of 660 km. Best of both worlds.