It's no secret that Indians absolutely love SUVs. Be it the presence on the road, or the ability to tackle less-than-perfect roads, the body form has found many a buyer in the Indian market. So it shouldn't be a surprise that India is one of the top six markets for the Mercedes-Benz GLS globally. With that in mind, the German carmaker has launched a new special edition for the Indian customer. It's called the Mercedes-Benz GLS Grand Edition, comes in both petrol and diesel variations, and is available at Rs 86.9 lakh onwards.
The differentiation from the regular model begins on the outside with the 'Grand Edition' badges, an updated LED lighting system, 20-inch black-painted alloys, etc. The bonnet also gets chrome fins, in addition to the above mentioned changes. The lighting system is an intelligent one: it not just comes with cornering light function but also adapts according to driving and weather conditions. On the GLS Grand Edition, it gets unique black rings inside.
The company might have not launched a Maybach version of the SUV but it's time and again compared to the S-Class for space and comfort. Which is why the extra emphasis on the interior here seems more apt. The company's otherwise-optional RSES (Rear Seat Entertainment System) with two 7-inch HD screens at the rear is a standard fitment on the Grand Edition. Nappa leather, new connectivity suites like Apple CarPlay and Android Auto, new heated multifunction steering wheel, etc. are part of the standard package, too.
Elsewhere, the GLS remains largely the same as it is in the regular version. A plethora of safety features and driving aids remain unchanged, and being a proper SUV, it gets Mercedes-Benz's 4MATIC permanent all-wheel drive. To recapitulate the technical specs, there are two models available in the GLS Grand Edition range. First is the GLS 350 d which is powered by a 3-litre V6 diesel that makes 256 bhp and 63.26 kgm. It takes just 7.8 to pull this 7-seat SUV from a standstill to 100 kph. The petrol-engined GLS 400 shreds its heavyweight image even quicker, reaching 100 kph in just 6.6 seconds. The V6 petrol engine makes 328.6 bhp and 49 kgm. Both engines come with a 9-speed automatic gearbox.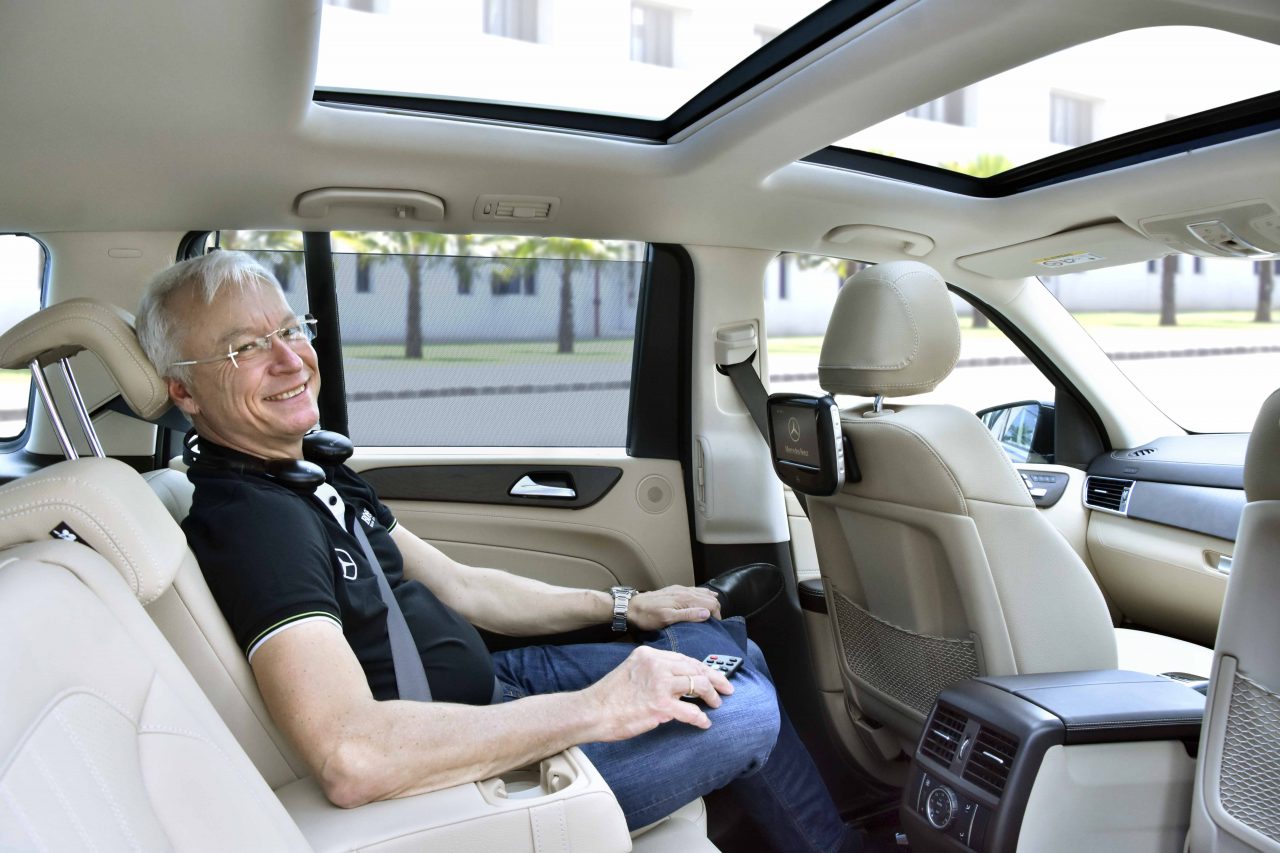 Mercedes-Benz India's MD and CEO, Roland Folger said, ""The GLS popularly referred to as the 'S-Class of SUVs', boasts unparalleled levels of luxury combined with impressive comfort, agile dynamics and also best-in-class safety. Put to everyday use or venturing off the beaten track, the GLS never disappoints and effortlessly meets all requirements. Indians have a penchant for SUVs and this has pushed India to emerge as the Top 6 markets globally for the GLS, reiterating the vehicles unmatched popularity. We are extremely confident that the 'GLS Grand Edition' will continue to remain at the top of customer preference creating new benchmark. Mercedes-Benz India will keep striving to push the boundaries in the luxury automotive segment by driving innovation and excellence not only in our wide product line-up, but also in our customer service offerings and the overall vehicle ownership."