The Mercedes-Benz EQS is here in its production form and it's not the first electric vehicle for Mercedes, but its first electric sedan based on its EV-only 'Model Electrical Architecture'.
The EQS definitely has the silhouette of the 2019 EQS Vision Concept. Mercedes describes its design as a 'one-bow roofline' that stretches all the way to its back. It houses a distinctive black grille flanked by a pair of angular headlights. The aluminium clamshell bonnet is fixed and can only be opened when the EQS needs servicing. No additional storage space at the front, then. Interestingly, it is so aerodynamic that it betters the drag coefficient of the Tesla Model S. Its 0.20 drag coefficient is apparently the best for a production car in history. But there's plenty to talk about the tech inside and its range, too.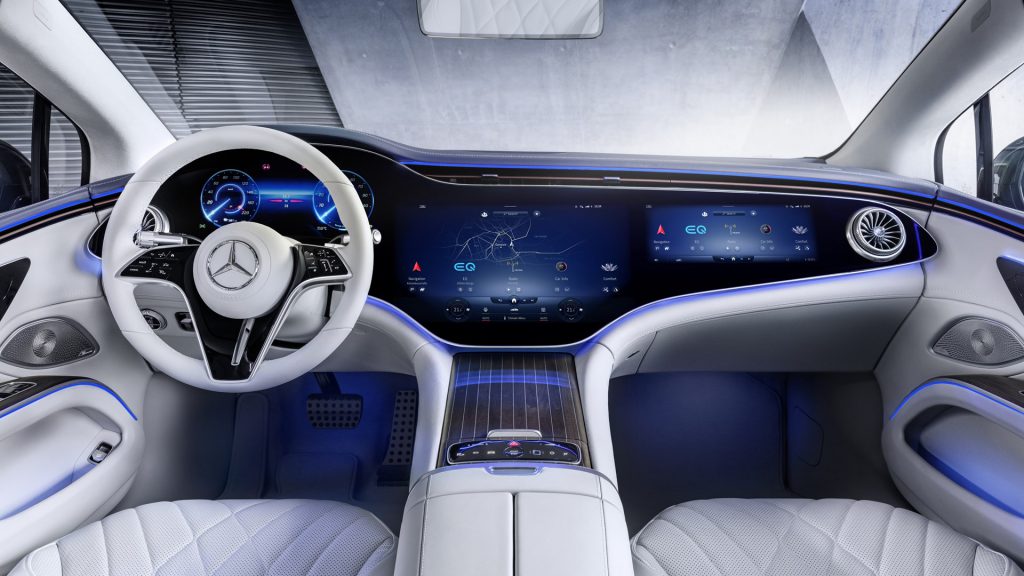 Inside, the EQS gets a huge digital Hyperscreen which is a single-piece curved screen that stretches horizontally across the dashboard. It's a three-way setup that includes a 12.3-inch driver and passenger display, and a huge 17.7-inch screen in the centre. Physical buttons are skipped, but then Mercedes is giving you an option to use the voice control feature in it. This also means the rear occupants will also be able to give commands. Want more personalisation? There are profiles that one can set up as per the user's choice and there will be over-the-air updates, too.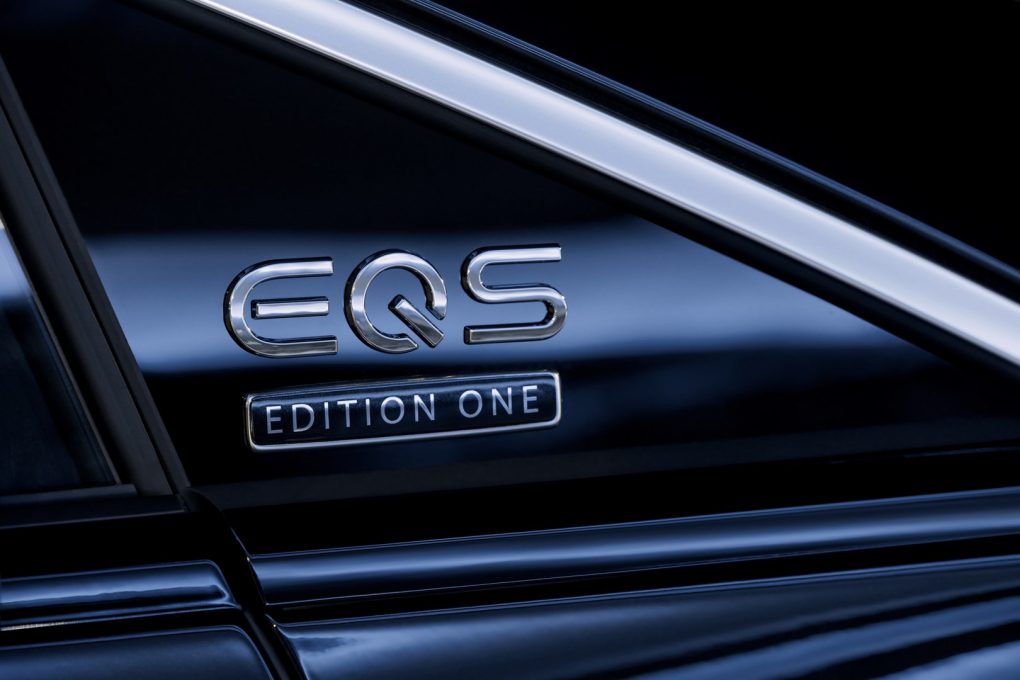 The EQS has two variants, first up, the EQS 450+ gets a single rear-mounted electric motor with 329 bhp and then the EQS 580 has twin electric motors with all-wheel drive that produces 516 bhp. This gives it a 0-100 kph sprint time of 4.3 seconds. It might not be quick but it doesn't compromise on the luxury bit. Having said that, Mercedes are planning on an AMG variant that will have 750 bhp. Both the EQS gets a 108 kWh lithium-ion battery with a claimed range of 770 km.
Mercedes will get the EQS to India by early next year. But, for now, we are waiting for the latest generation of the S-Class to launch in India.